Are you looking for an air purifier that is easy on your lungs? The Xiaomi Mi Air Purifier 3H is just the one you need.
The three-stage HEPA filter virtually eliminates 99.97% of impurities like smoke, dust, pet hair, mold spores, and pollen. It can eliminate particles as fine as 0.3 microns.
The Xiaomi Mi Air Purifier connects to Google Assistant, Mi Home app, and Alexa.
The easy-to-use cleaner has a polished inner wall that ensures low air resistance.
The outlet of purified air is extensive and provides a fast and even airflow in the room.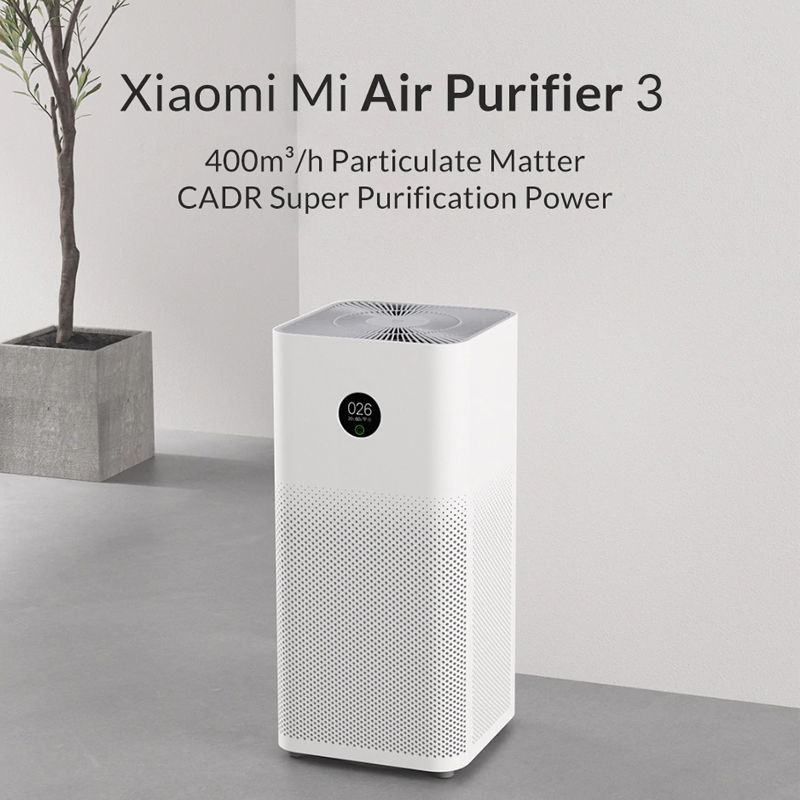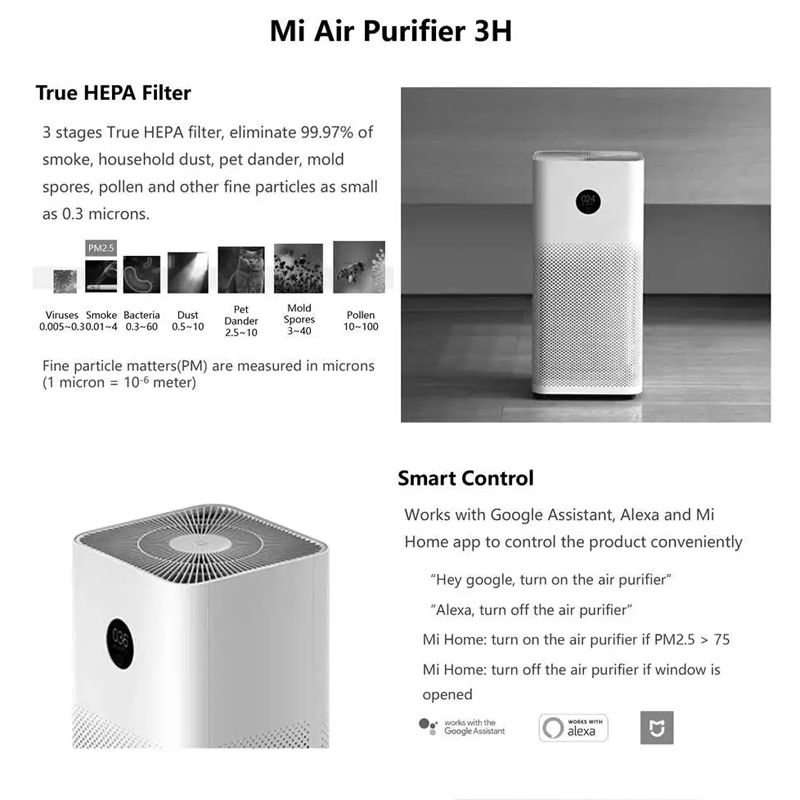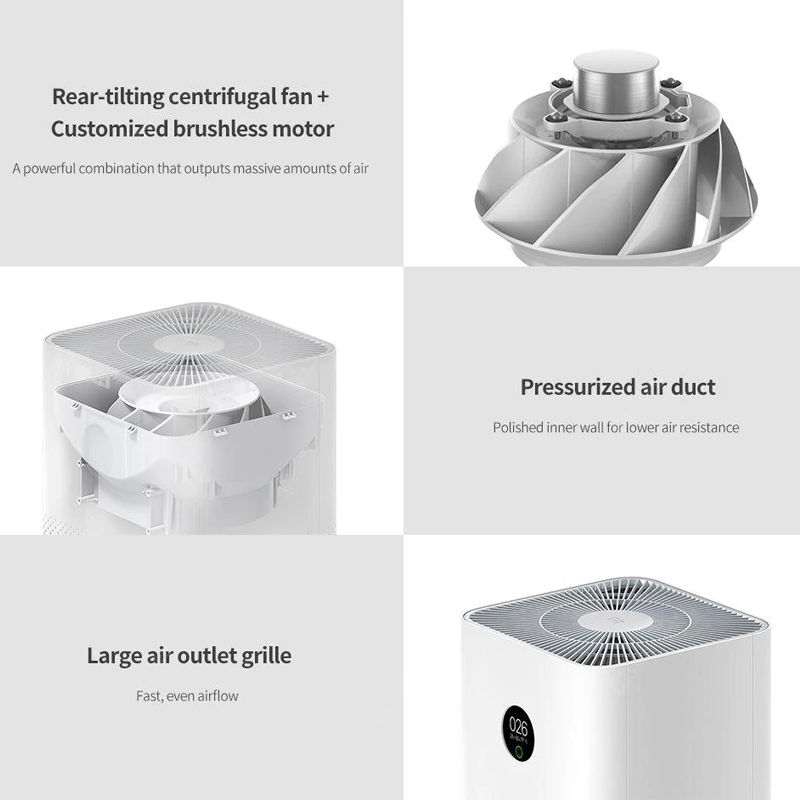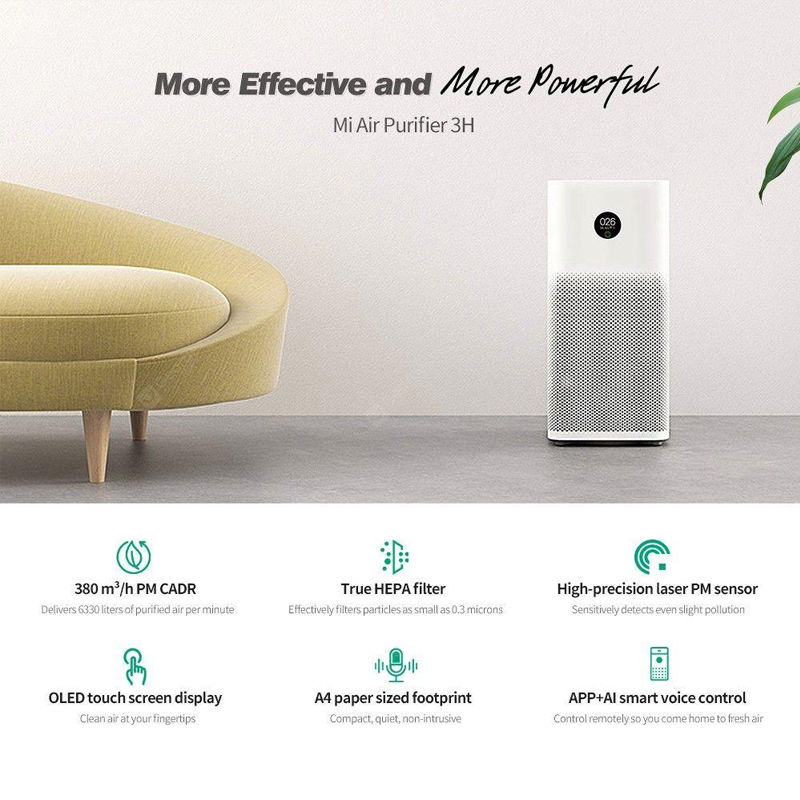 Xiaomi Mi Air Purifier 3H