Warranty - 2 Years
Dyson HD07 supersonic is an ultra-modern hairdryer with a stylish look that makes hair drying and styling a lot more fun and less tedious. It's chic and sophisticated. It is fairly a light-weighted hairdryer and very handy to use.
Fast Drying with no extreme heat
It protects your hair's natural shine by preventing extreme heat damage and has high-velocity, controlled airflow for fast drying.
Includes 4 magnetic styling tool
The Dyson Supersonic hair dryer comes with 4 magnetic attachments for easy fitting and rotation.
It provides 3 different precise speed related settings- regular drying, fast drying and styling and 4 different precise heat-related settings varying from 100 degrees Celsius to 28 degrees Celsius.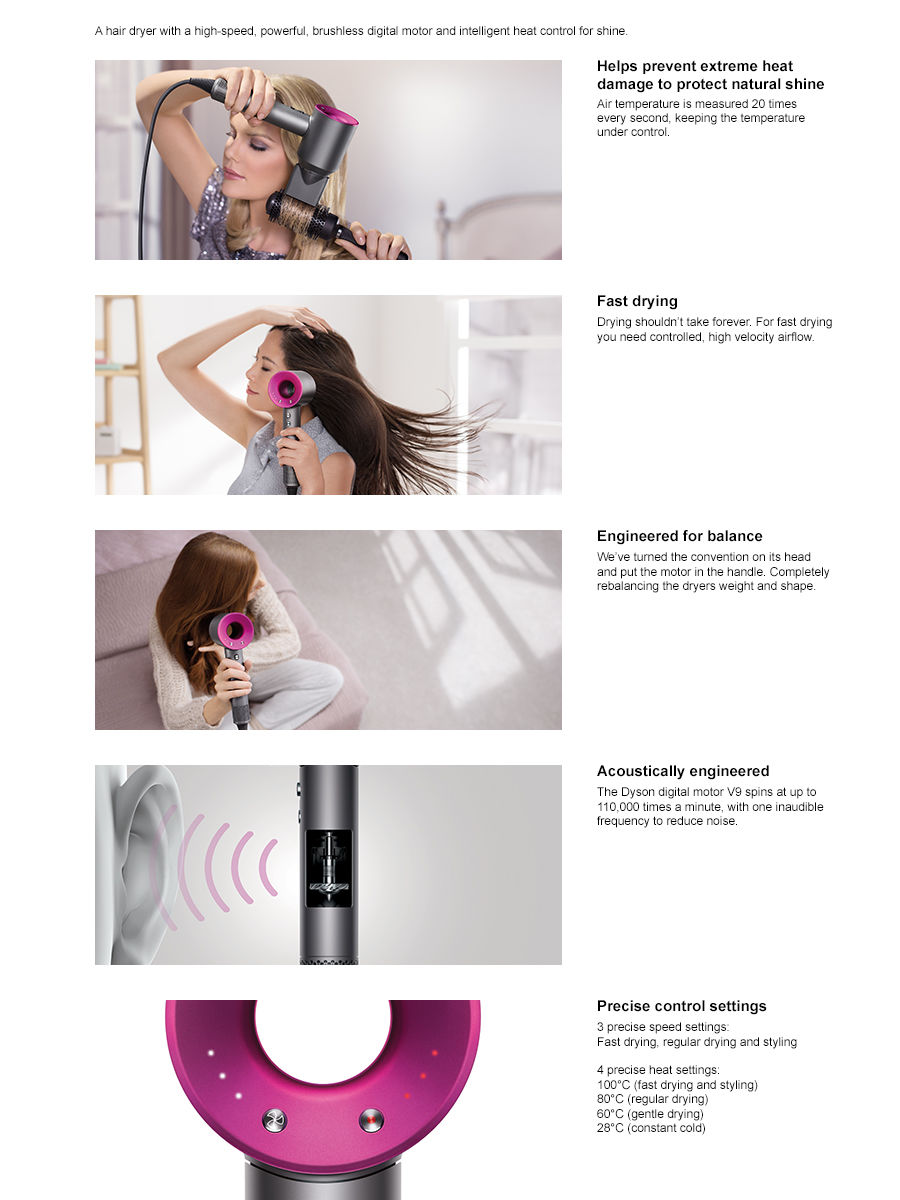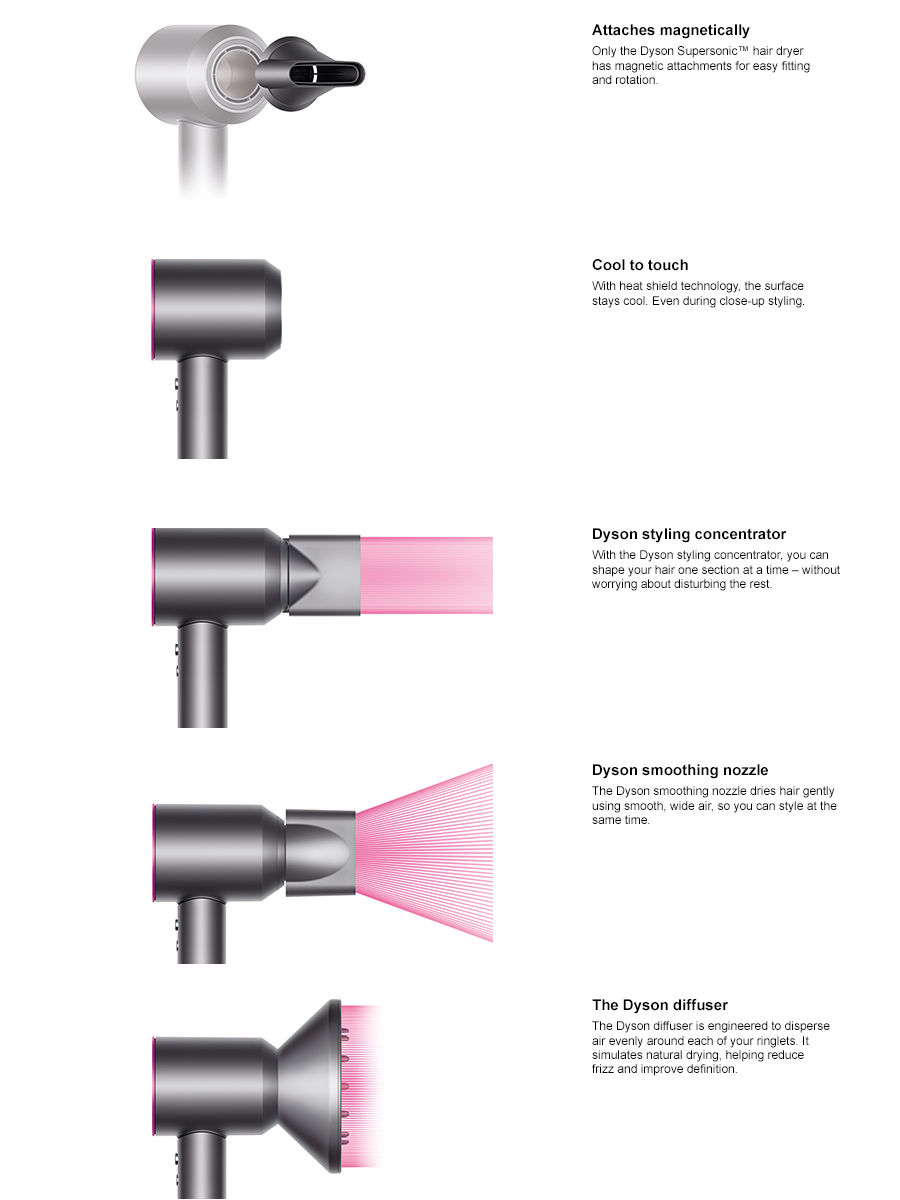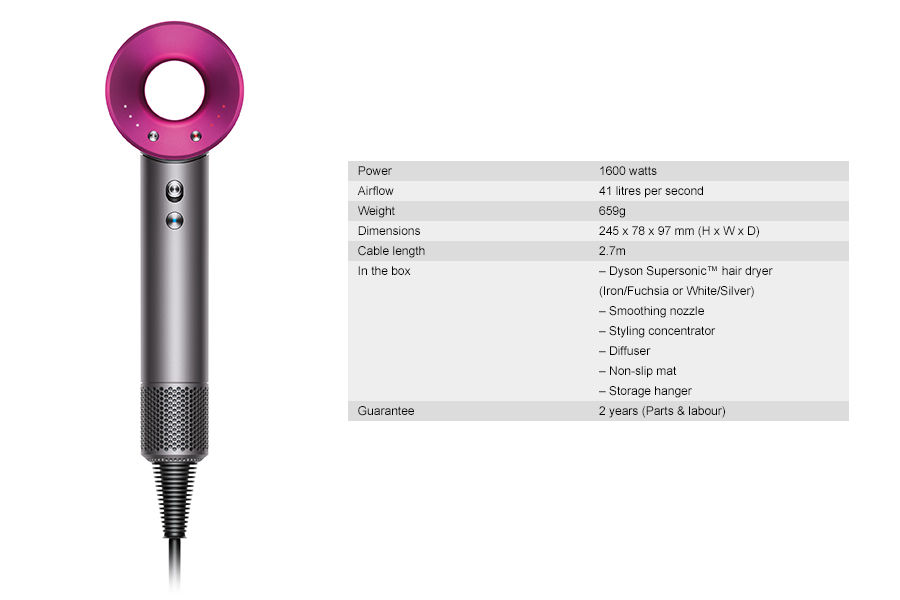 Looking for a hairdryer that gives a natural finish to your untamed hair? The Dyson HDO03 Supersonic Hair Dryer with its multiple magnetic attachments is your go-to.

Intelligent control
With precise speed and heat settings and air multiplier technology, it provides faster drying and styling options with minimal heat damage.

Re-engineered styling tool
The styling concentrator helps cover individual hair sections with its thinner design and high-velocity blade, making it the perfect styling tool. The smoothing nozzle ensures that the hair is dried using controlled hair flow.

Re-engineered diffuser for balance
This new and improved diffuser helps get rid of the frizz and redefines your curls.

Acoustically engineered digital motor
The high-velocity flow of the digital motor V9 allows it to spin inaudibly 110000 times a minute, facilitating faster drying.