Warranty - 2 Years
Dyson HD07 Supersonic Hair Dryer, White/ Silver Nickle
Last-minute plans to hit the town are now simple with the Dyson HD07 Supersonic Hair Dryer! Give your hair that sparkle with this hair dryer that is a smart, fast, and brushless digital motor.
Get chic hair locks without heat damage as this dryer measures air temperature every second to ensure controlled heat dissipation.
Dry and style hair in a blink
Three-speed settings, multiple attachments, and high-speed airflow are all set to take your styling game a level up.
Modern re-structured body
No more hand aching when you style hair, as this intelligent model is designed to give the right balance between the dryer's load and shape.
Designed with the V9 motor and heat shield technology, fret no more about loud whirring motor sounds or hot dryer handle.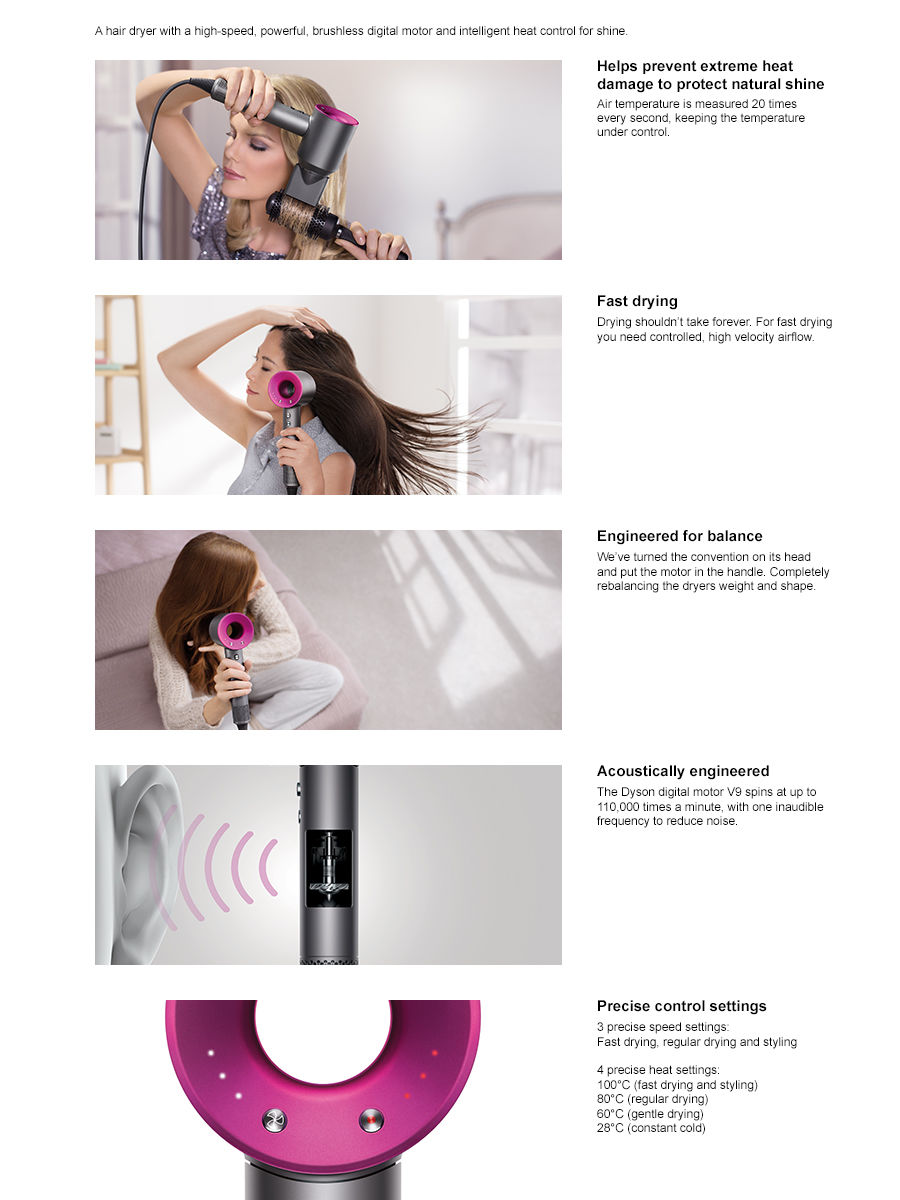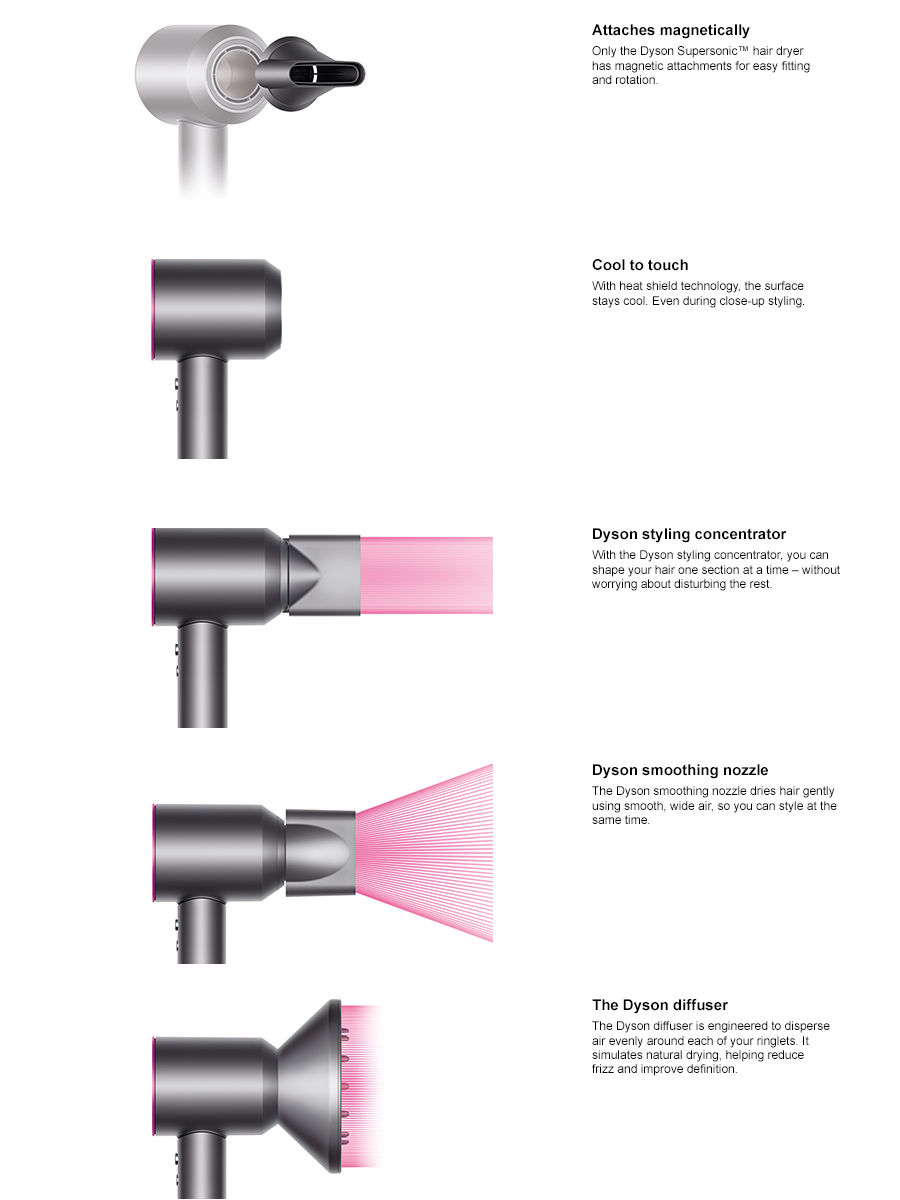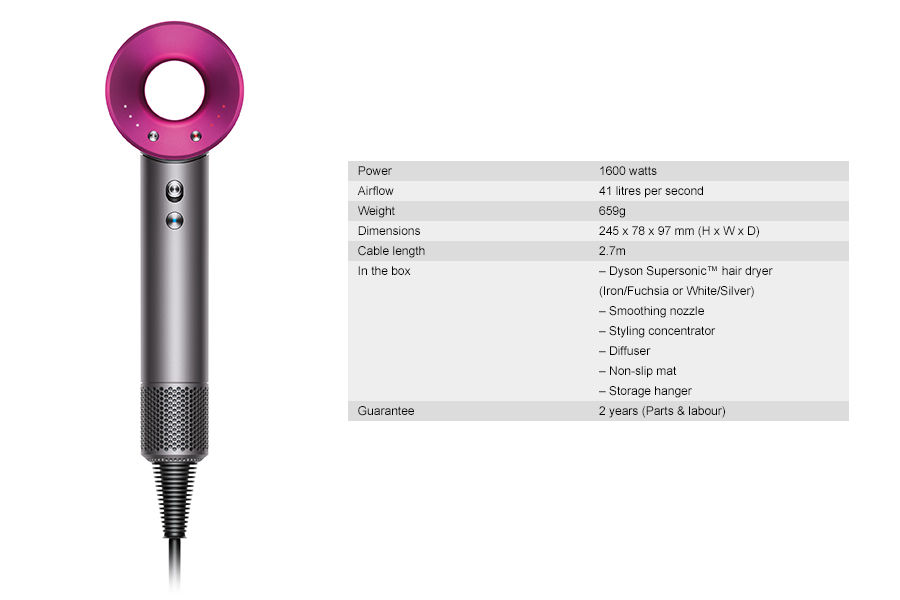 Looking for a hairdryer that gives a natural finish to your untamed hair? The Dyson HDO03 Supersonic Hair Dryer with its multiple magnetic attachments is your go-to.

Intelligent control
With precise speed and heat settings and air multiplier technology, it provides faster drying and styling options with minimal heat damage.

Re-engineered styling tool
The styling concentrator helps cover individual hair sections with its thinner design and high-velocity blade, making it the perfect styling tool. The smoothing nozzle ensures that the hair is dried using controlled hair flow.

Re-engineered diffuser for balance
This new and improved diffuser helps get rid of the frizz and redefines your curls.

Acoustically engineered digital motor
The high-velocity flow of the digital motor V9 allows it to spin inaudibly 110000 times a minute, facilitating faster drying.