Update your doorbell ringer to the all-new Ring Chime, which comes with Wi-Fi connectivity of 2.4 GHz.
There is no drilling required if you want to install this simple to use ring chime. All you need to do is plug it into a wall socket.
Get Real-time Ring Device Notifications
Once you connect your ring chime with your ring app, you can get real-time ring device notifications all through your house. You need not have your phone with you all the time to receive the ring notifications. It can even detect if there is any motion around the doorbell and notify you promptly.
The new version of ring chime has a chic design that will mesh with your home décor. It also comes with an LED indicator to let you know if it is online.
It is an economical product since apart from being a doorbell, it also acts as a Wi-Fi extender.
If you do not want to be disturbed, you can set the chime's volume or tone as per your liking. There are various ring tones to choose from that include Windchimes, Echo, Cowbell, etc.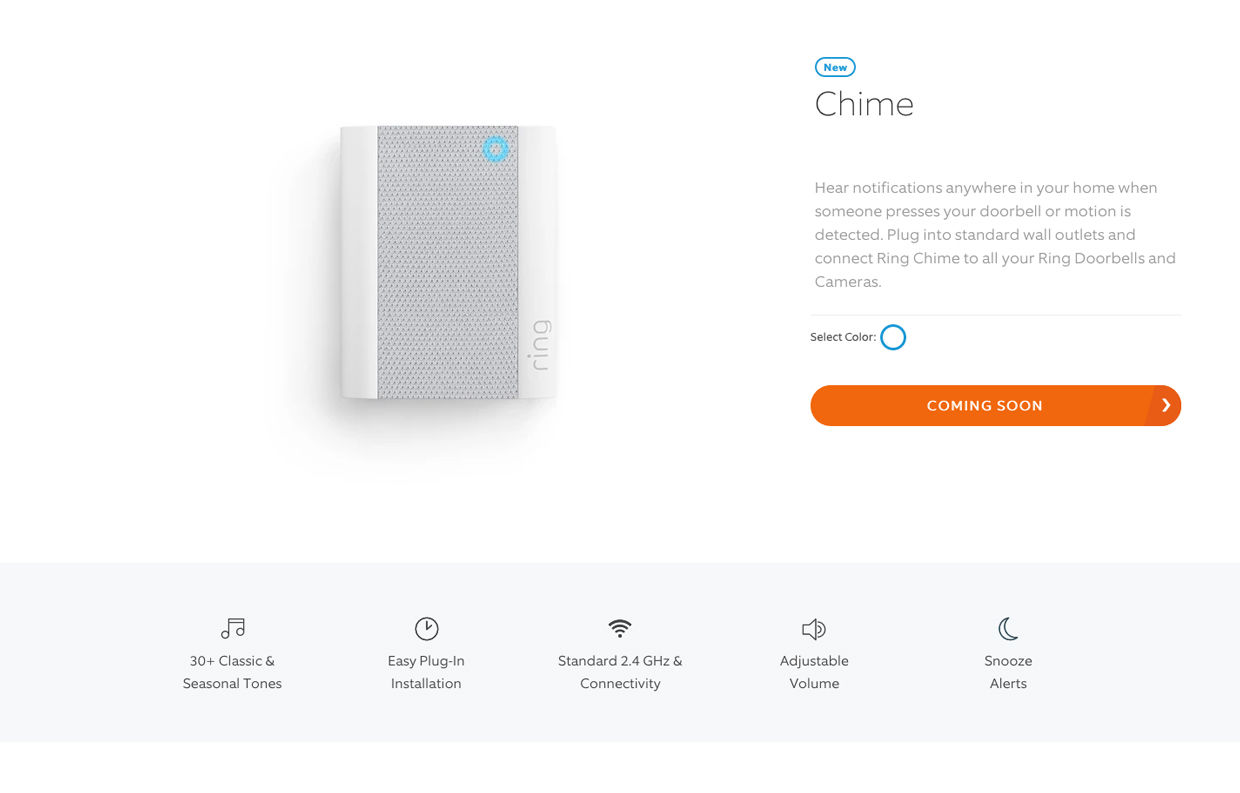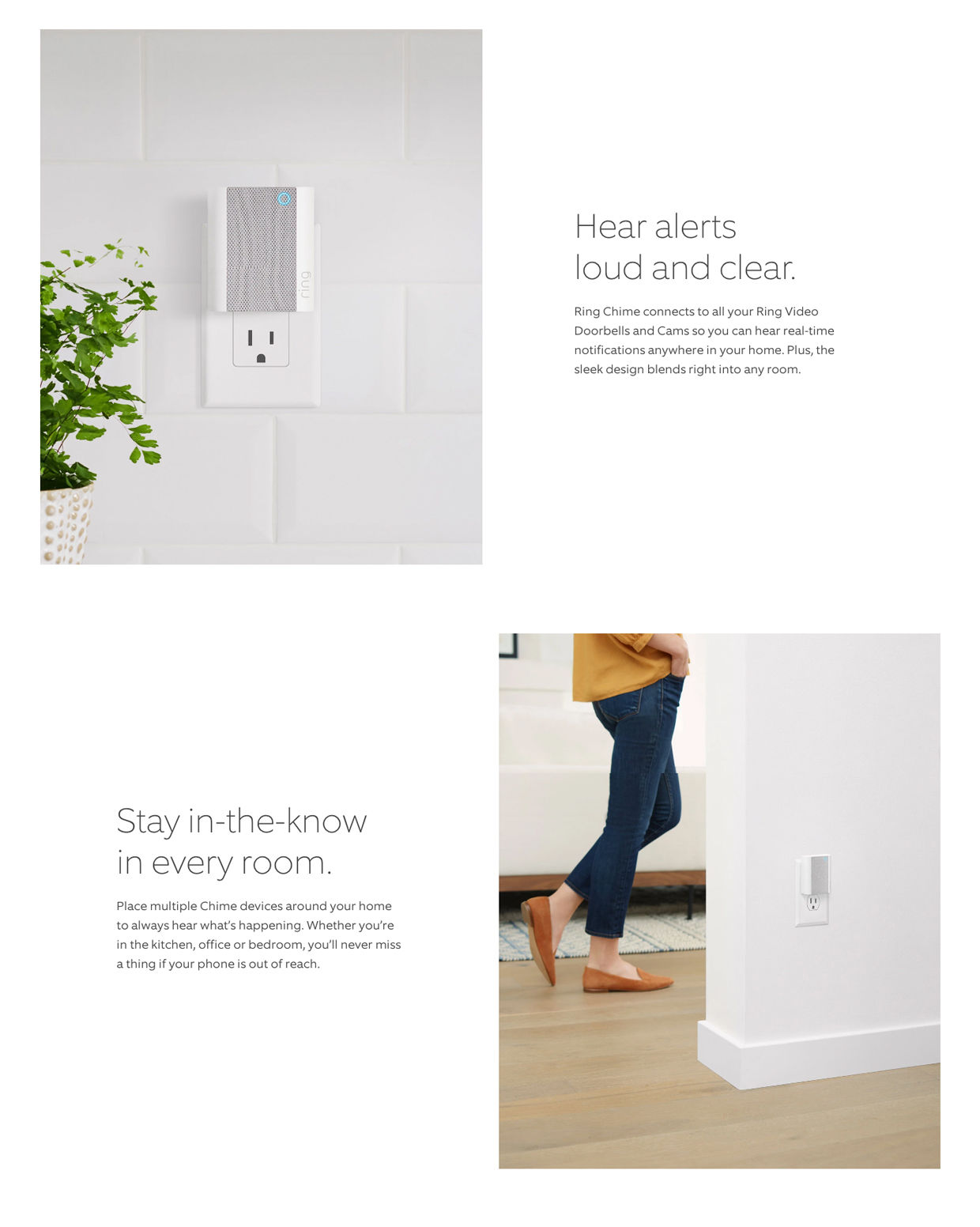 Ring Chime