A combination of beauty with brain, the built night lamp device ensures that you won't have to worry about more vigorous alerts and stronger Wi-Fi signals. While it takes care of both aspects, the Ring Chime Pro provides to make all the heads turn, too.
The device enables the ringing devices in the house to have extended range. The machine produces louder alerts and also ensures that you do not miss out on anything important.
Do you worry about the installations of the devices? Well, with the all-new Ring Chime Pro the entire process becomes extremely smooth and effortless. All you have to do is plug-in, and the device is all good to go.
Do you stop the alerts and then forget about them often? Not with this device anymore. The product provides frequent snooze alerts until the task has been taken care of.
With a standard 2.4 GHz Wi-Fi connectivity, you won't face any issue concerning the house's network signal. Browse, play, watch movies, and do much more with this brilliantly designed device.
No more hassle of taking care of so many cables; the simple plug-in is all it takes.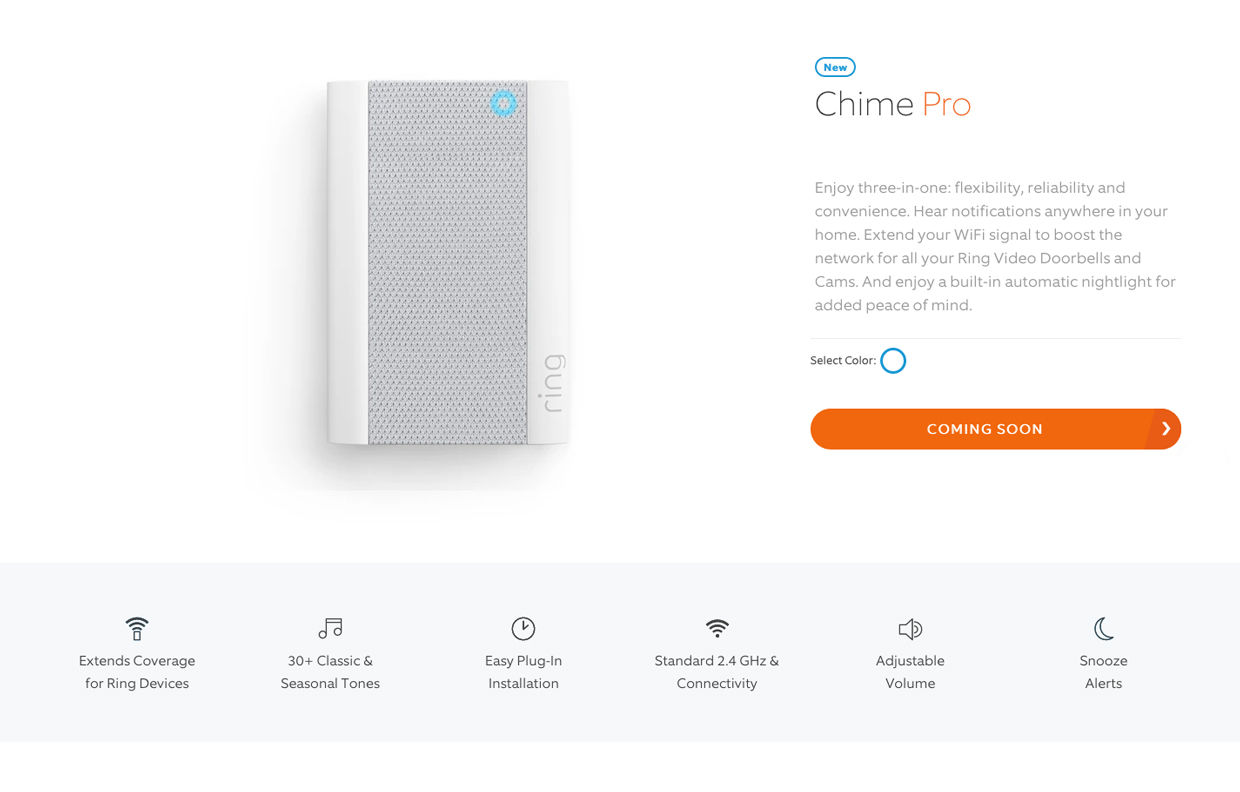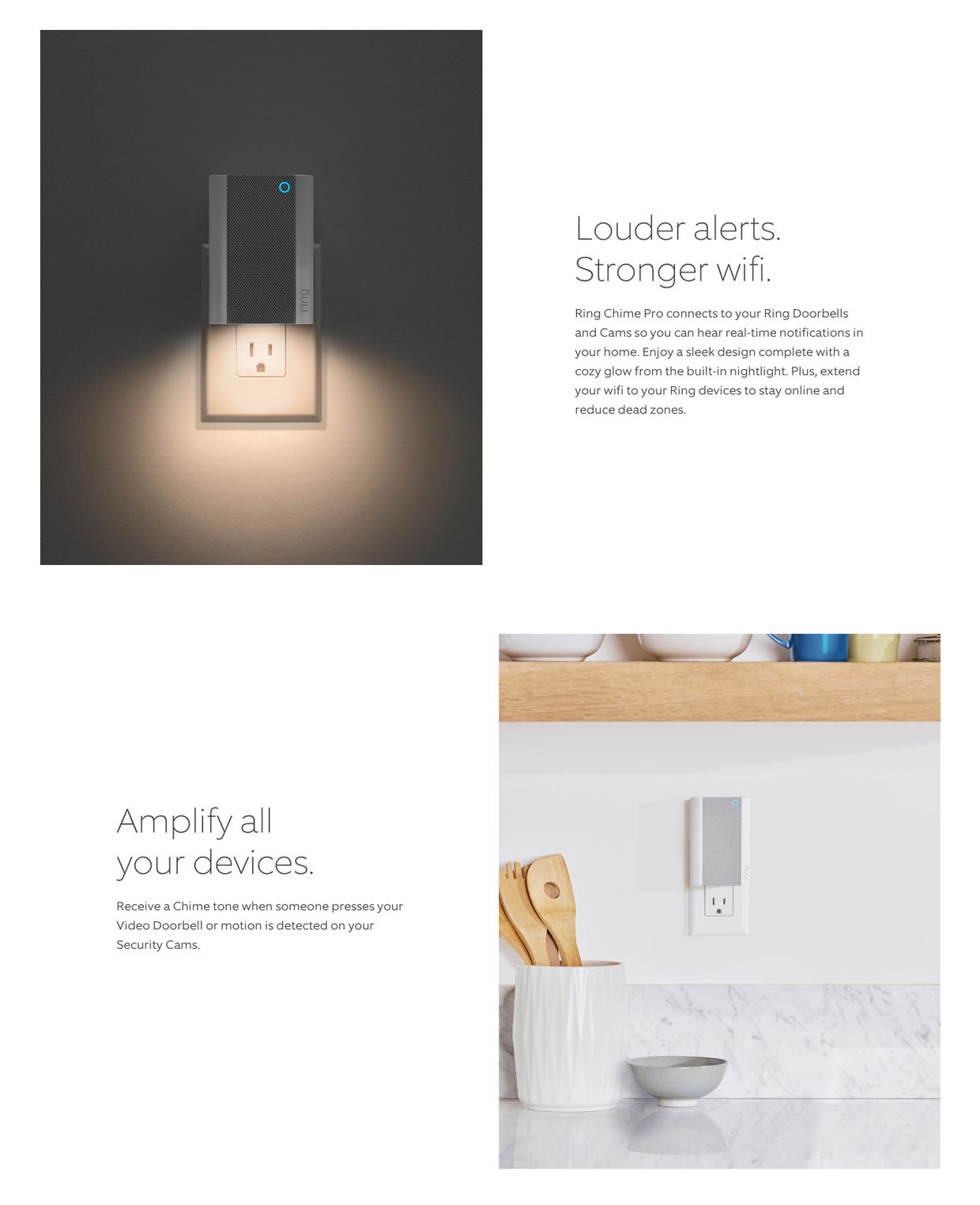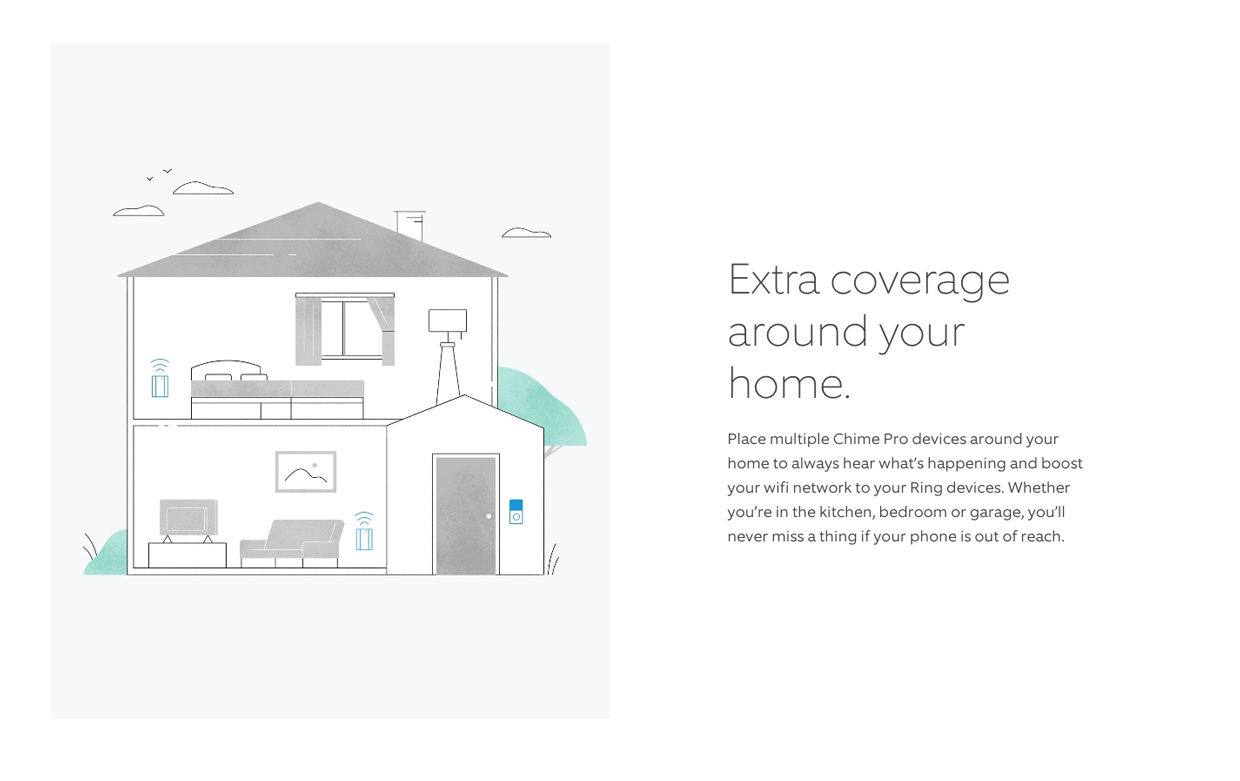 Ring Chime Pro