Get all the fitness tools that you may have ever desired for with the Fitbit Inspire 2 Fitness Tracker. Your personalized guide instills motivation and makes you accountable to attain your health goals

Monitor your heart rate 24/7
The Fitbit Inspire 2 Fitness Tracker maximizes your fitness sessions by tracking your heart rate, tracking your sleep stages, and offering a better estimate of the burnt calorie. Build your bedtime routine with a detailed breakdown of your sleep monitor.

Premium programs free for 1 year
Every user gets access to the step by step program that helps to improve exercise, nutrition, and sleep. The guided program lets you build your strength. A new member gets access to 1 year of free premium membership.

At par with the latest technology
The Fitbit Inspire 2 comes with a 10 day of battery life. It lets you stay connected with calls, app alerts, and text notifications when the phone is close by. Now you can wear the Fitbit in your shower and pool too as it is resistant to water.

Easy to use and fall in love with
The streamlined and sleek look of the Fitbit makes it comfortable and intuitive that makes it seamless to use.

Keep Track of Your Health.
It comes with a free Fitbit Premium Trial for 1 year. The band keeps track of your heart rate 24*7 and ensures you to find calm with guided breathing sessions. It even helps guide you on burning your calories if you log your meals in with the app.

Battery Life
The band does not tire out easily. With 10 days of battery life, it is one of the best in its segment.

Goal Based Exercise
With SmartTrack technology, there are more than 20 goal-based exercises to choose from and it gets recorded and tracked on real-time basis during workouts.

Swim proof
Dive into the pool, take a shower or wash your hands without any fear of damaging the band.

On Screen Notifications
The screen shows a wide range of notifications including messages, calendar, calls, weather and timers.

Menstrual Health Tracking
Use the app and the Inspire 2 to log your periods, symptoms and discover patterns in your cycle.

Design
It has a slim design, OLED display and touchscreen. It also has various options of clock faces to choose from.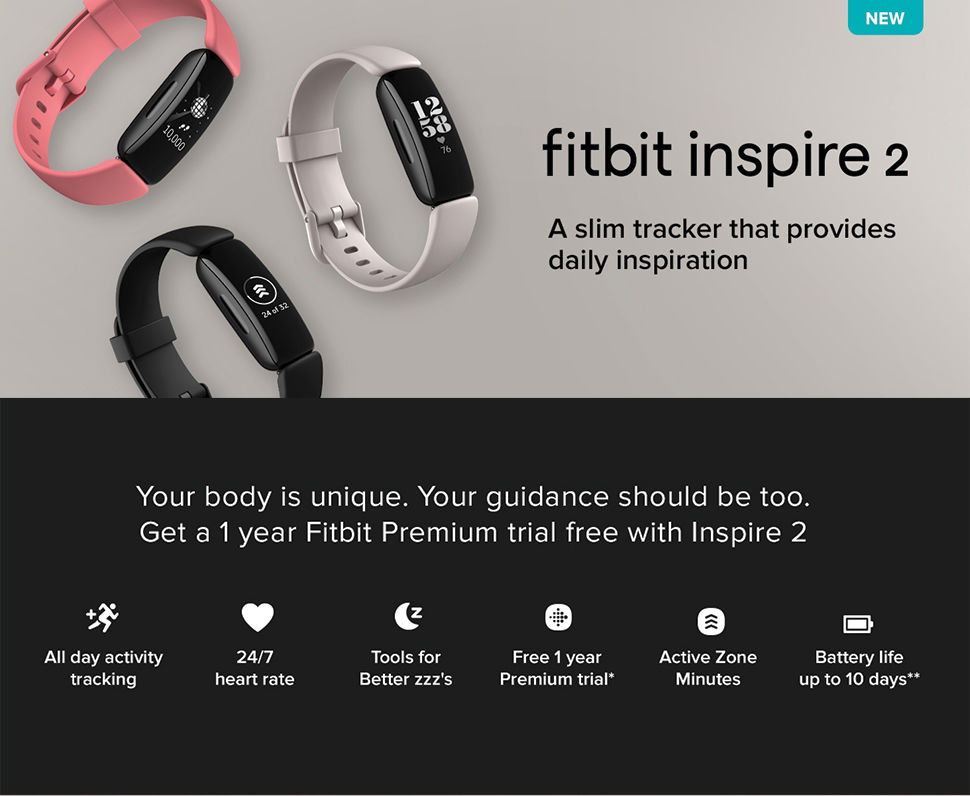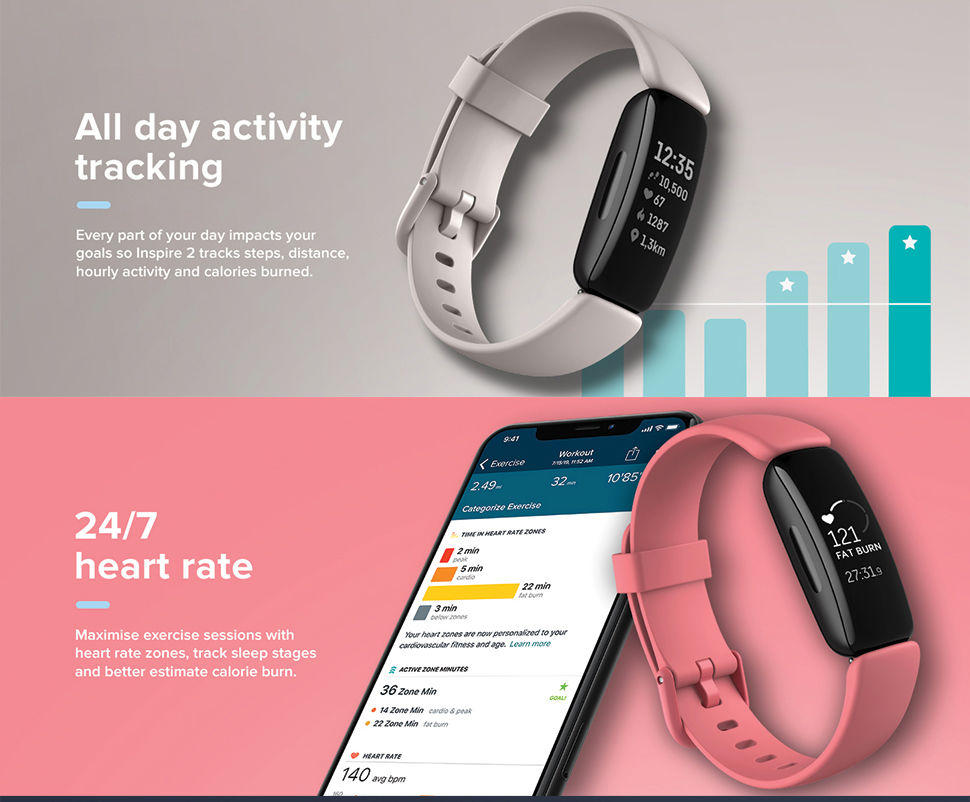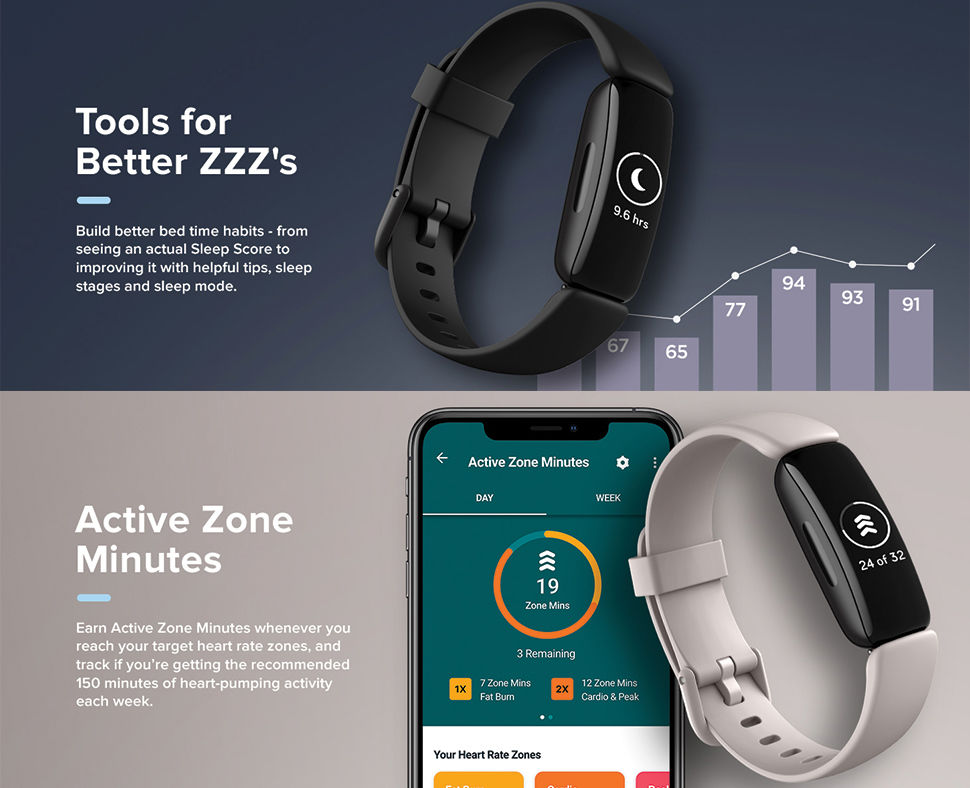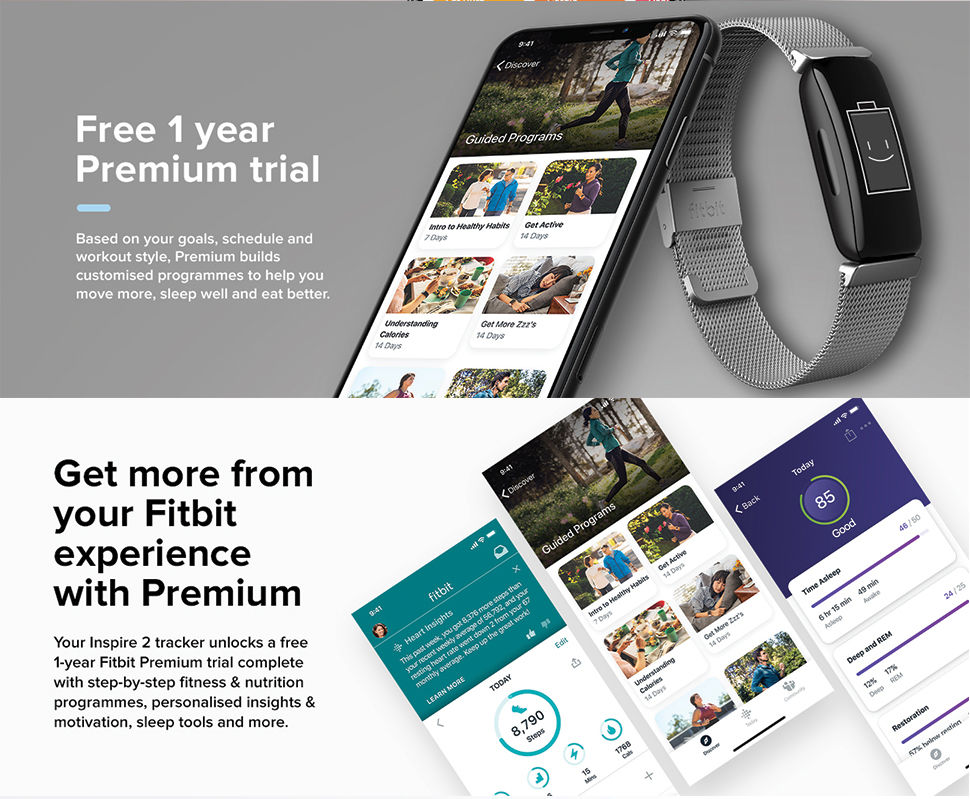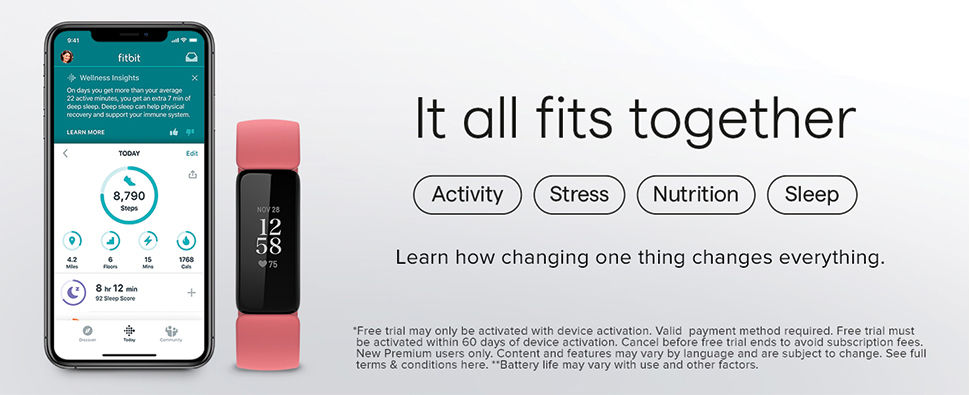 Fitbit Inspire 2 Fitness Tracker