Access to a door without any hassle of keys with a wonderful design, easy to install and robust.
An easy-to-use smart lock that requires no keys with a sleek and unobtrusive look to enter a room of a property. It uses pin codes for a manual operation and easy to see in the dark.
Yale lock is simple to install in a matter of few minutes with a screwdriver. When door and door jam cooperates, installation happens easily.
Can be Integrated with Compatible Home Automation
The lock can be utilized as a standalone keypad lock or as a smart lock that can be upgraded with iM1, Zigbee or Z-Wave modules. Efficiency of lock management is a part of the lock and users with the help of smartphones have remote access to it.
The lock works well on a misaligned door and are prominent stand-alone deadbolts. A quiet and fully motorized deadbolt that is BHMA Grade 2 certified.
Optional Auto Re-lock and Tamper Alarms
Users of the lock can enable Auto Re-lock from lock menu settings and the door gets locked behind the user. The lock menu features a tamper alert that results as an alarm if tampered.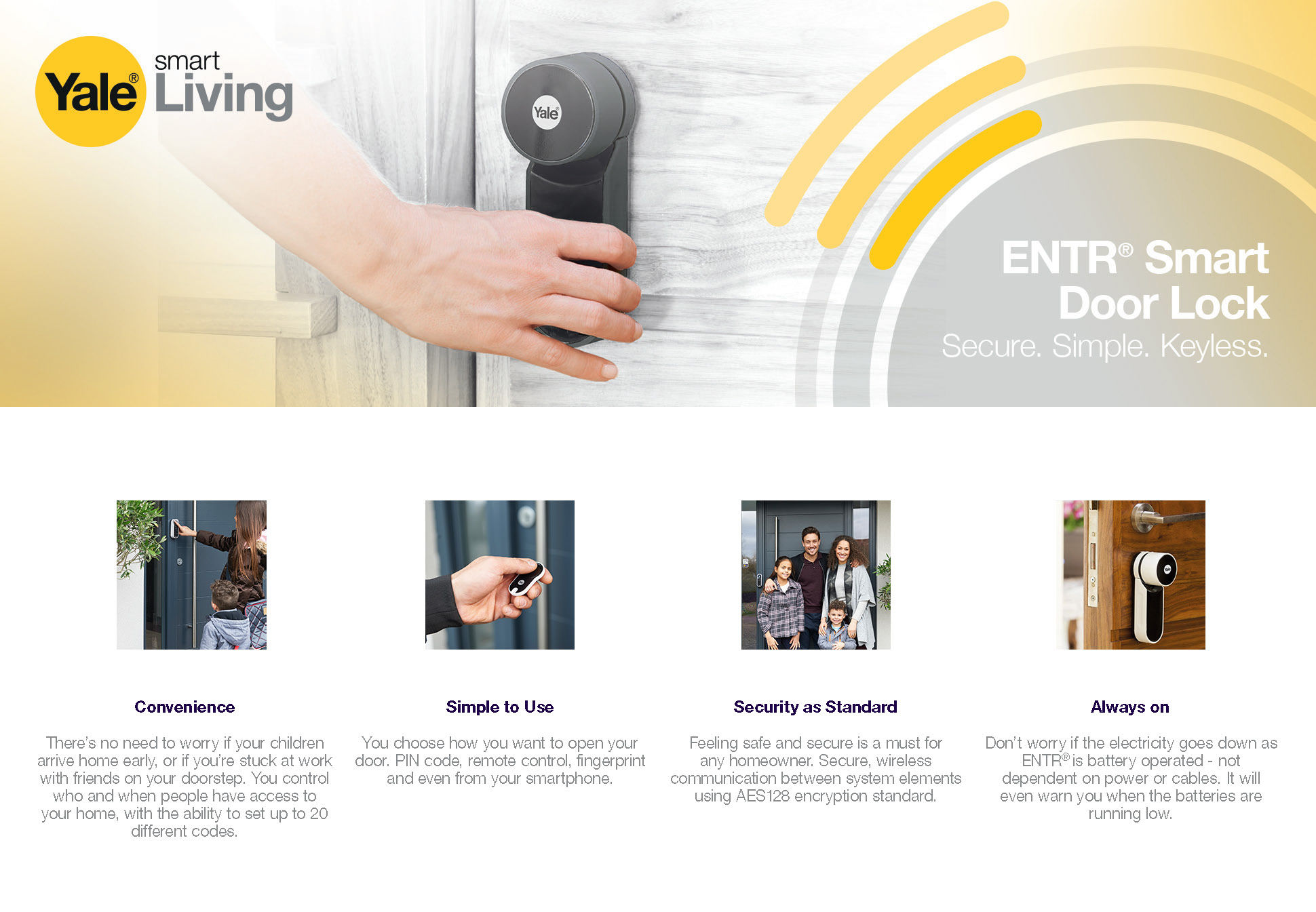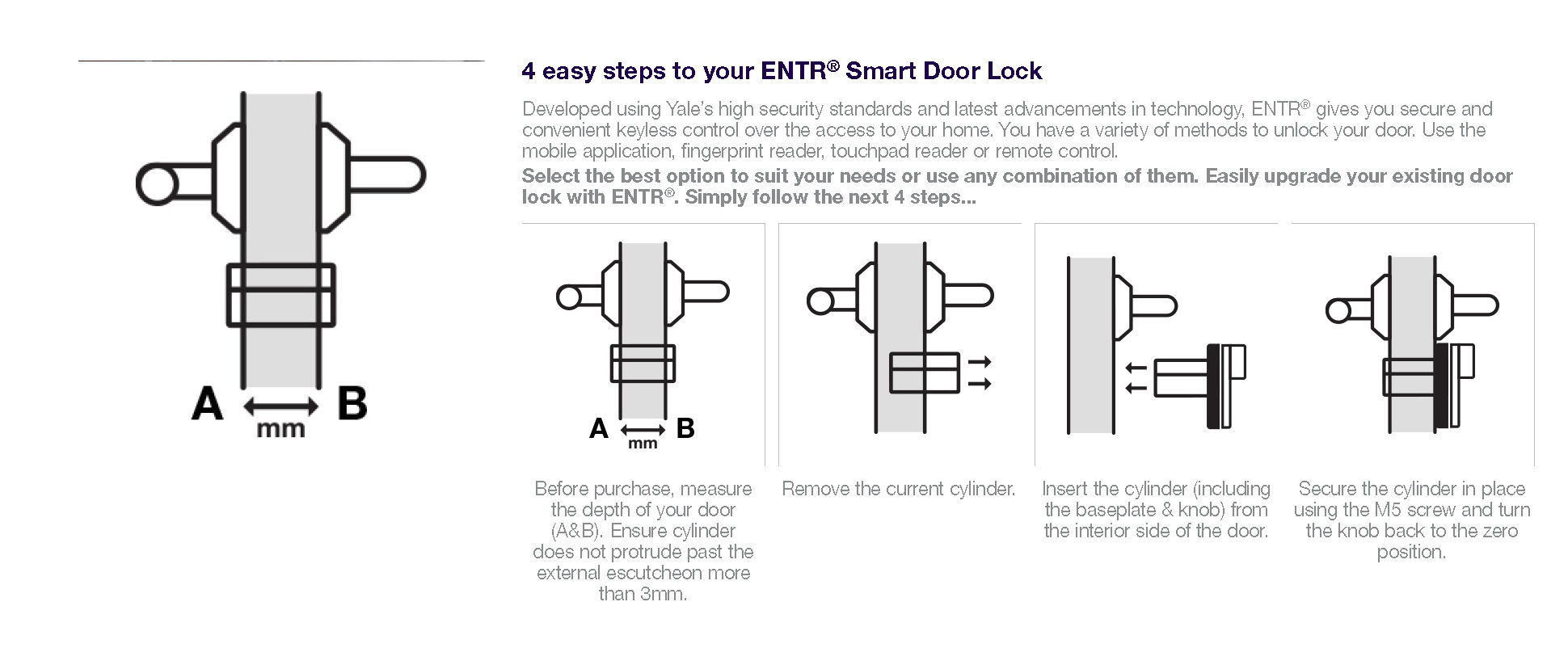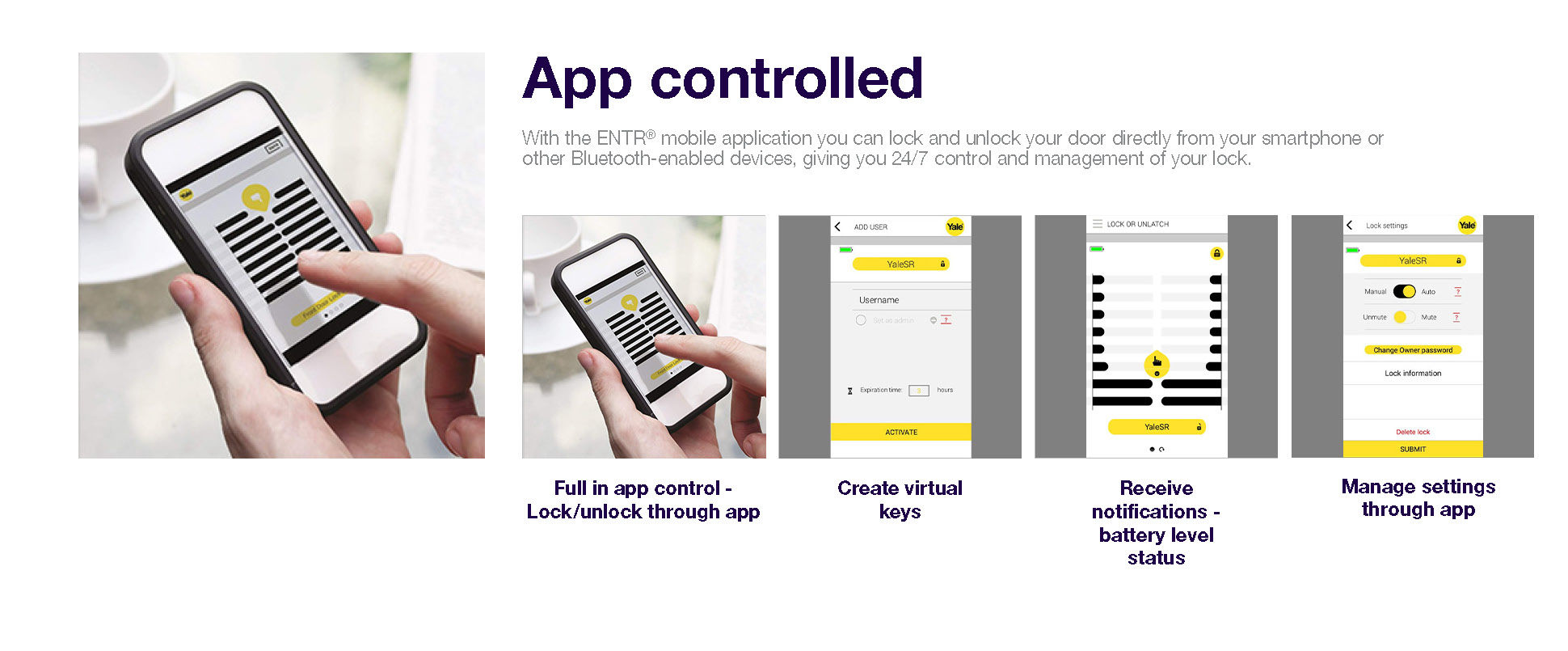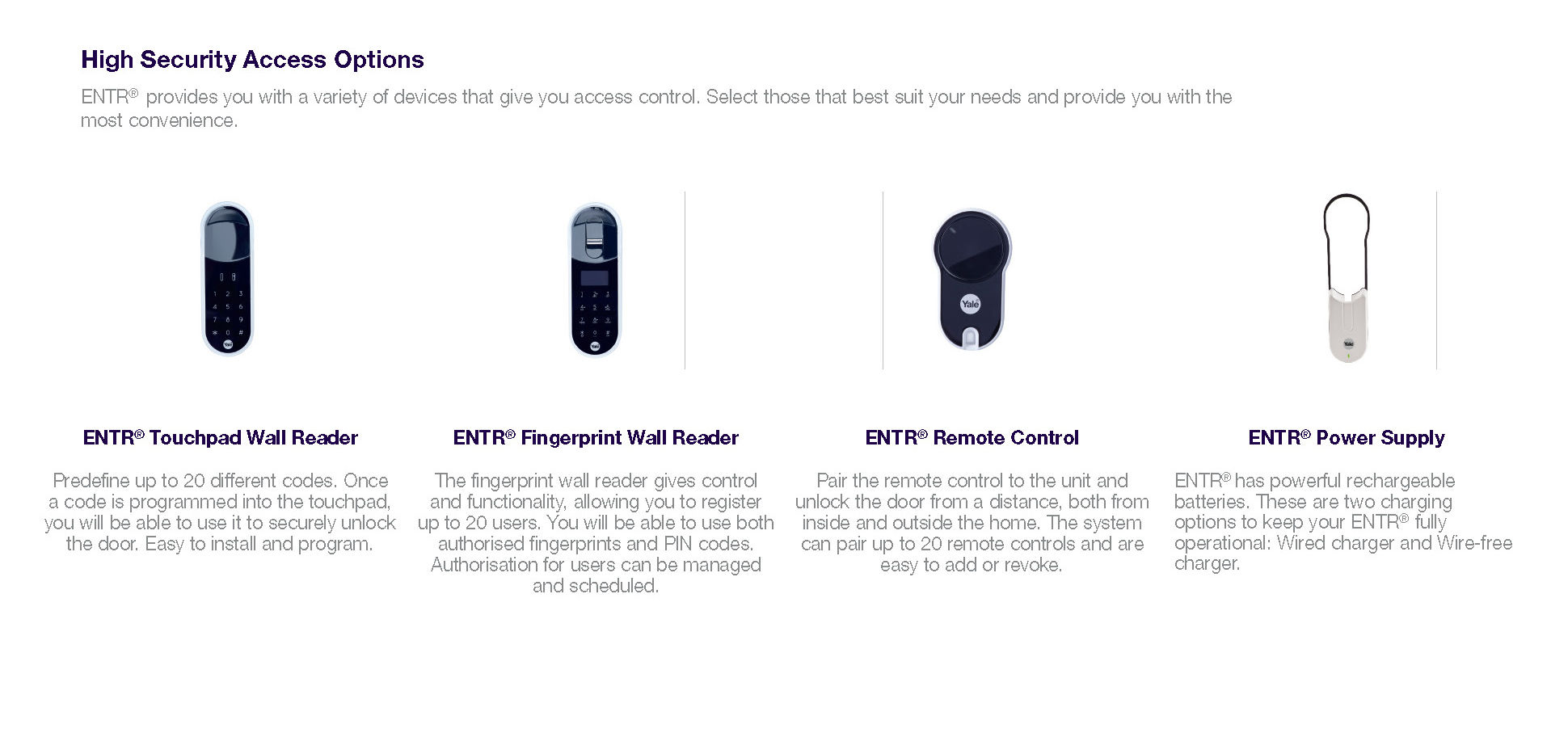 Yale ENTR Smart Door Lock 35