Are you looking for a watch with robust health and safety features? The all-new Apple Watch SE is full of new specifications that are going to surprise you.
The Retina display of the watch is always on. It lets you change the display features based on your mood. During a workout, the product displays your heartbeat, calories burnt, and the duration of it.
The Apple Watch tracks your location and helps you in accessing your call and texts uninterruptedly. It also lets you play music with the Apple Music app.
Constant Health Monitoring
By tracking your daily activity, the Apply watch is your ultimate workout partner. The revolutionary sensing technology precisely tracks your movements. Be it swimming, dancing, yoga, or running, the apple watch efficiently tracks it all.
The white-colored sporty band and the aluminum case gives the watch a classy yet chic look. The screw and button are present at the side of the 40 mm display screen.
The sensing technology tracks your movements during sleep to give you an in-depth analysis. It helps you monitor your sleeping pattern and achieve your sleep goals.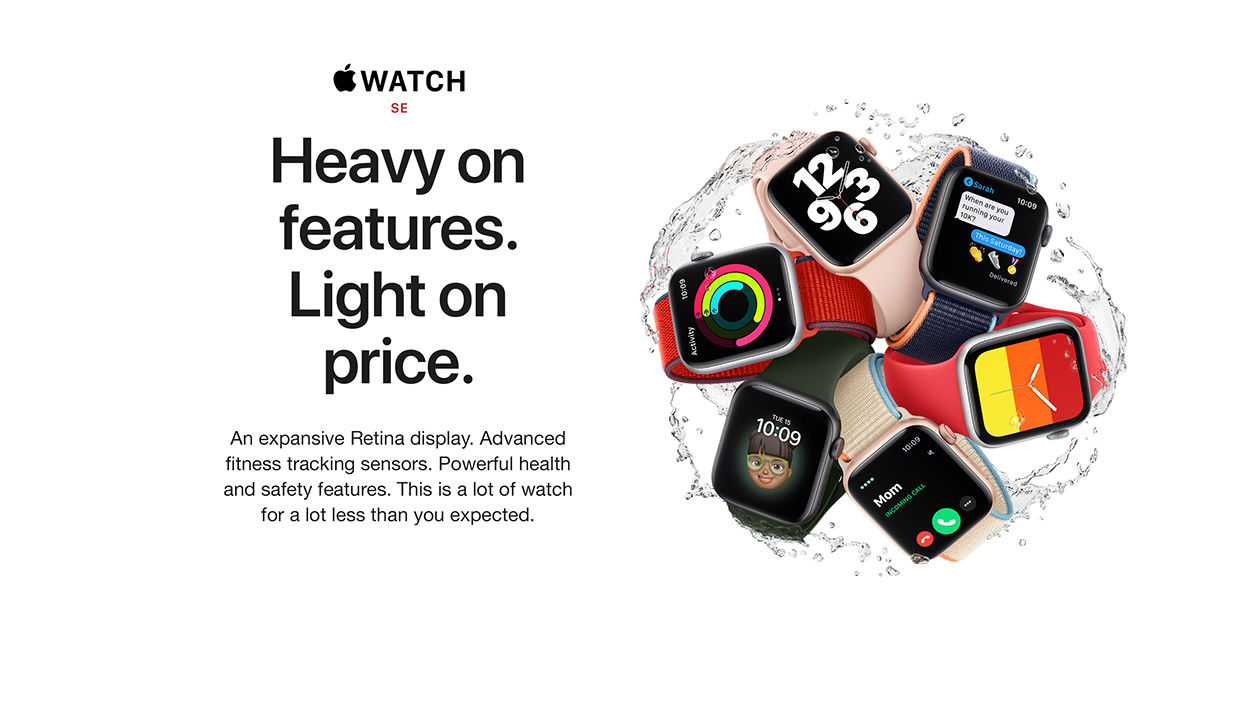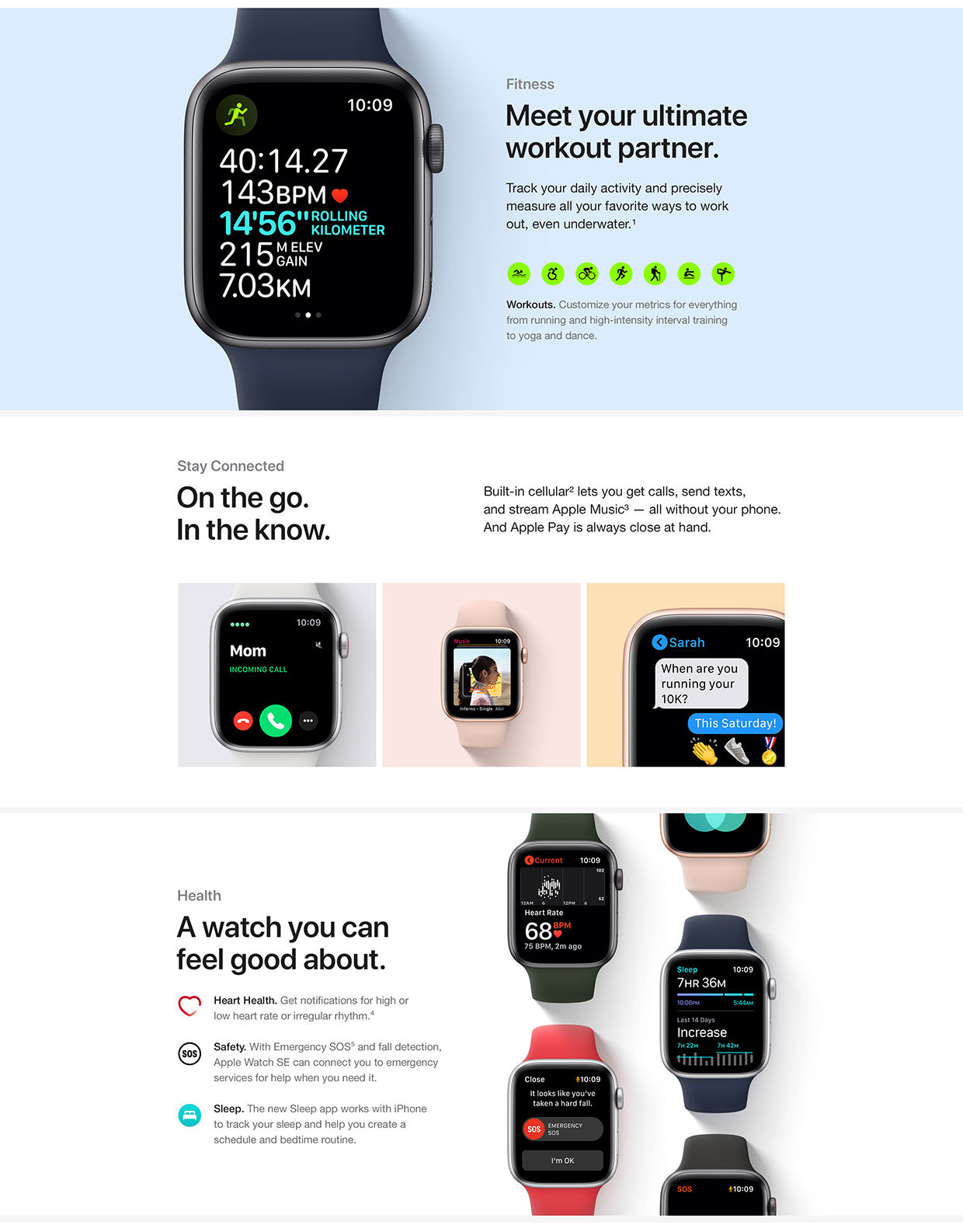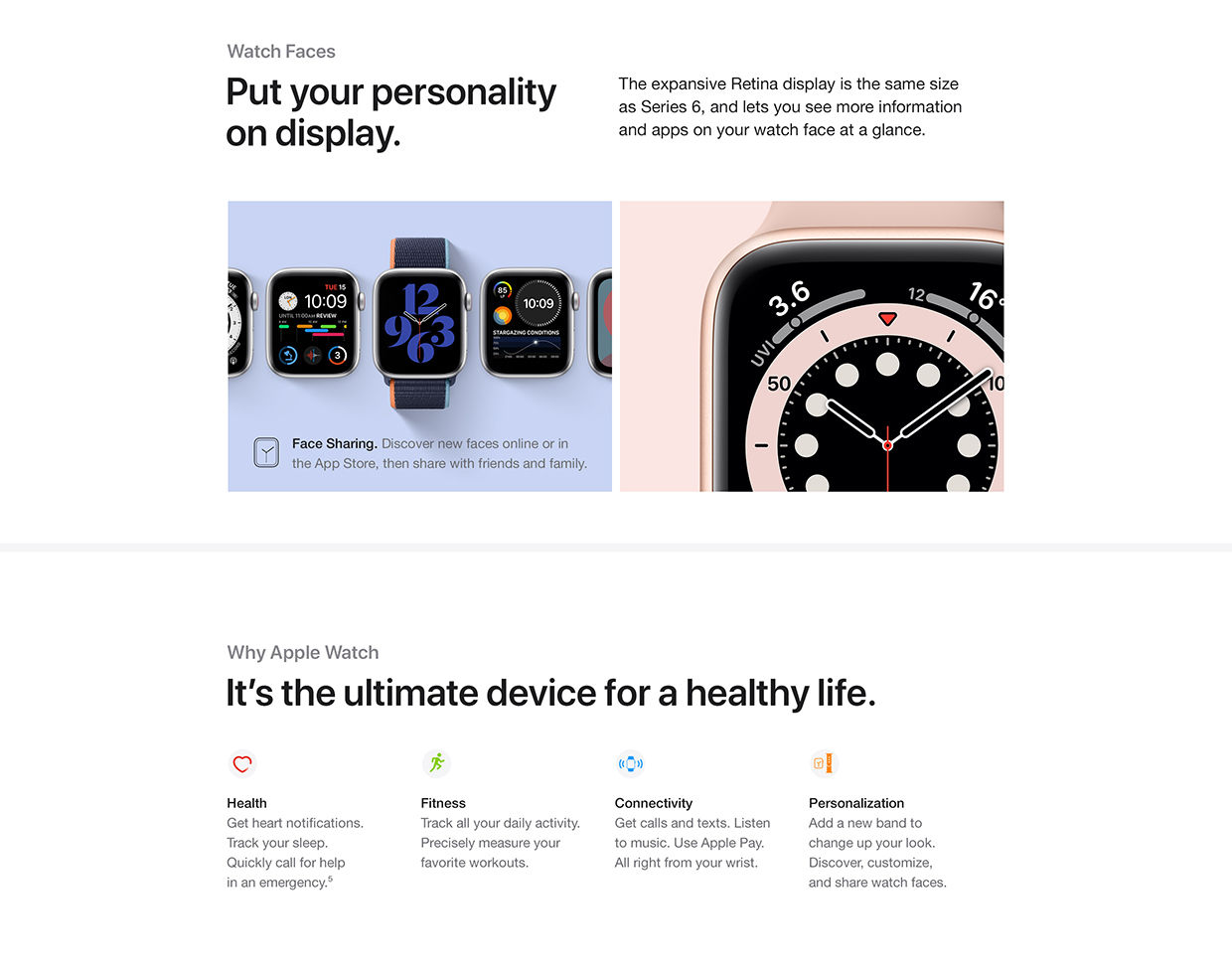 Apple Watch SE GPS, 40mm Silver Aluminium Case with White Sport Band