Run, swim, workout, call, workout, sleep and command Siri with the Apple Watch SE.
• Stay Healthy and Fit
With the Three Activity Metrics, the Apple Watch SE keeps track of how much you have exercised, moved and stood in 3 simple rings. Cycling, running and yoga are just some of the many workouts you can sync. It can also be synced with compatible gym equipments.
• Timely Reminders
The watch keeps reminding you to wash your hands, take a timeout and breath, high noise levels, and even keeps track of menstrual cycles.
• Siri
Siri is no longer just on your phone, it is also now on your wrist.
• Swim proof
Dive into the pool, take a shower or wash your hands without damaging the band. The watch can submerged up to 50m.
• On Screen Notifications
Take calls, receive notifications and make calls all without having to touch your phone every time.
• Design
The Space Grey aluminum case and the Black premium quality silicone band, you never compromise on fashion and class.
• Battery Life
A battery life of 18 hours is more than enough to get you through the day without having to charge in between.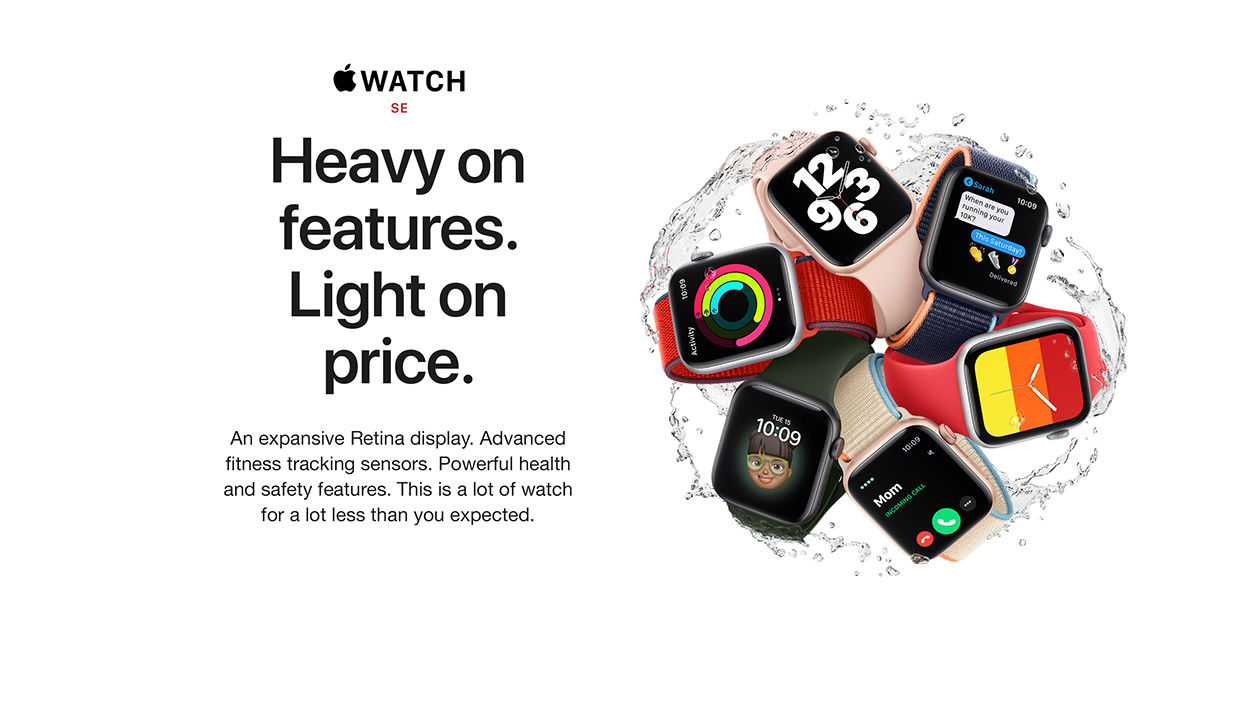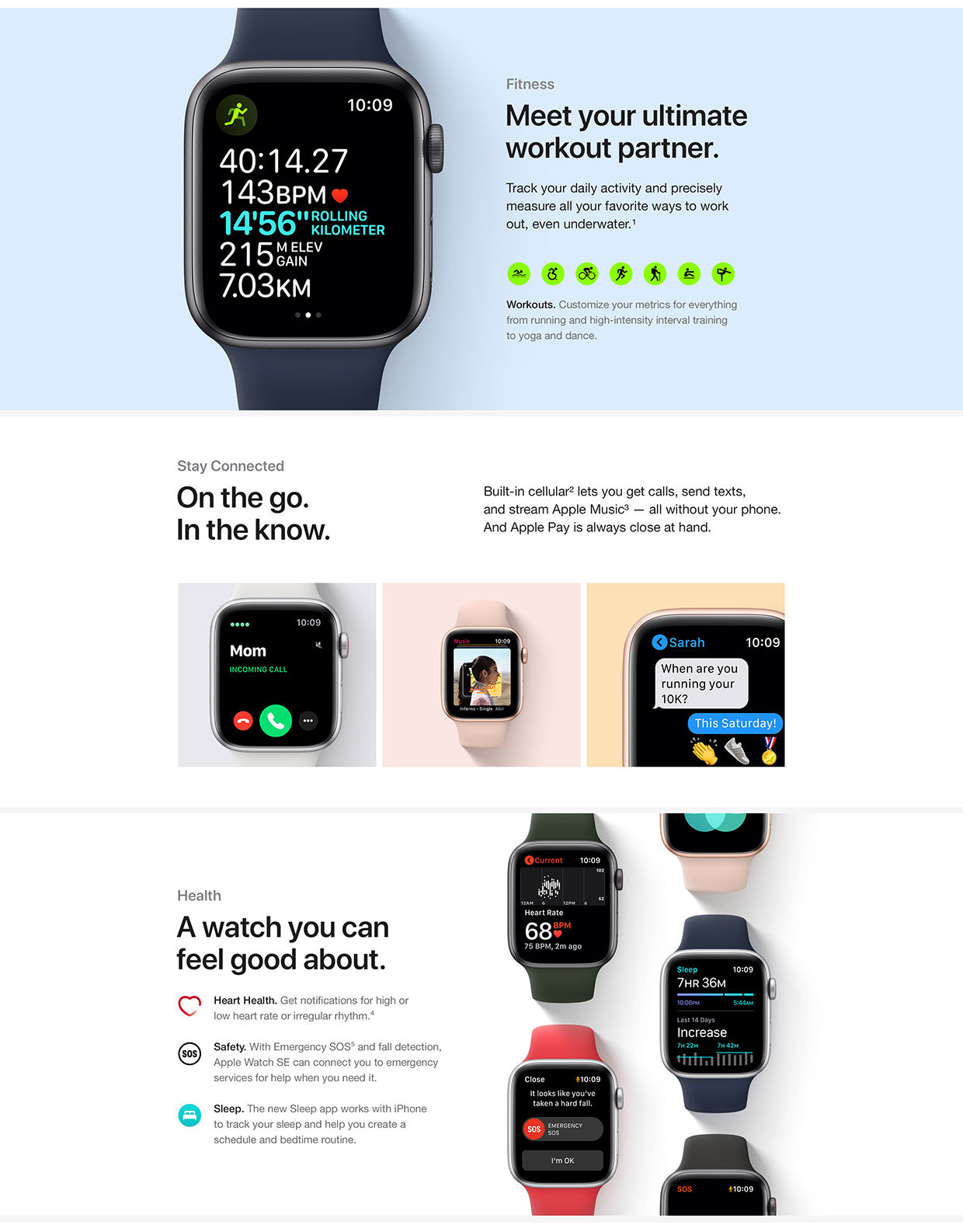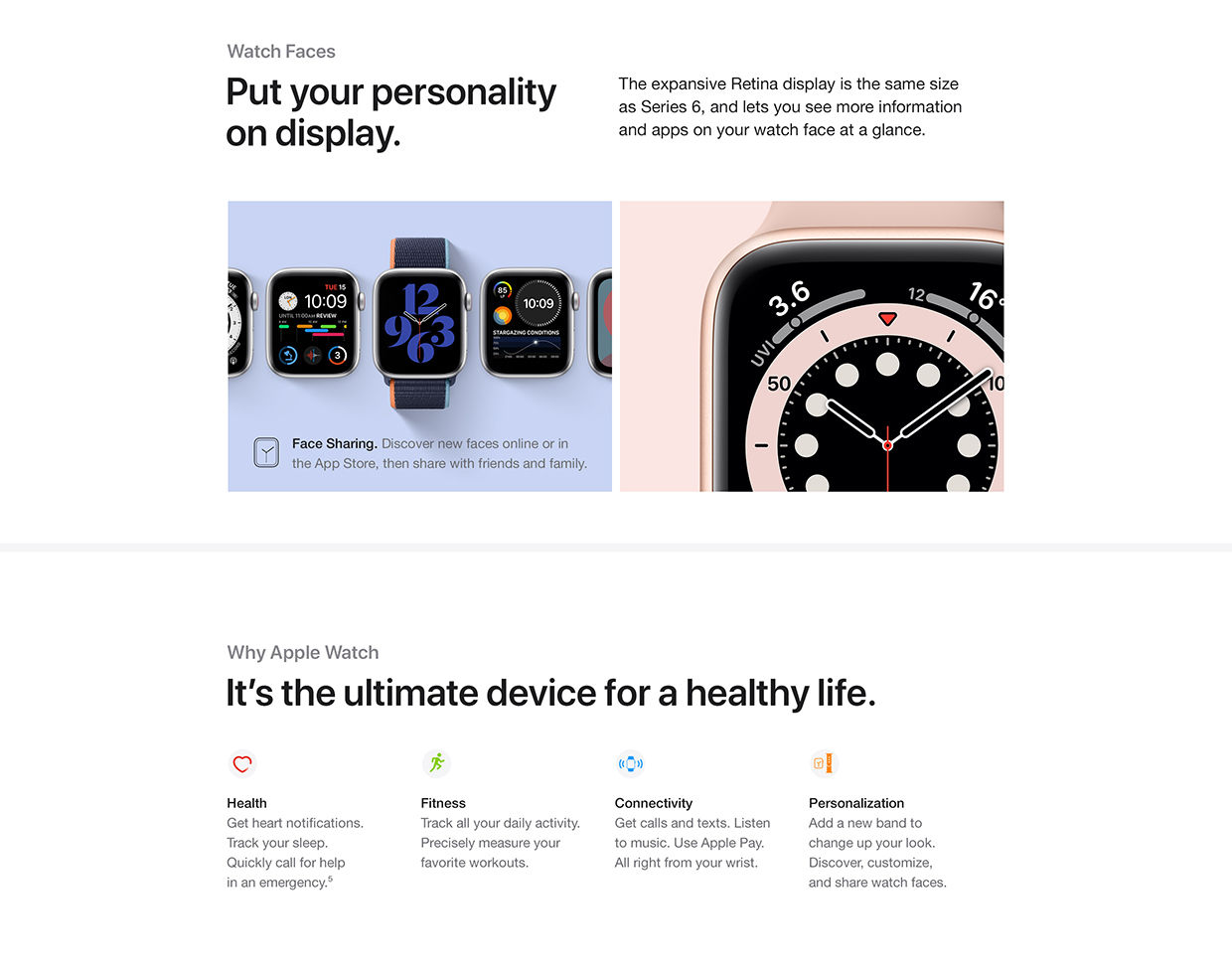 Apple Watch SE GPS, 40mm Space Gray Aluminium Case with Black Sport Band