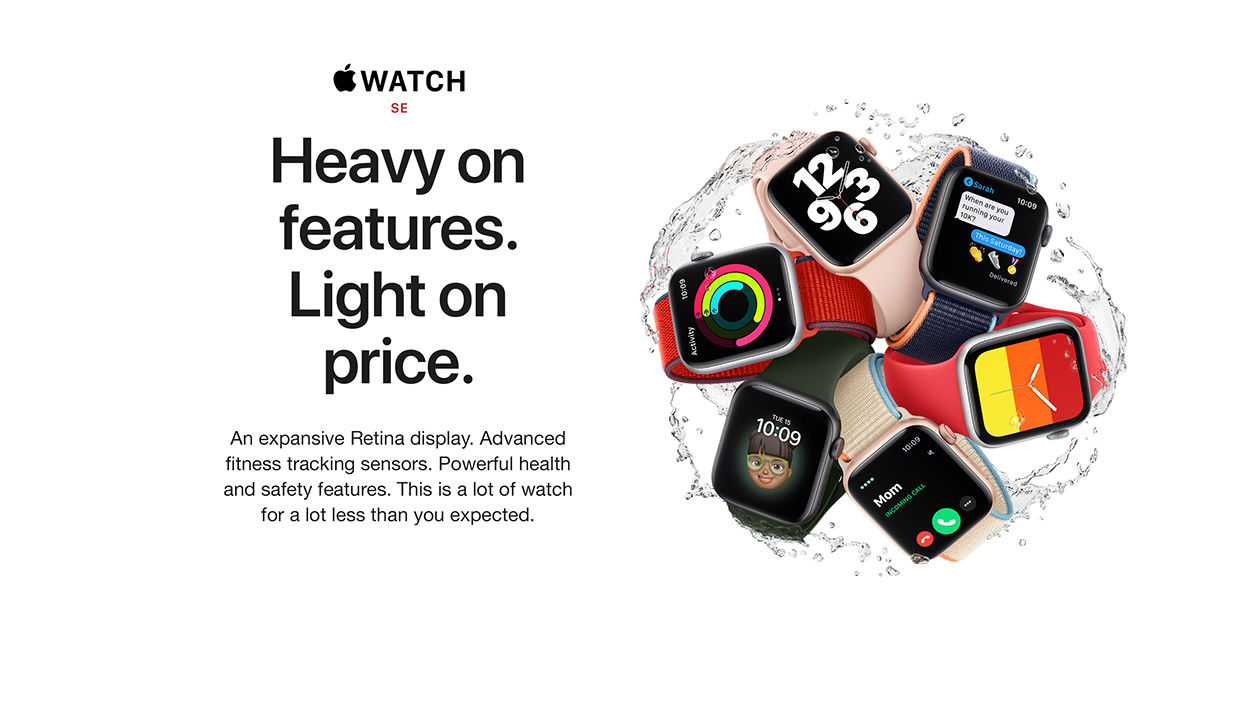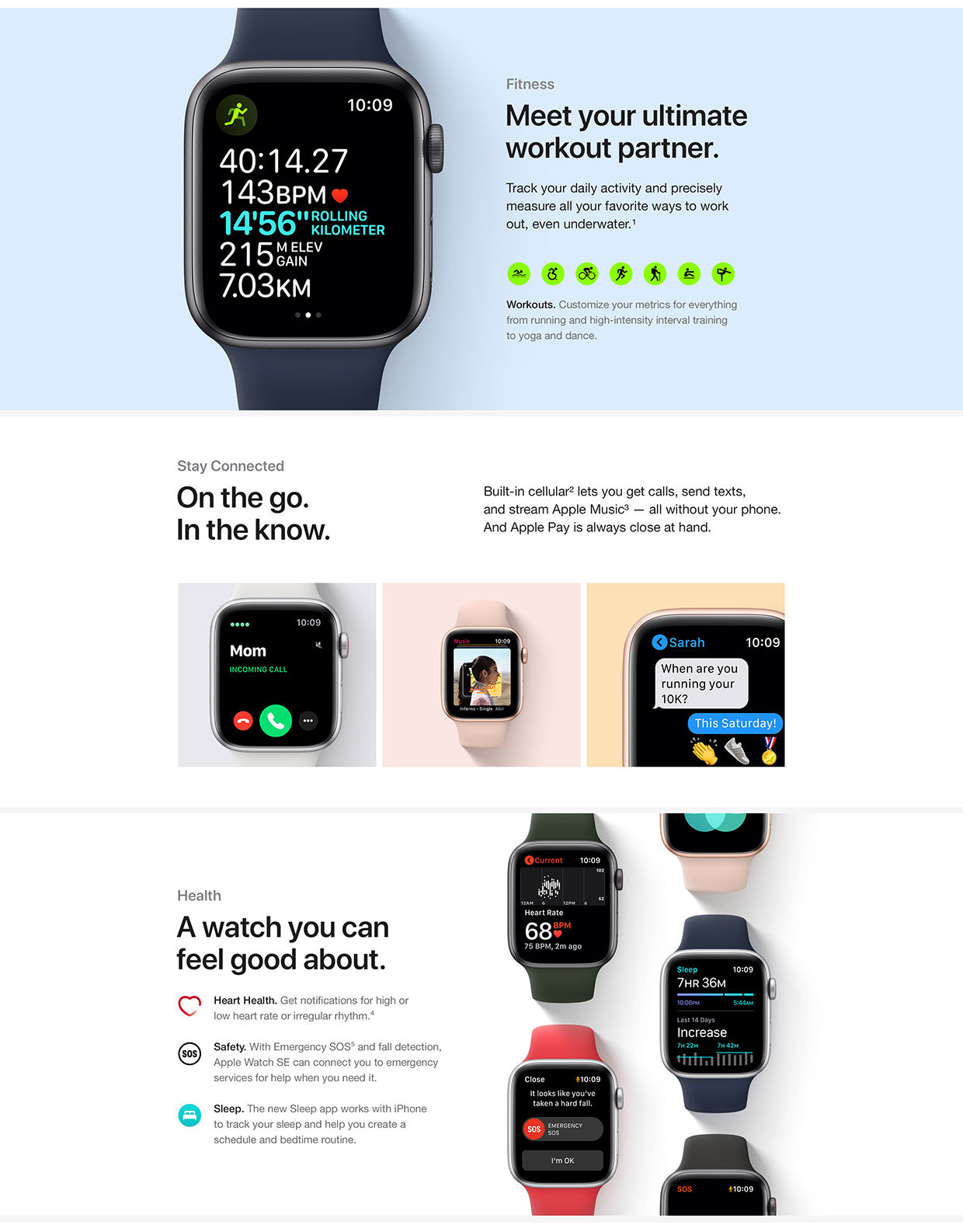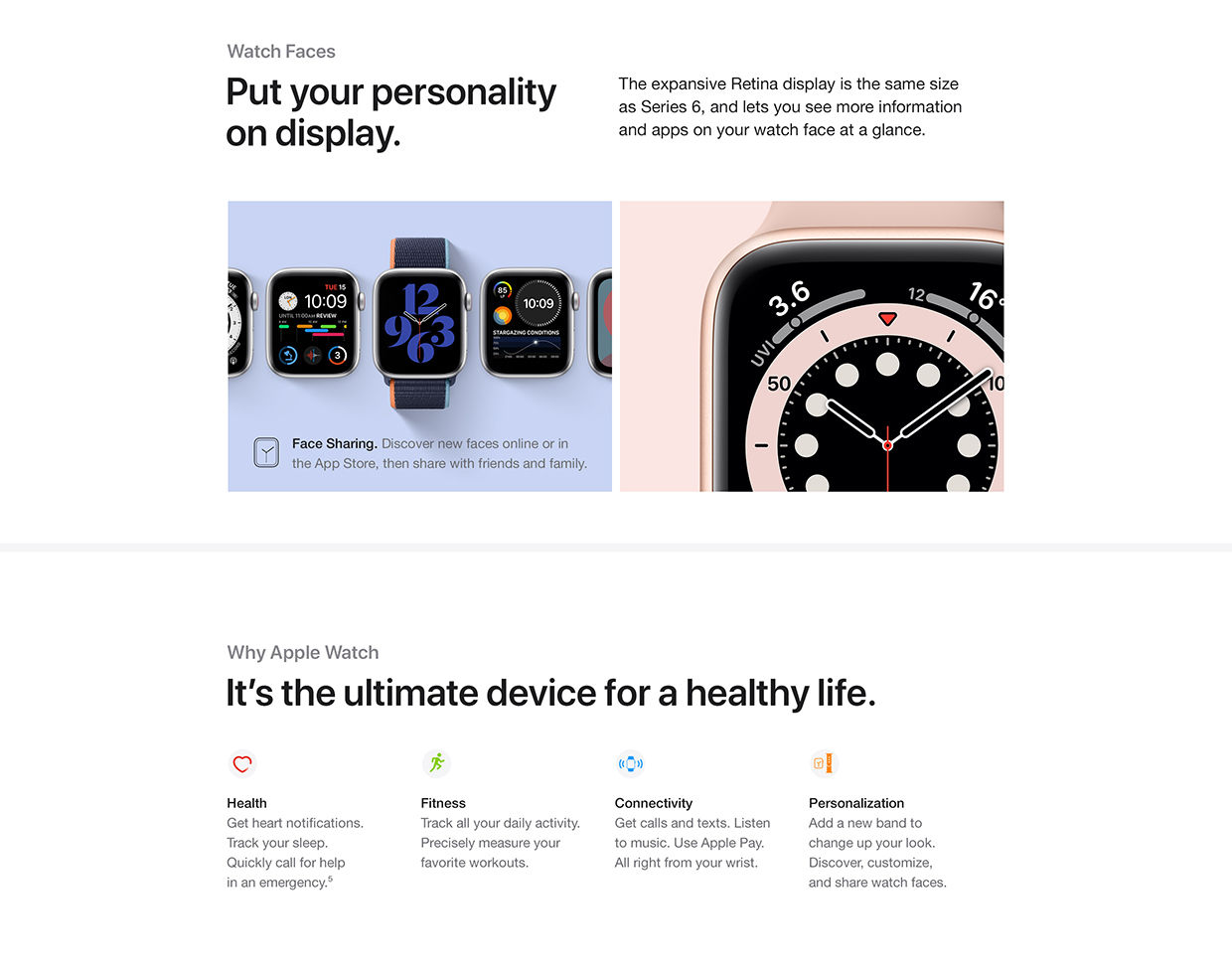 Take calls and text, listen to music, track your activities, use Apple Pay or Siri right from your wrist. , which lets you make the most of your training so that advanced exercise and alerts will hit your fitness targets sooner and better.
Light in weight
The case is made of lightweight aluminium and it is 100% recycled aerospace performance steel. The Sport Band consists of a robust and unexpectedly soft fluoroelastomer with an advanced clamping pin-and-pin closure.
Fitness Tracker
This smartwatch can track your activities including a single move you take. It will also give heart notifications along with the sleep tracker lists.
Connectivity
Connect it well connected with your apple phone and enjoy taking calls and reading messages without your phone in hand. It features emergency SOS calling and fall detection whenever someone needs help.
Stay inspired and active
Inspire yourself to take a stance, calm down and take the exercise ring exercises that offer an insight into how much calories you burnt in action, to advise you about waking up and to inspire your family and friends in sharing their ring.