Are you looking for an ultimate workout partner? Well, the all-new Apple Watch SE GPS is all set to amaze you.
The new Apple watch SE has a 44 mm complete display in a space grey aluminum case. The black sport band gives it an elegant yet classy look.
The Blood Oxygen app and the ECG app help you efficiently tracking your health. From your yoga to your high-intensity workout, the watch also tracks your activity for the day. You may even swim while wearing the device as it is water-resistant.
Super Sensitive Sensor Technology
The revolutionary sensors detect the changes in your heartbeat effectively even when you are asleep. It analyses your sleeping pattern and shows if you have reached the goals. The watch is also GPS censored.
The watch displays the duration of your activity and the calories burnt during it. The sweat-resistant watch precisely measure the minutest change in a day.
You may place and receive calls, respond to texts hassle-free without your phone. The customizable display allows you to play music through the Apple Music app.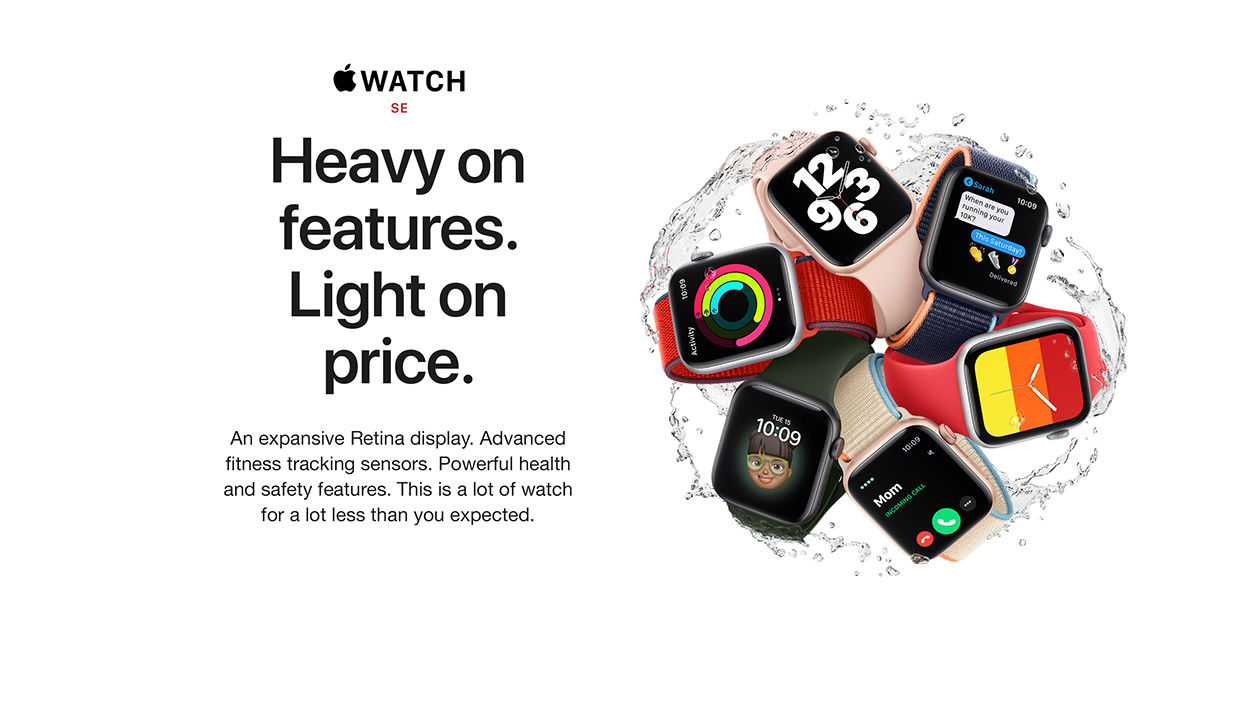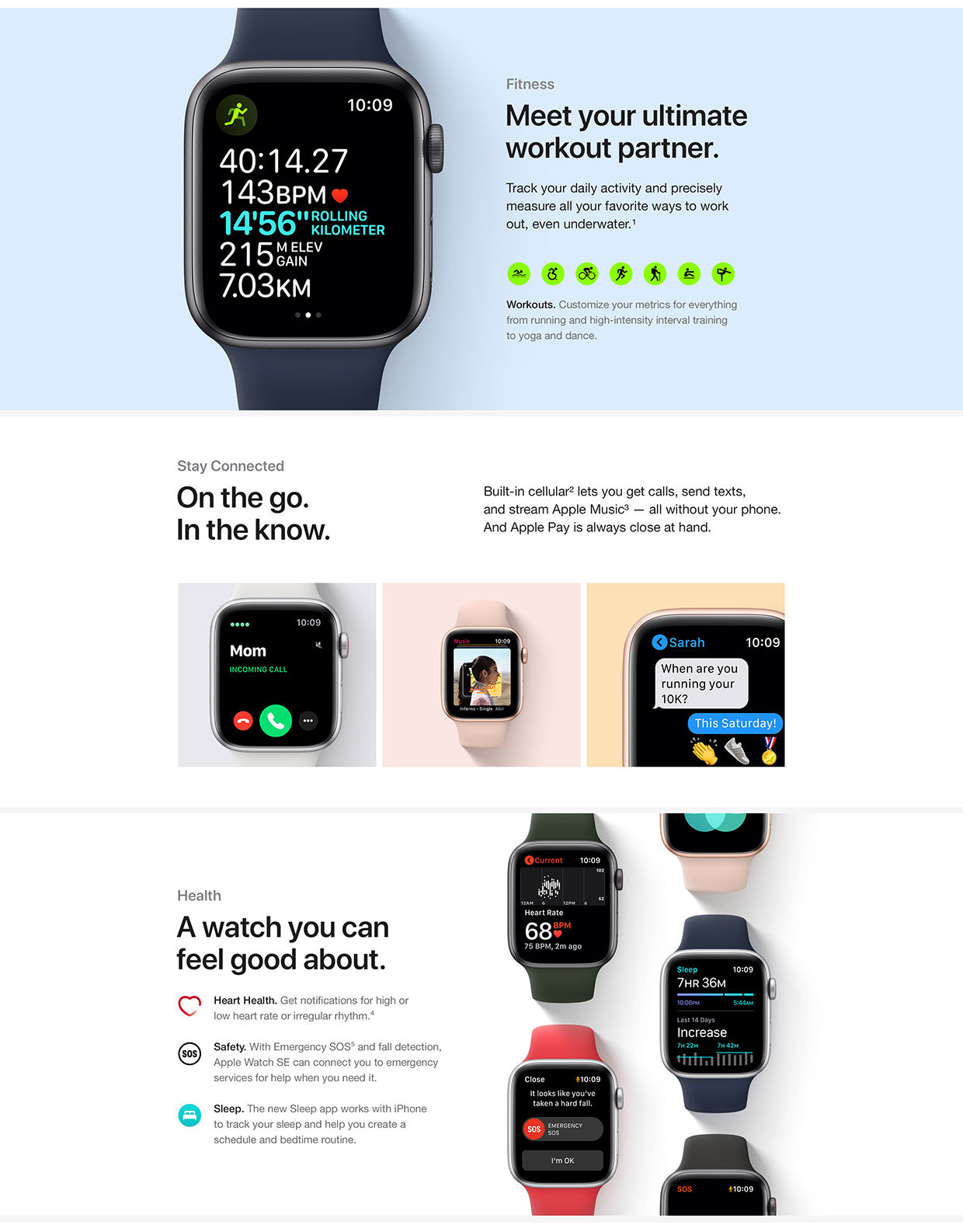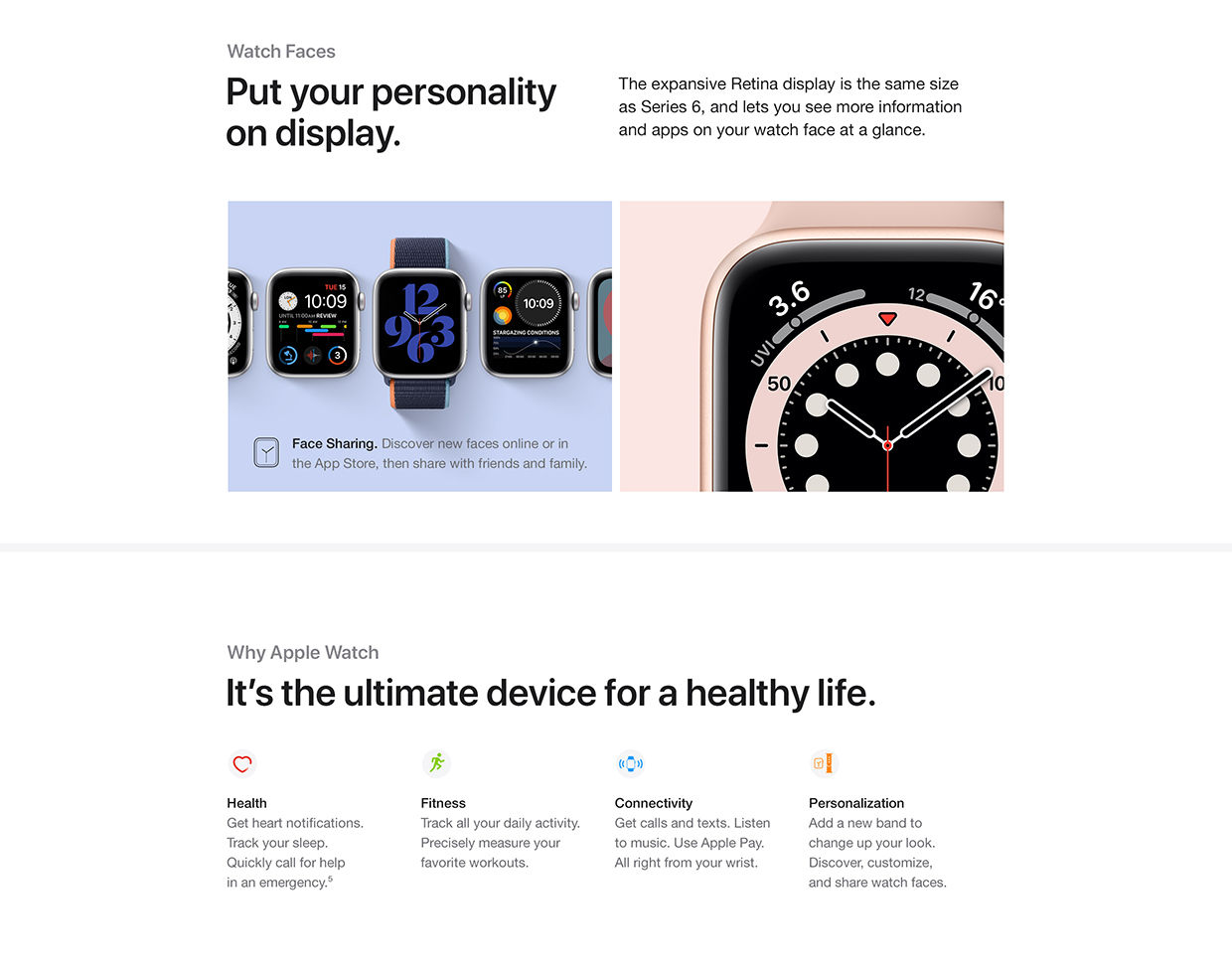 Apple Watch SE GPS, 44mm Space Gray Aluminium Case with Black Sport Band