Are you looking for a watch with advanced fitness tracking sensors? The Apple Watch SE is full of new features that are going to surprise you.


Lightweight build with a breathable loop
The aluminium case of this Apple watch is made of an aerospace-grade alloy, rendering it extremely lightweight. The double-layer nylon weave on the loop makes it highly breathable on the wrist.
Water-resistance lets you splash around without any worries
The product comes with a 50 m water resistance rating. So now you don't have to be all paranoid about your watch getting spoiled by any random liquid splashes or shallow-water activities!
Achieve your daily goals with Apple's Activity Rings
Activity Rings in this watch use simple metrics of moving, exercising, and standing to display all movement patterns by you throughout the day. Monitoring your health and workouts is now as simple as ever.
Feel good with a watch that motivates you towards a better lifestyle
The Apple SE keeps you informed and motivated to inculcate better habits ranging from workout goals to proper sleep schedules.

Rediscover the ultimate smart-watch experience with the Apple SE series which is a comparatively affordable yet premium addition in the wearable technology market.
Stay connected with GPS and Cellular
The watch supports cellular connectivity and GPS to make it easier for you to stay connected to the world.
Constant Health Monitoring
The watch effectively monitors your heartbeat. In case the device tracks irregular beats, it lets you send an SOS. The product also calculates the blood oxygen and ECG at any point of the day.
The GPS tracker and cellular network allow you to track your location and respond to your call and texts with just the watch.
The button and screw allow you to change the settings on the screen according to your mood.
The robust sensing technology in the watch allows you to track your sleeping pattern. You can closely monitor your activity during the day as well. Be it running, swimming, dance, or yoga, the watch senses change in your body and tracks the calories burnt to give you precise results.
The loop structure of the watch allows its wearing to be convenient. The black sporty strap and the space grey aluminum case let the user wear it comfortably for a long duration.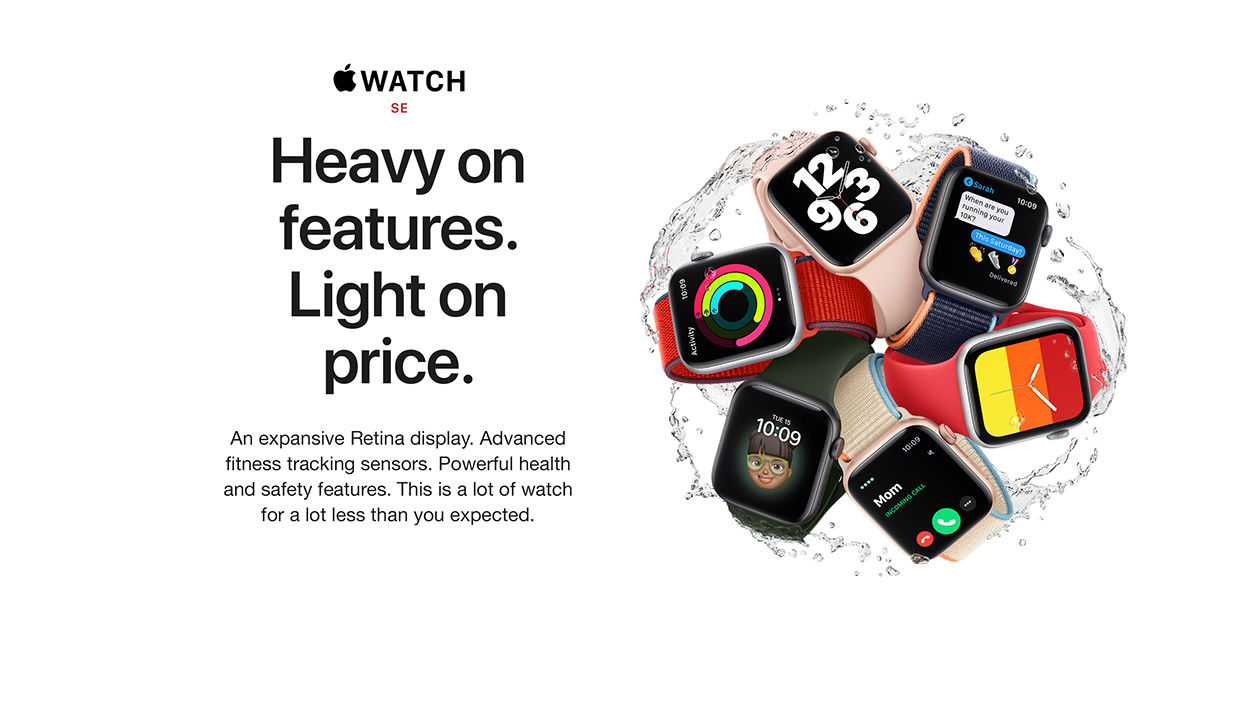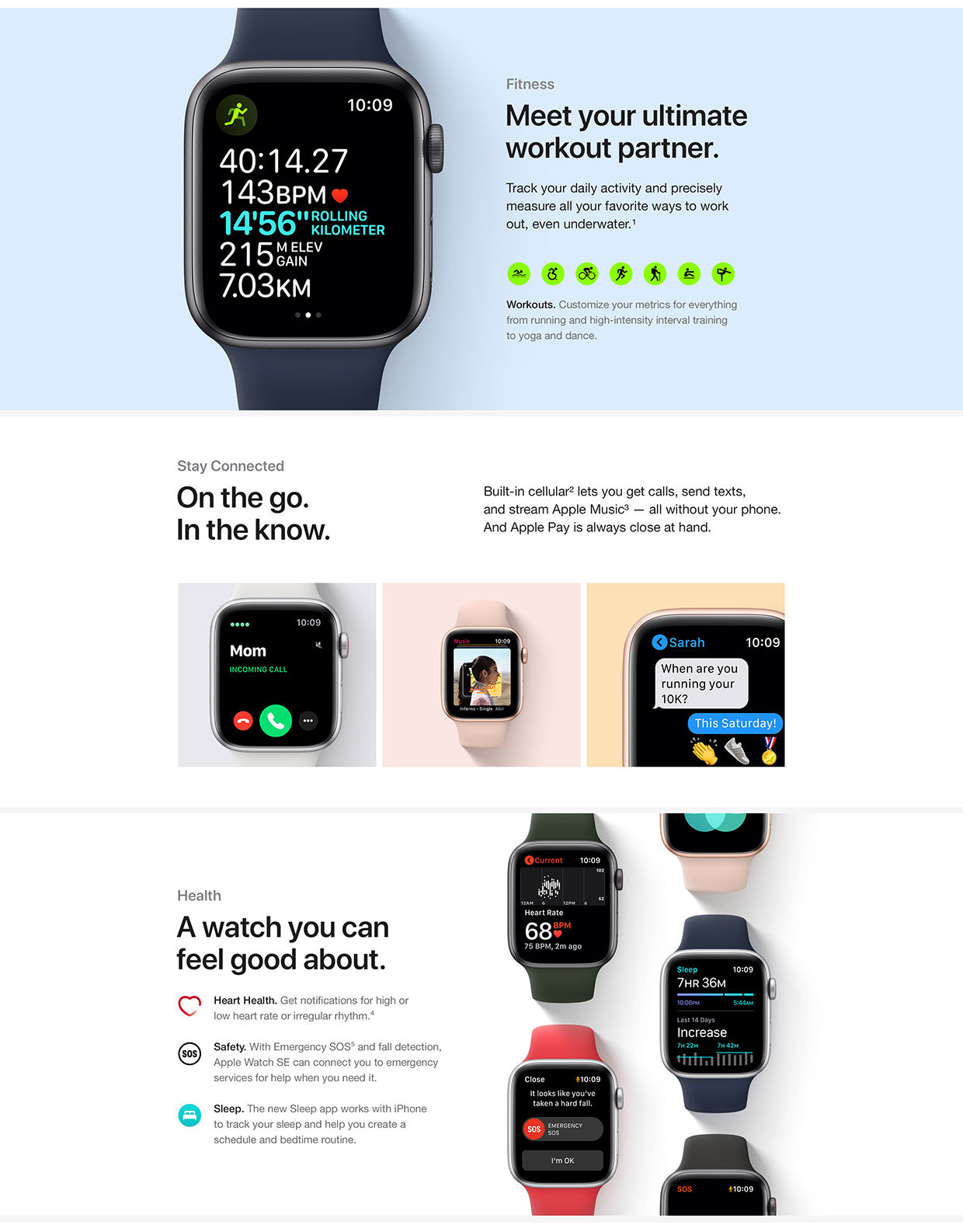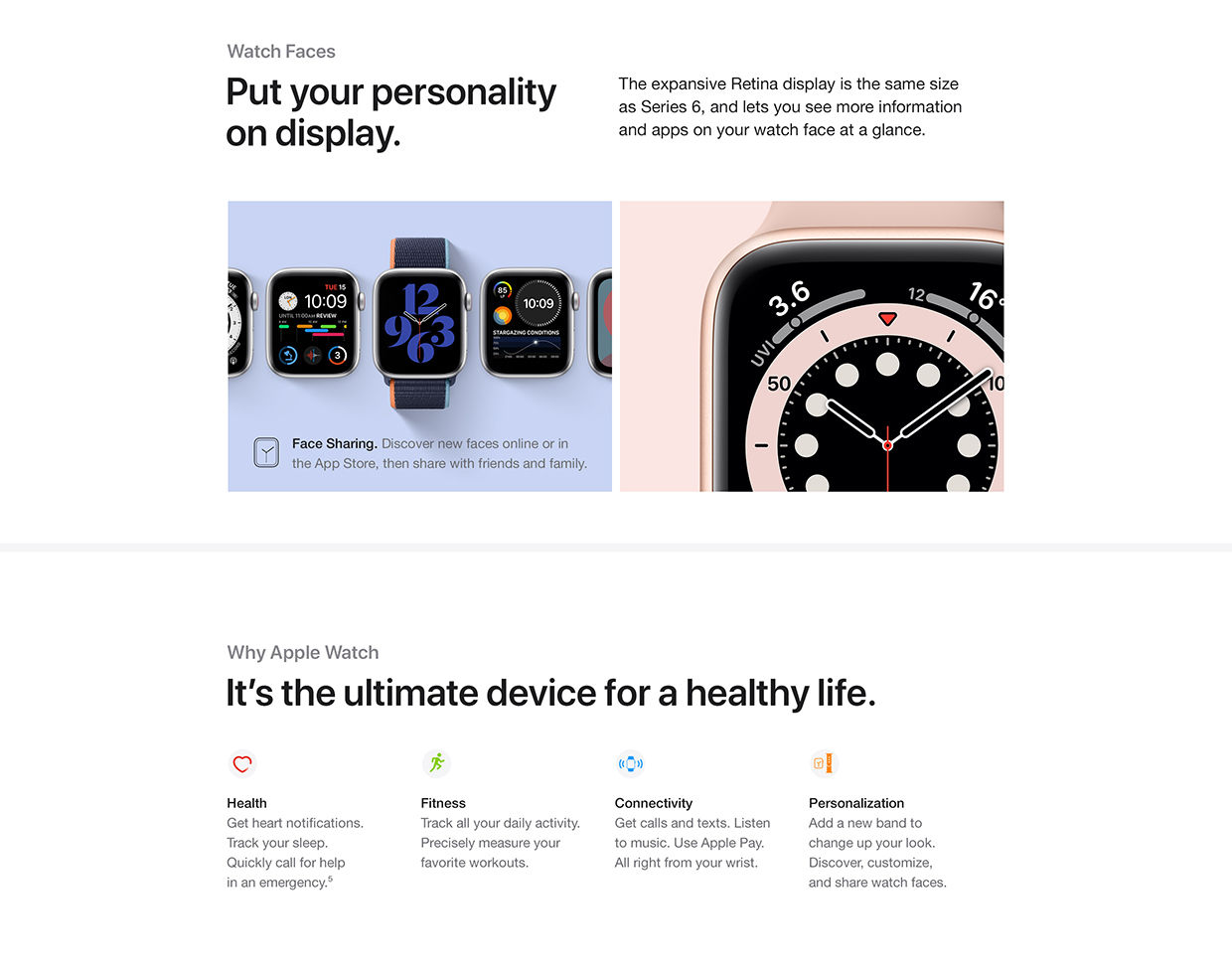 Apple Watch SE GPS+ Cellular, 44mm Space Gray Aluminium Case with Charcoal Sport Loop