Elegance with strength is what the watch brings along. Get ready to own perfection with this high-quality watch from Apple.
Perfect body:
The case is light in weight and made up of high-quality aluminium. The gold colour adds charm to the otherwise mesmerizing watch.
The strap that steals the look:
The watch comes with a sports band in pink sand colour, manufactured by a flute customer that comes with high durability. It's softness, and the pin and closure is something that will win your heart for sure.
Your personal healthcare expert:
The watch can measure your blood oxygen, your heart rhythm with an ECG app, helps you track your work out and even let you meet your sleep goals. Being home, your personal healthcare expert, and live a stress-free life.
The battery that lasts really long:
The watch's battery can run for almost 18 hours once fully charged.
Your water companion:
The watch also has a water resistance at a rating of 50 meters, which means that for shallow-water activities like swimming, the watch can be used without second thoughts. It is best for rough usage and everyday usage as well.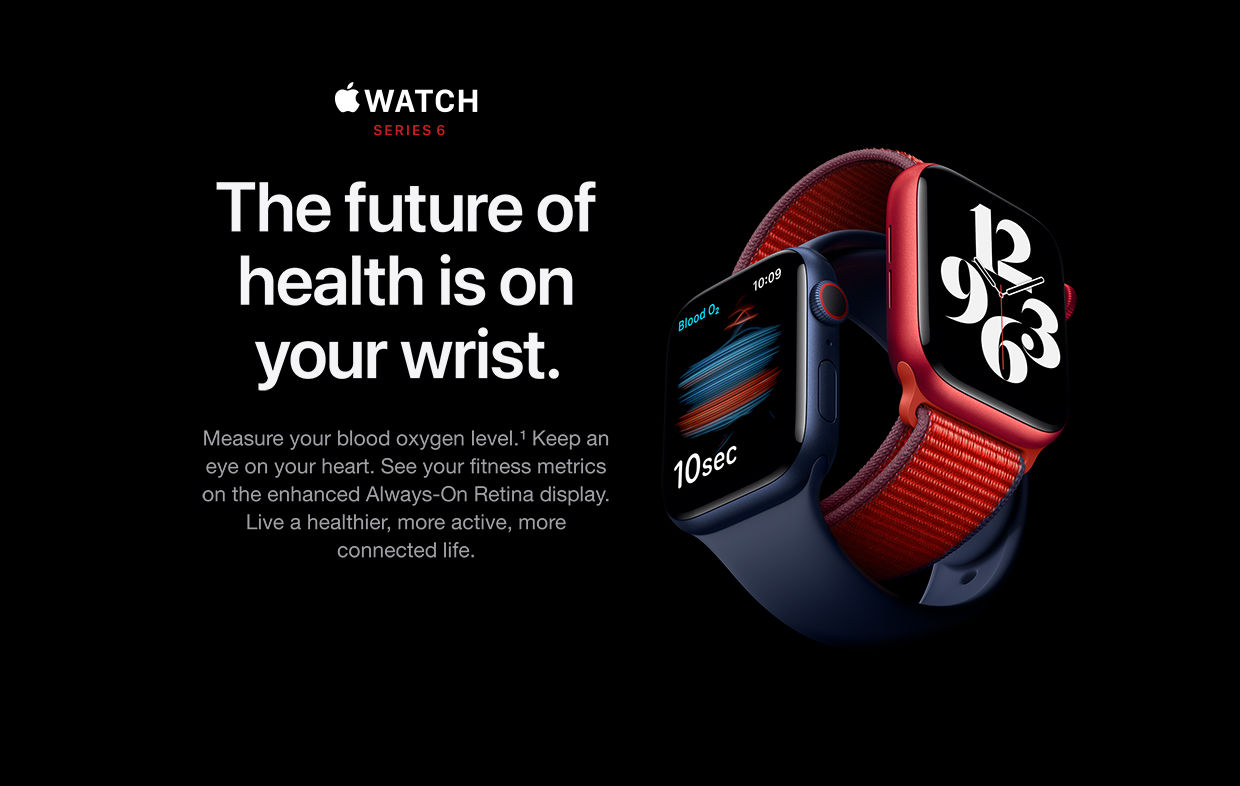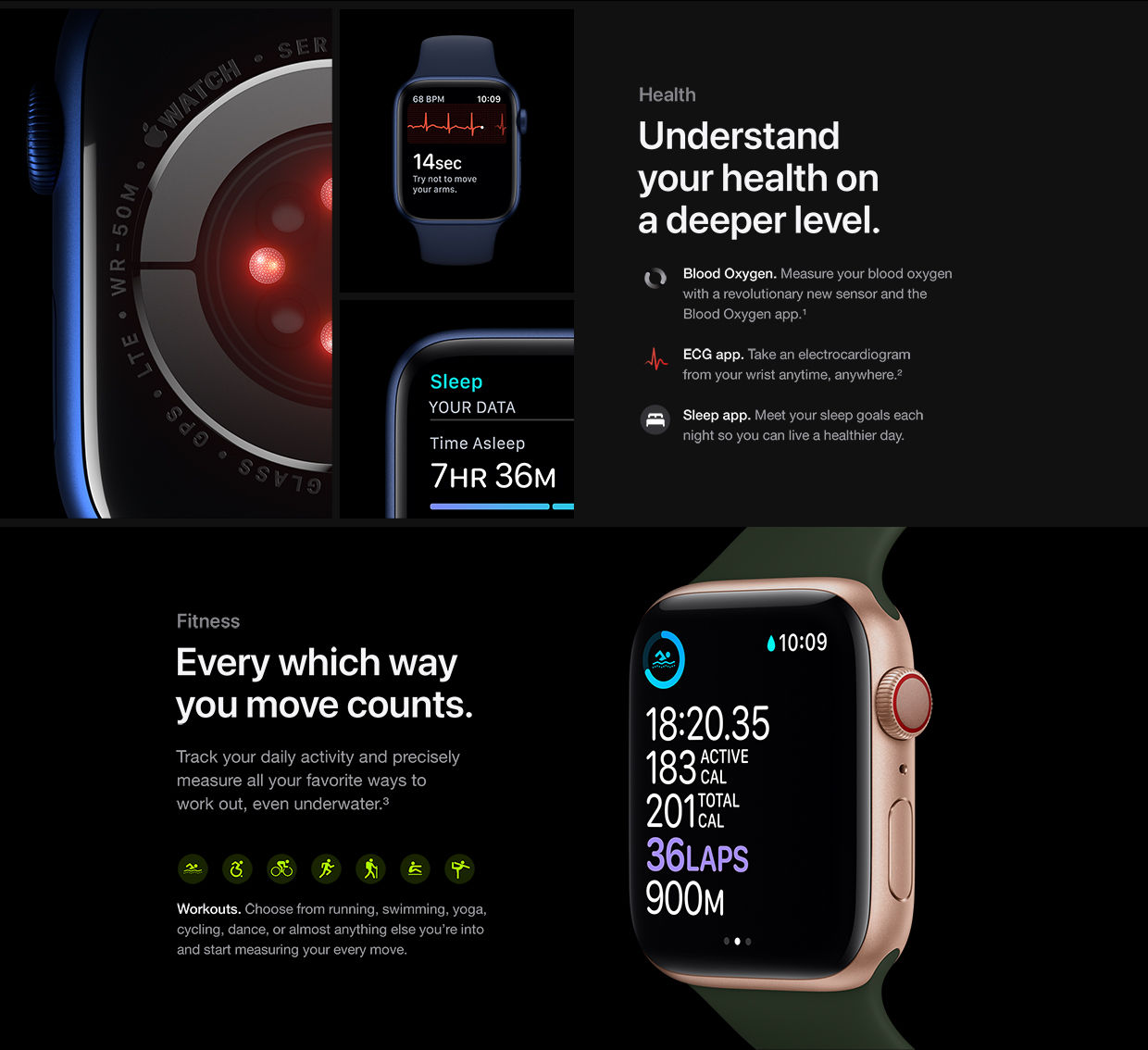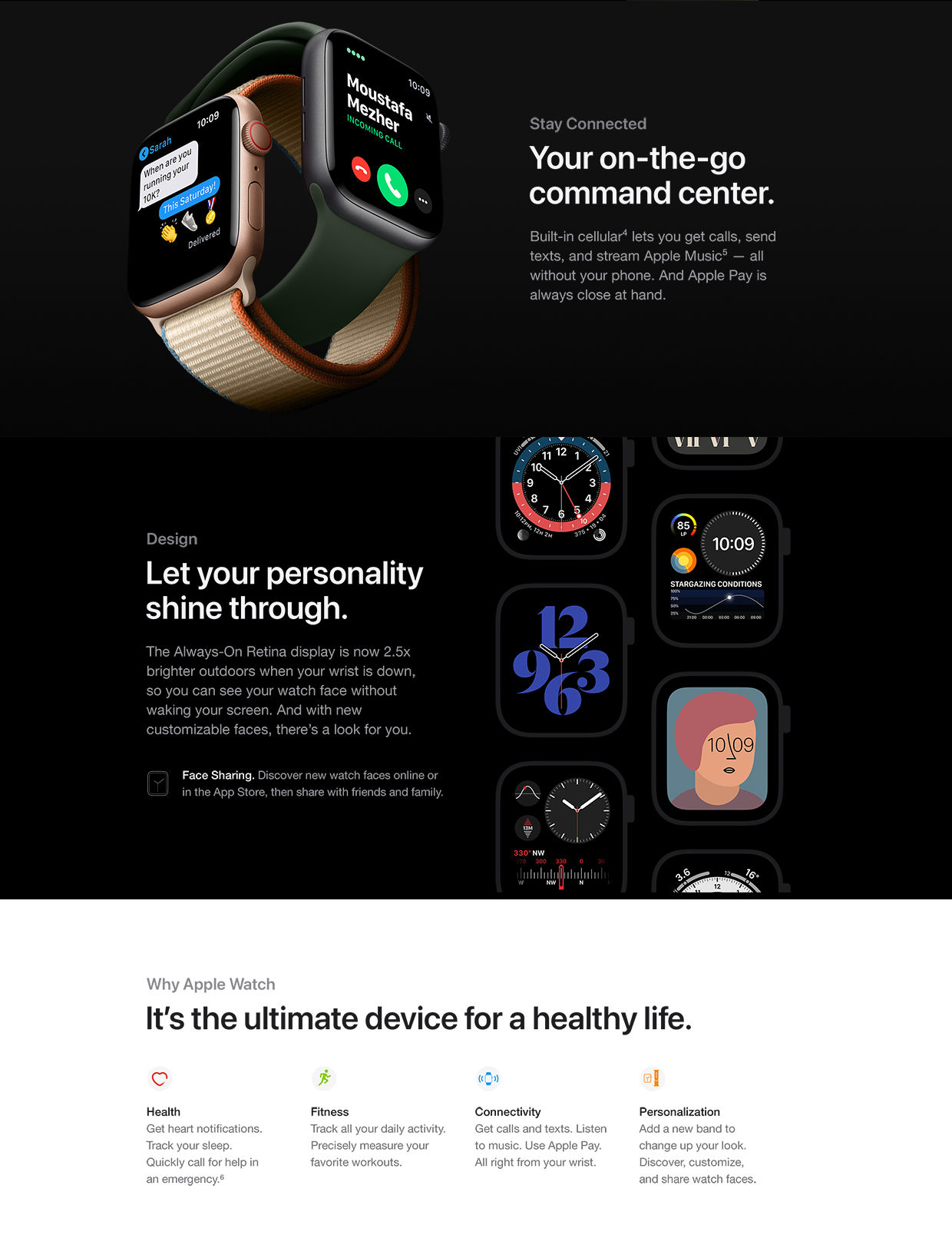 Apple Watch Series 6 GPS, 44mm Gold Aluminium Case with Pink Sand Sport Band