The highly stylized and polished case of stainless steel is brilliant and shiny. The Milanese Loop consists of a smooth, magnet-fitting, stainless steel mesh, and is thus comfortably fit into the wrist giving a stylish and look.
Connectivity
It is easy to send messages, make calls and stay connected with your loved ones via Apple Watch. The family arrangement helps you to pair your iPhone with family members that are not fitted with their own iPhone with the help of GPS cellular.
Health
This watch can measure the blood oxygen, track your daily sleep through the sensor. There is an ECG app which takes an electrocardiogram from the wrist anytime and tells you your sleep time so that you reach your goals and lead a healthy life.
Fitness
This watch helps in tracking daily activities and steps taken. It can also track the underwater work out like swimming precisely.
Design
When your wrist is down you can see your watch face without waking your phone, the Always-On Retina monitor is now 2.5x sparkling in the outside. And there's a look for you with new customised faces.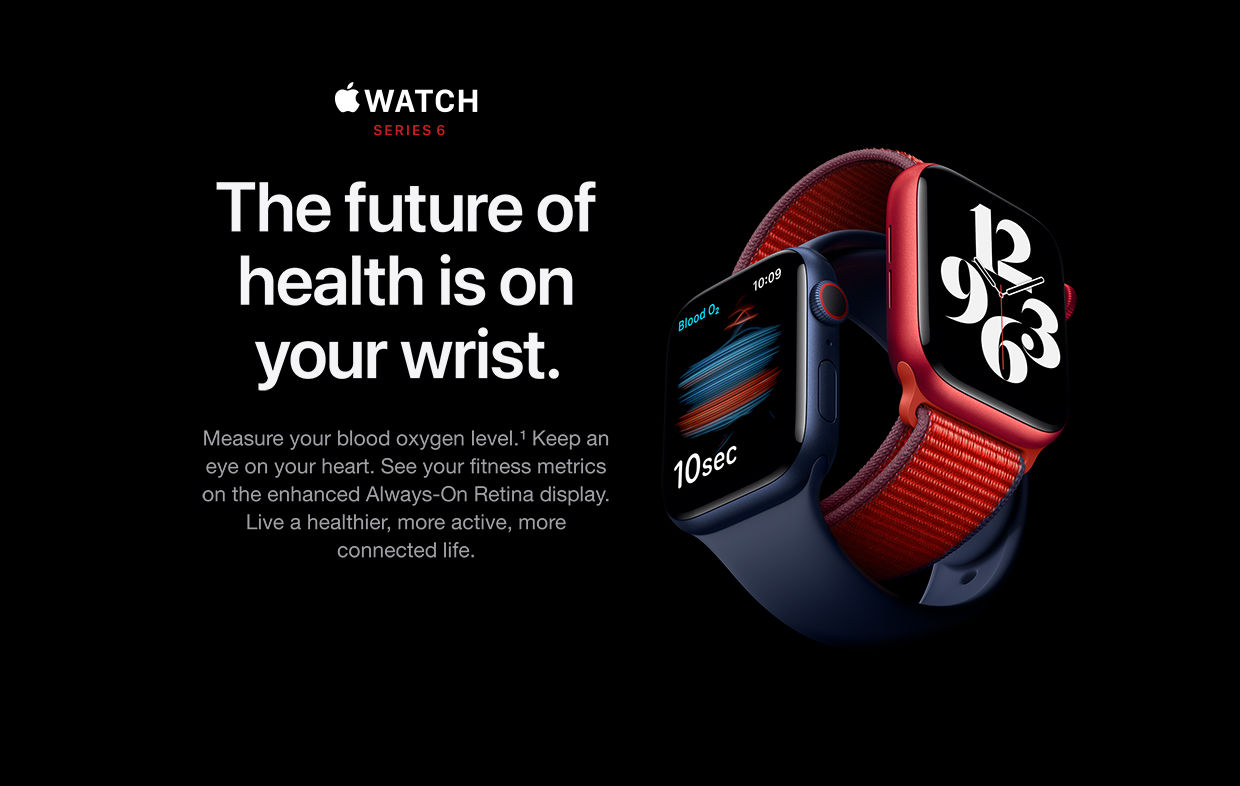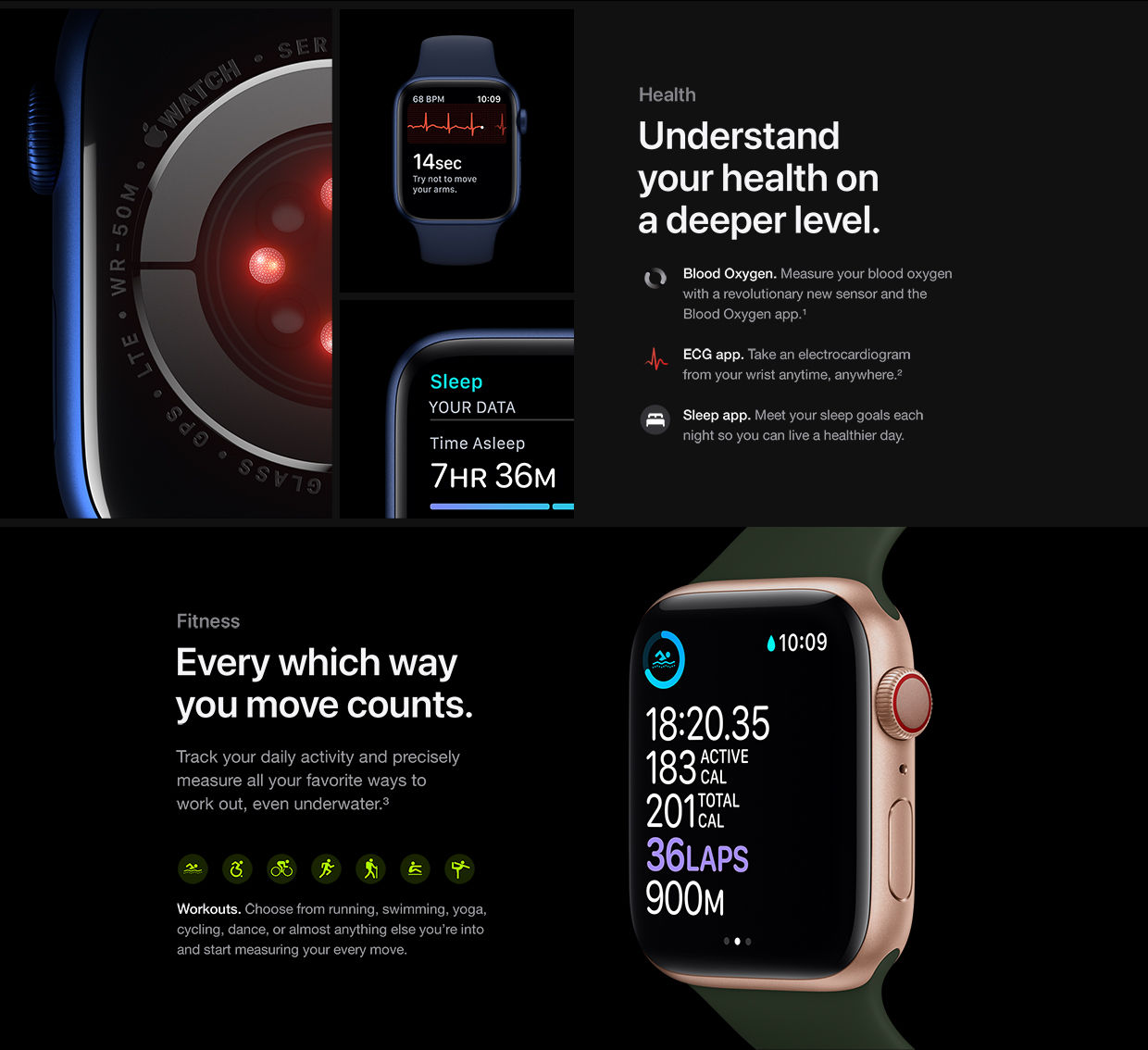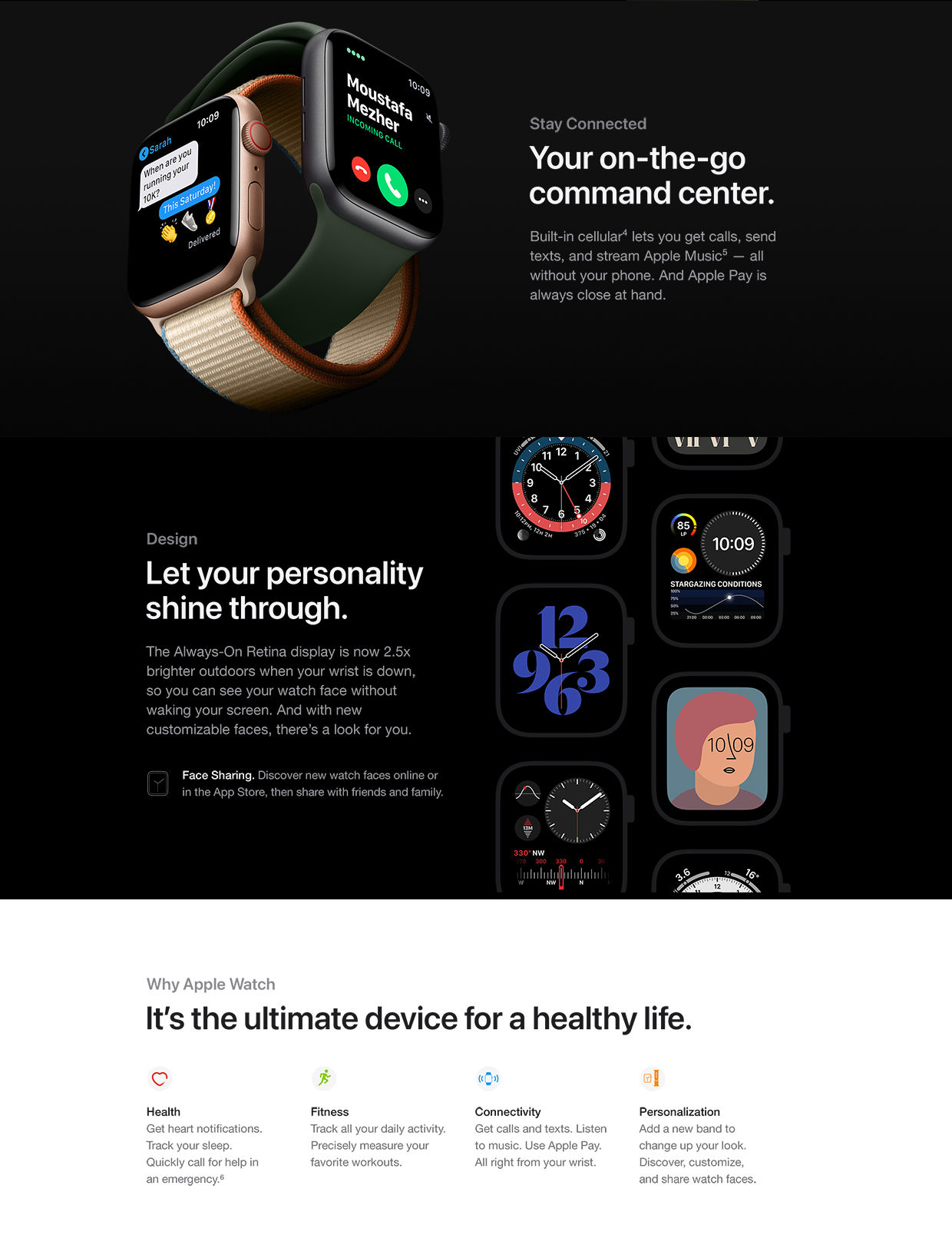 Apple Watch Series 6 GPS+ Cellular, 44mm Graphite Stainless Steel Case with Graphite Milanese Loop