Monitor your health and make lifestyle choices to stay fit every single day with the new Apple Watch Series 6 because it is not just a watch- it is your fitness partner.
Track your blood oxygen levels
The built-in sensor allows you to measure blood oxygen levels. Take random readings or record them in the background day and night to closely monitor your overall wellness indicator.
Smart heart health app
The ECG app works with this wearable device to let you know how well your heart is functioning. Doctors can tap into critical data which is comparable to that got from a single-lead electrocardiogram.
Learn about your sleep pattern
Set and stick to bedtime routines, track the actual amount of sleep you are getting and make changes – the sleep app makes sure you provide ample downtime to rest your body.
Bring on the exercise
Workout at the gym, walk, practice yoga, swim a few laps or cycle away – this smart device is geared to measure the results regardless of your choice of exercise.
Retina display for your comfort
The updated Retina display is always-on. This means that the screen brightness is significantly more while you are outdoors. This does away with the need to wake your watch making it easy to see all the information at a glance.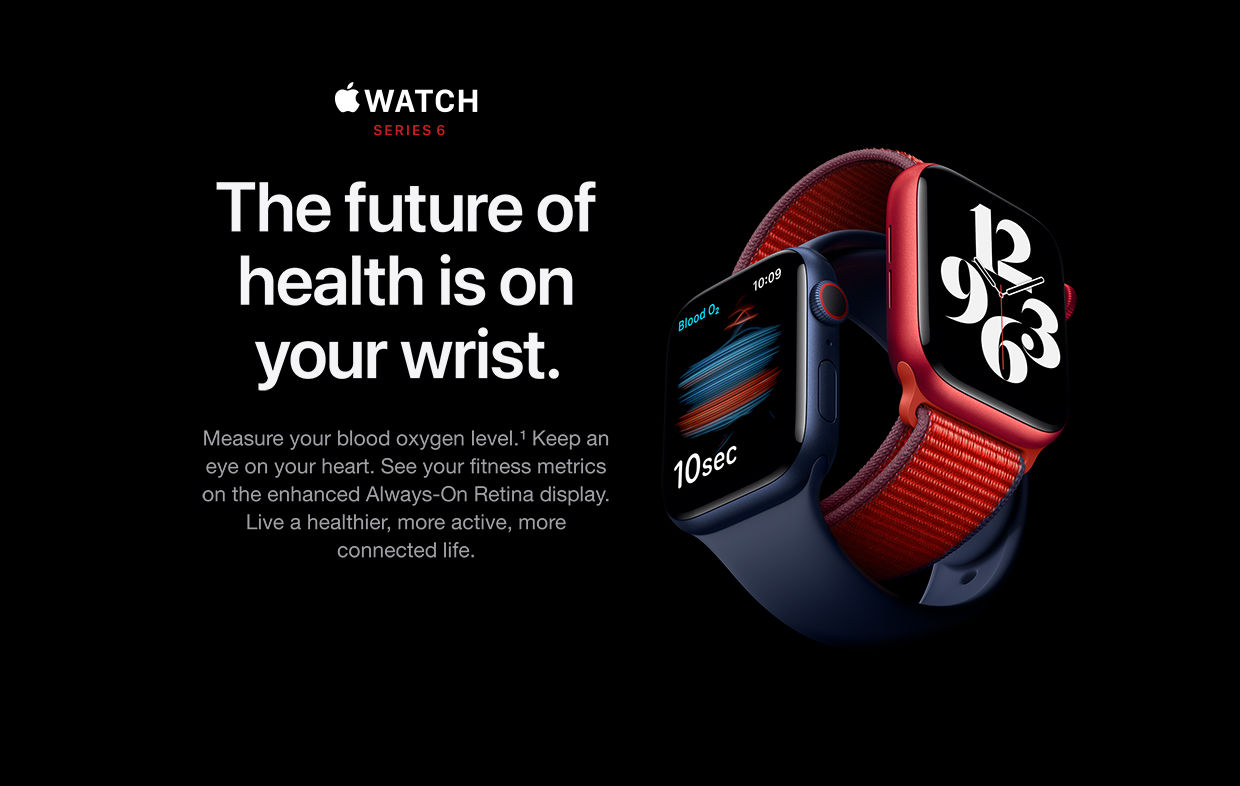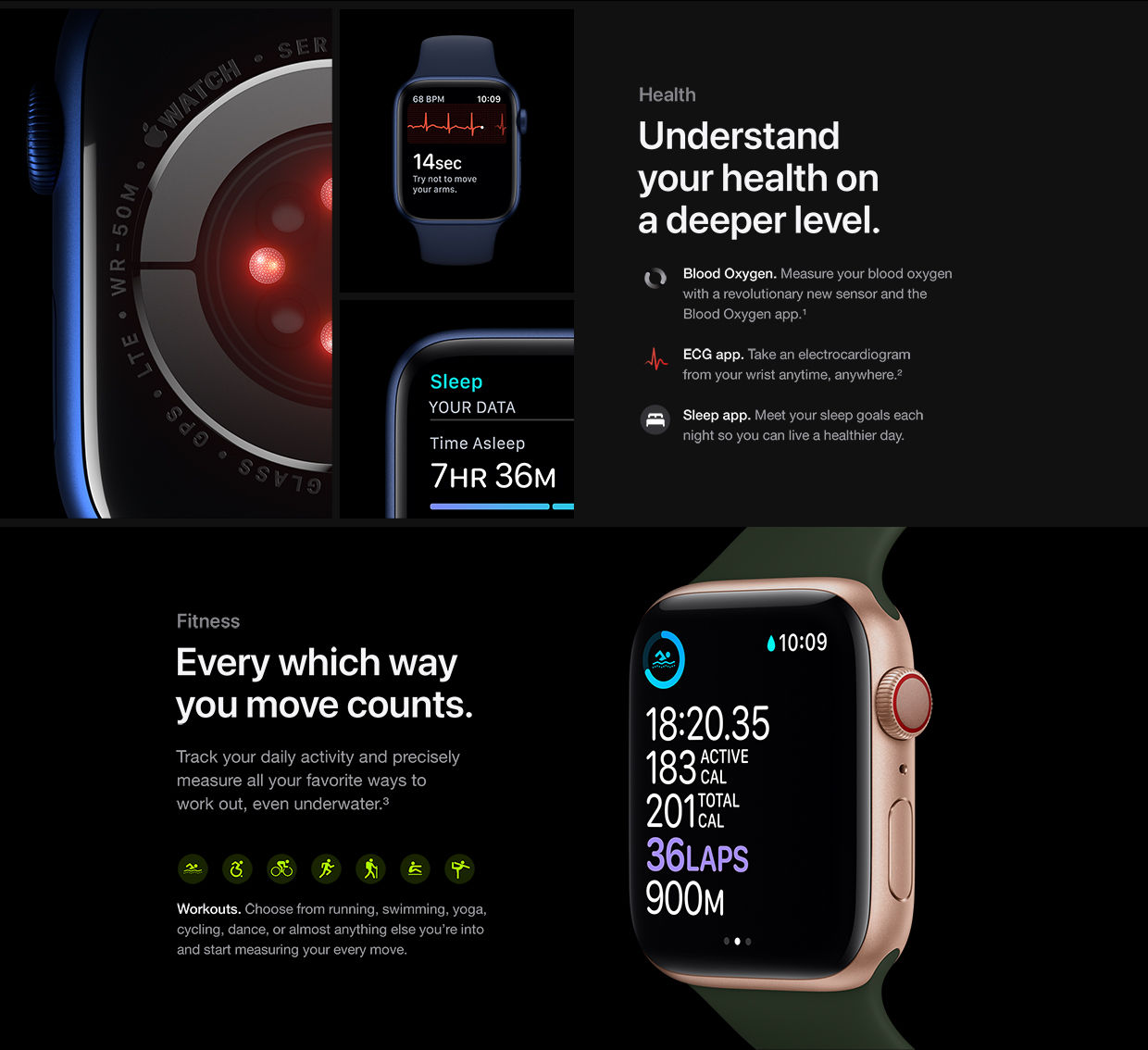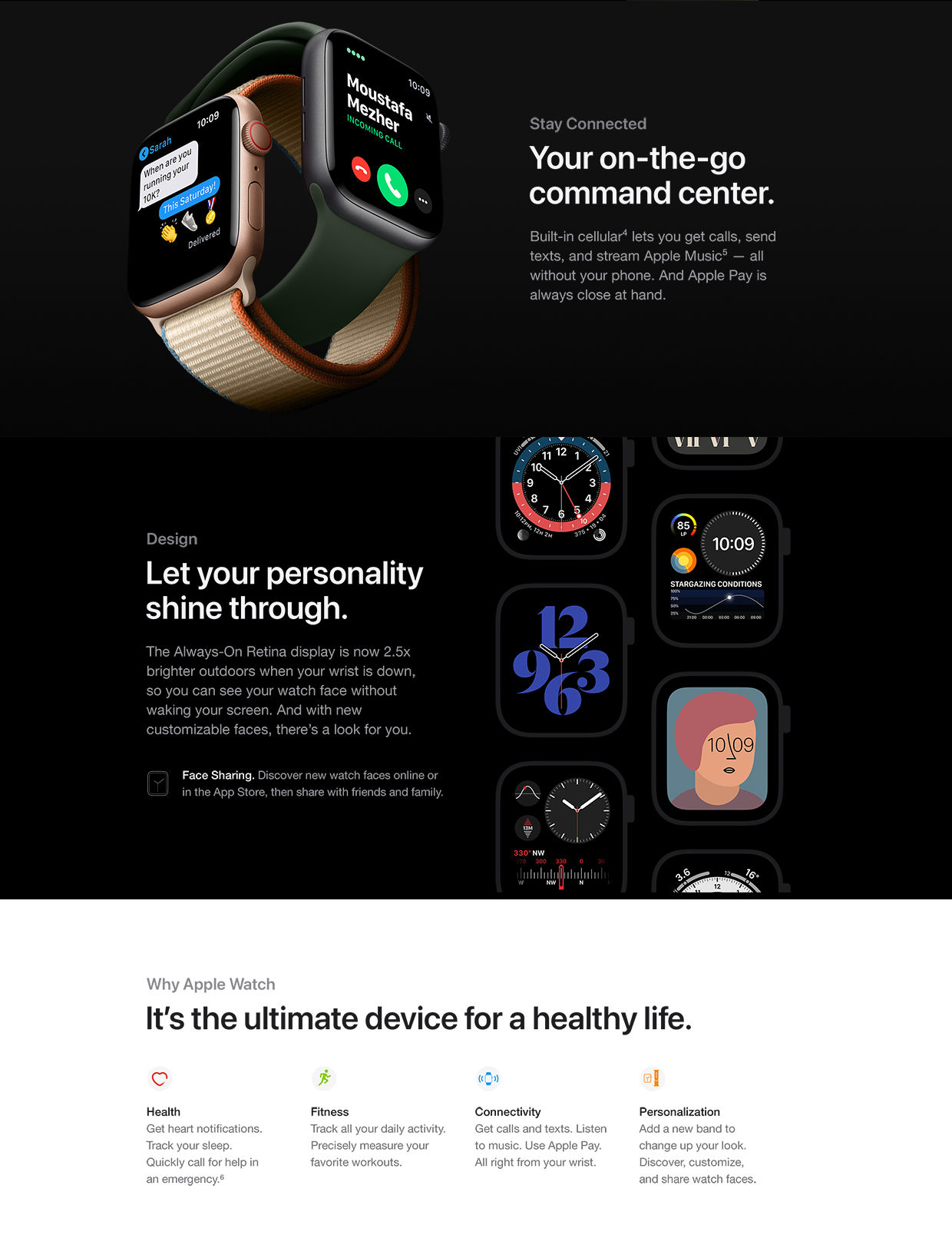 Apple Watch Series 6 GPS+ Cellular, 44mm Silver Stainless Steel Case with Silver Milanese Loop