A health smartwatch that stands out because of its advanced features, the Fitbit Sense offers ultimate mental and physical health targeting all areas of your body.
Better health with the Fitbit sense
Your health is contributed by all parts of your body. This includes your physical as well as mental well-being. The Fitbit Sense lets you stay informed and empowers you with monitoring your fitness, sleep patterns, heart rate and also helps to control stress.
Enjoy free trial
All users get access to the premium features absolutely for free for 6 months. This includes guided programs and personalised insights to ensure better well-being.
Comes with a built-in GPS
The Fitbit Sense is your companion that is built-in with a GPS that tracks your distance and pace. It also gives you a customised workout app that measures the intensity of your heart rate.
Smart technology
The smartwatch raises the bar with its long-lasting battery. The Bluetooth feature lets you take calls and get the app and call notifications when your phone is placed nearby. It just takes 12 minutes to charge your smartwatch. Charge the smartwatch completely for a week of battery life.
Temperature sensor now on your wrist
The Fitbit Sense tracks the temperature on your skin to show how it changes from the baseline and also lets you understand the trend.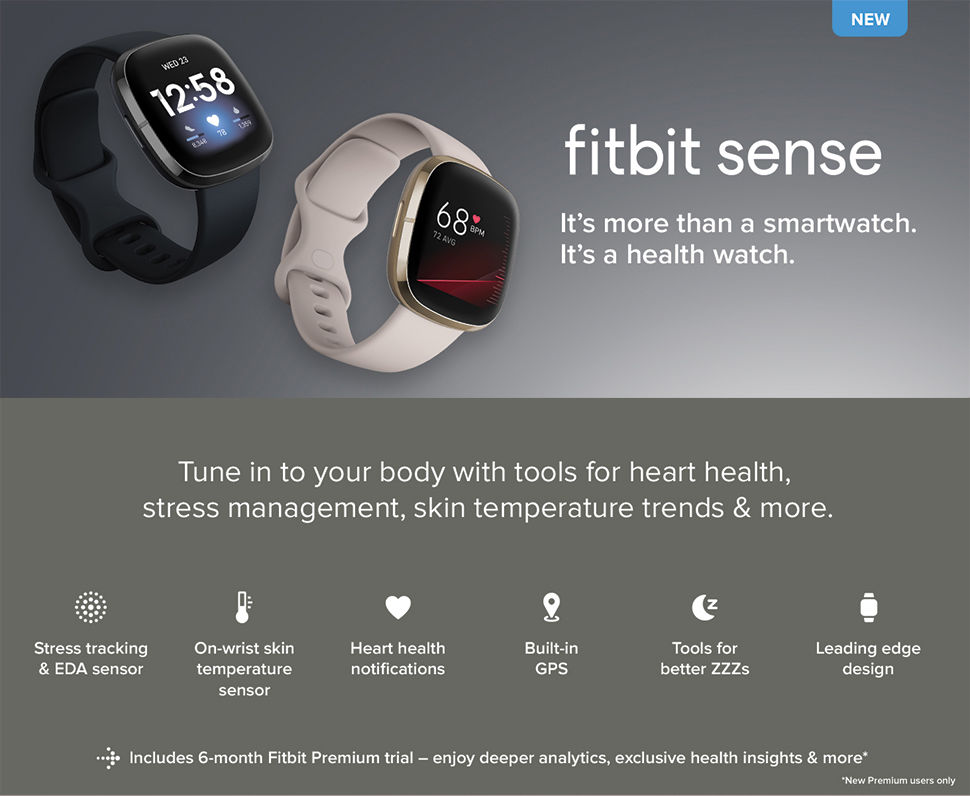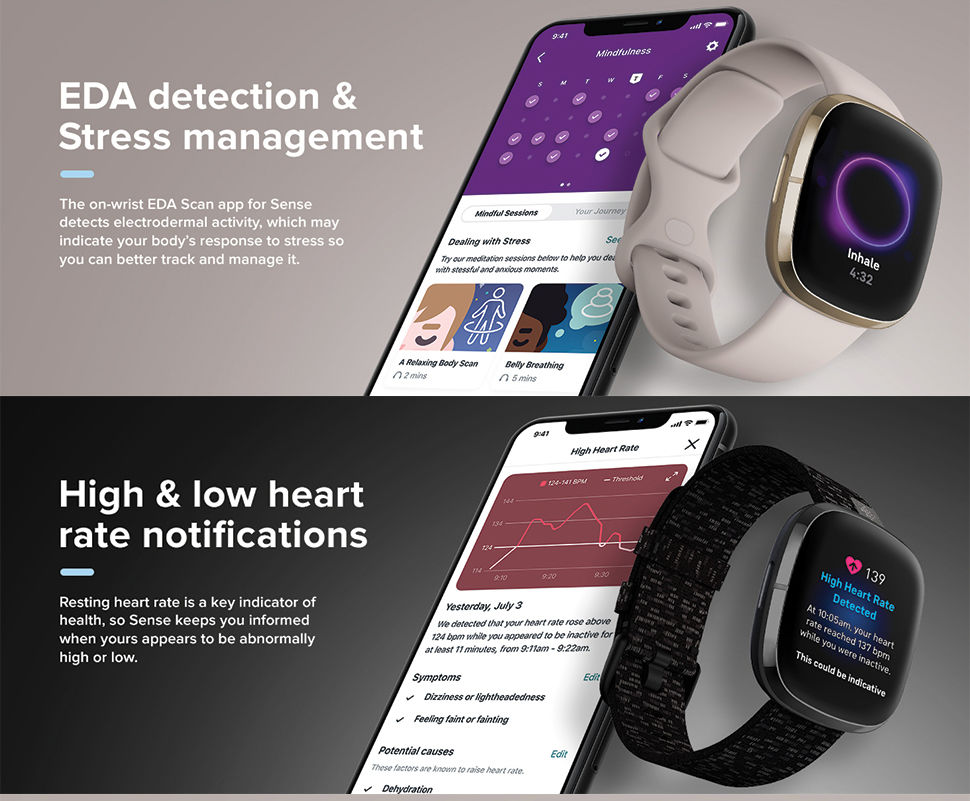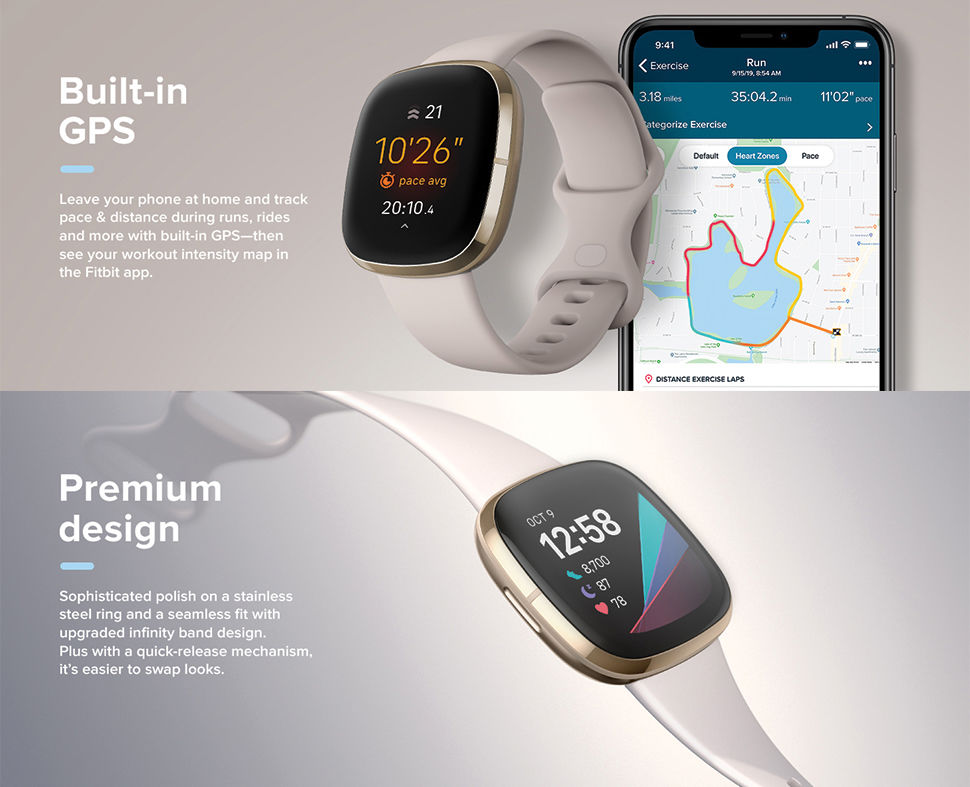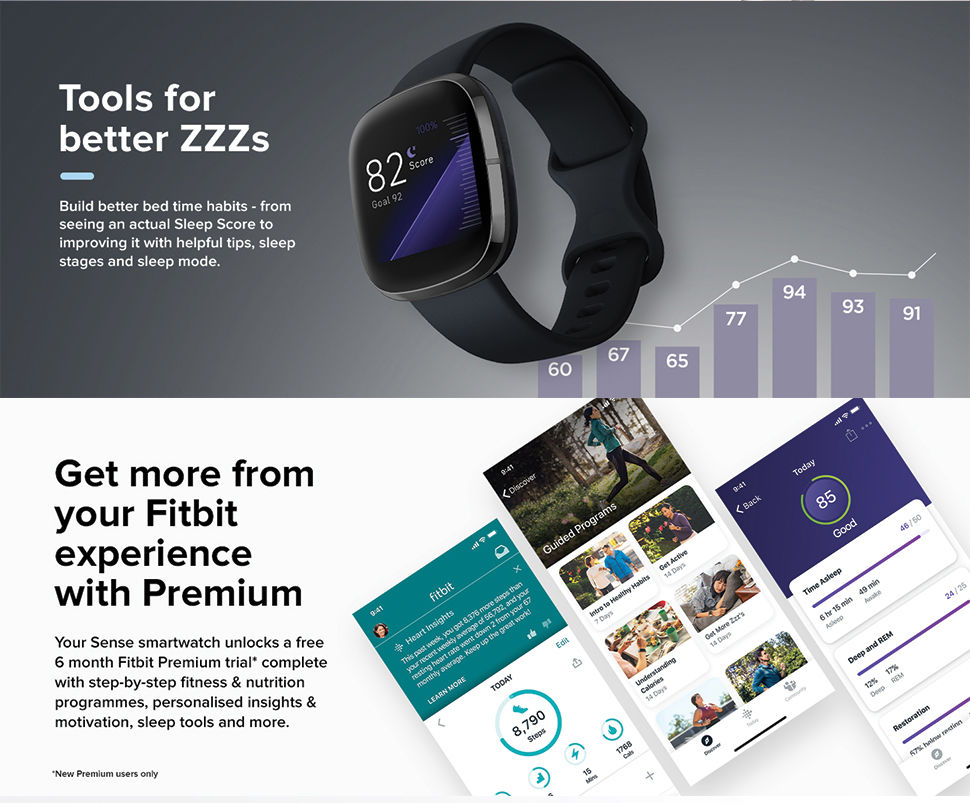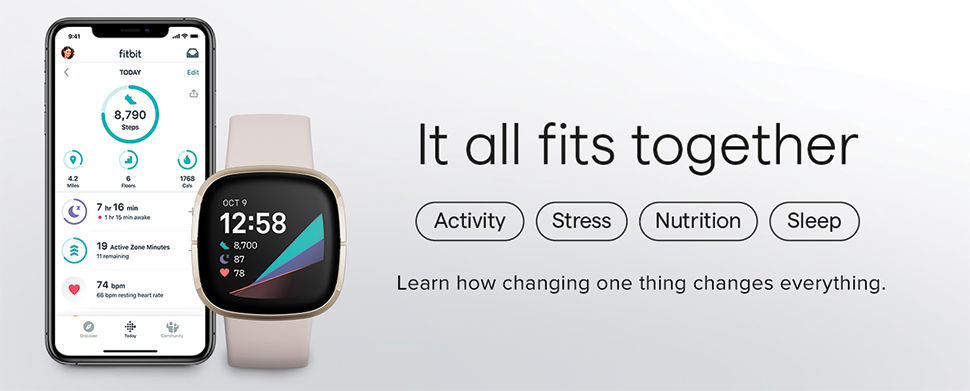 Fitbit Sense GPS Smartwatch