Your security is at your fingertips with the new and improved Ring Video Doorbell 3. The device lets you know who is at the door from anywhere, using your PC, tablet, or phone. The product also works excellently with Alexa.
Makes Two-way Talk Possible
The Ring Video Doorbell 3 comes with a 1080 pixel HD resolution, which allows you to see and hear the visitors and speak to them. The device is also equipped with night vision.
The device is developed with improved motion detection capabilities and is much better than the original ring video doorbell 2. The motion settings can be customized to focus on the key areas and get notified of the actions you care about.
If you want to exclude some areas in the Ring Video Doorbell's field of view, such as your neighbor's door, you can define them as off-limits. This will let you control what you want to see or record.
Real-time Notification of Visitors
The ring app will send you a notification as soon as anyone presses your ring video doorbell. Visitors could also trigger the built-in sensors to notify you of their arrival.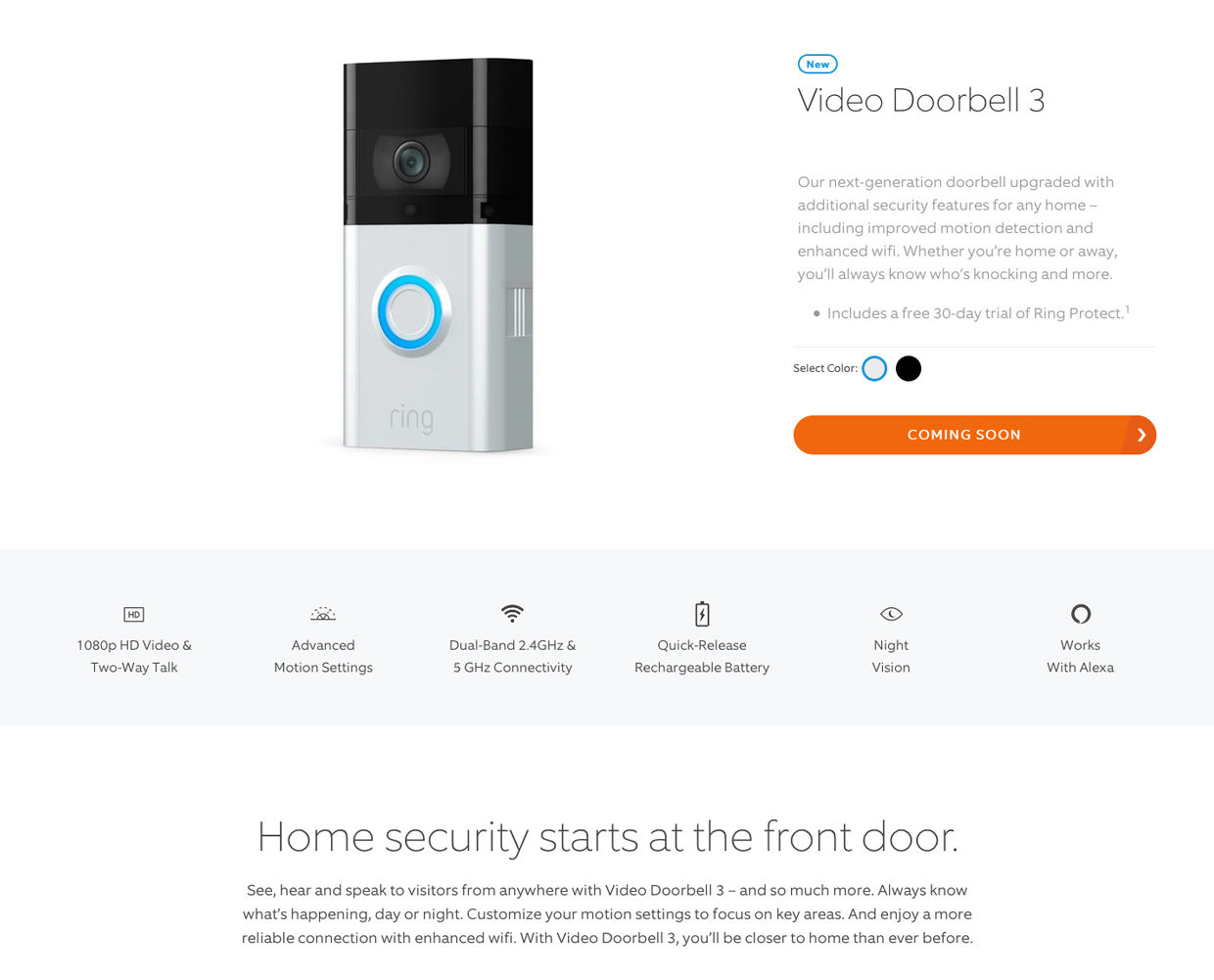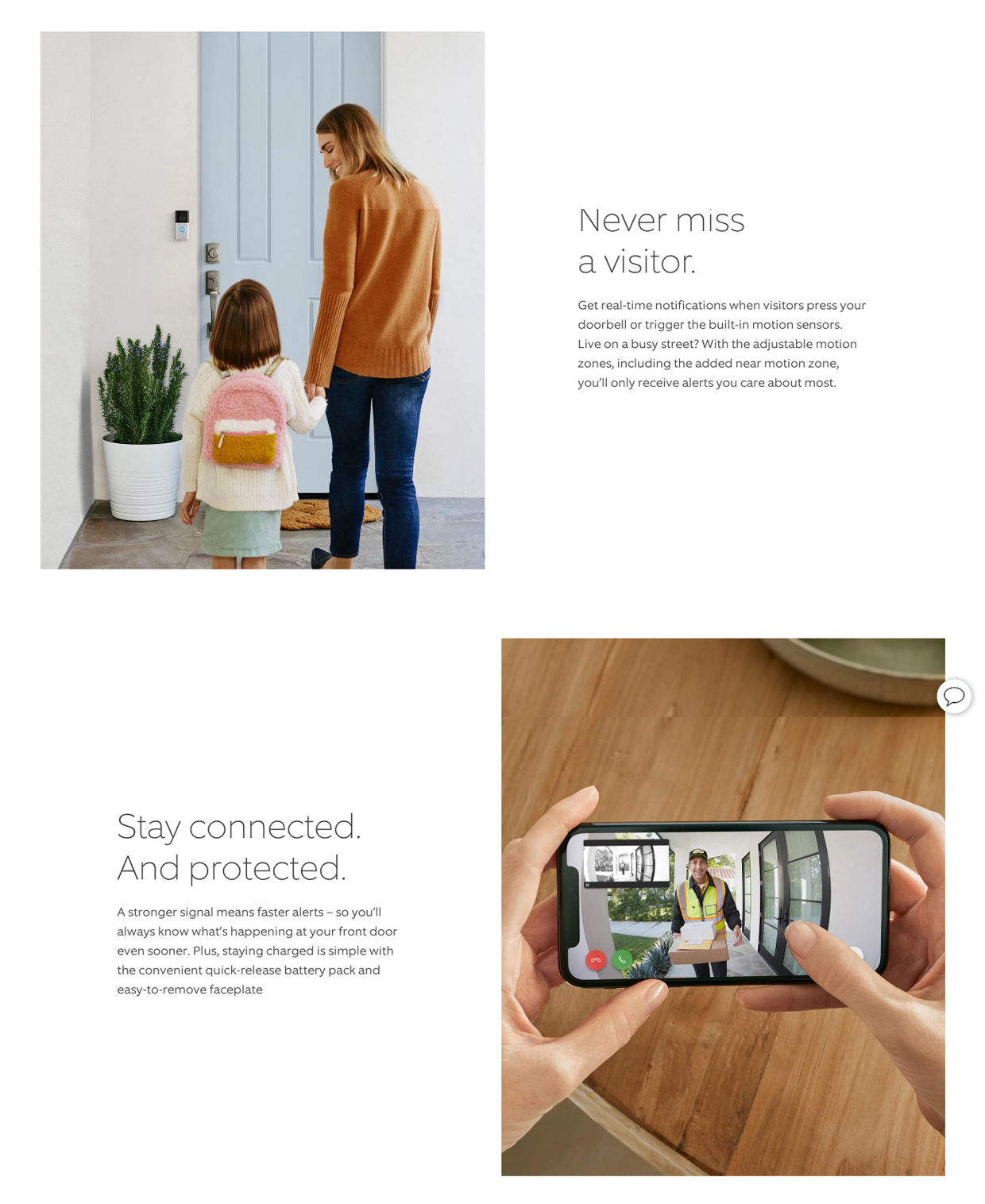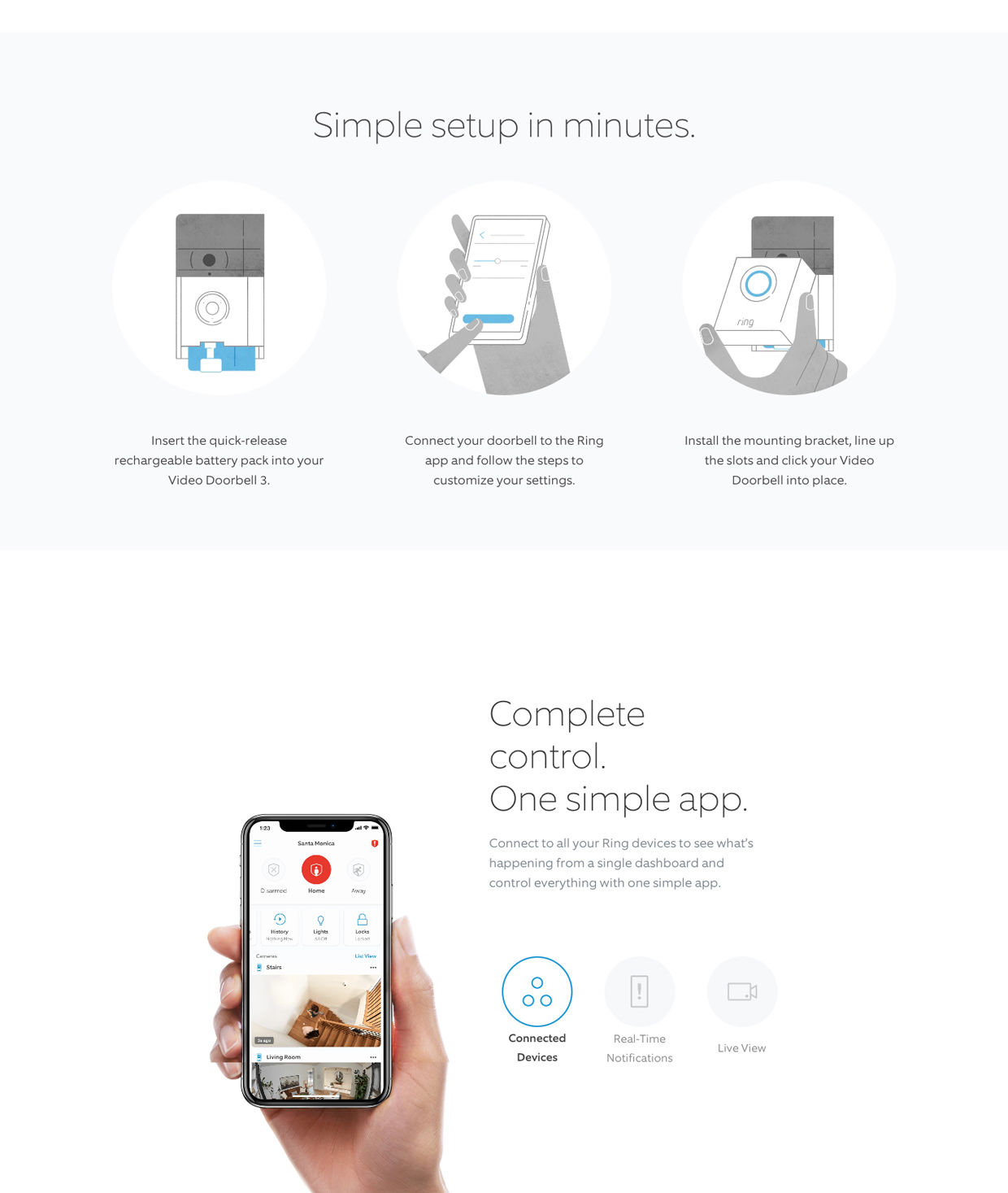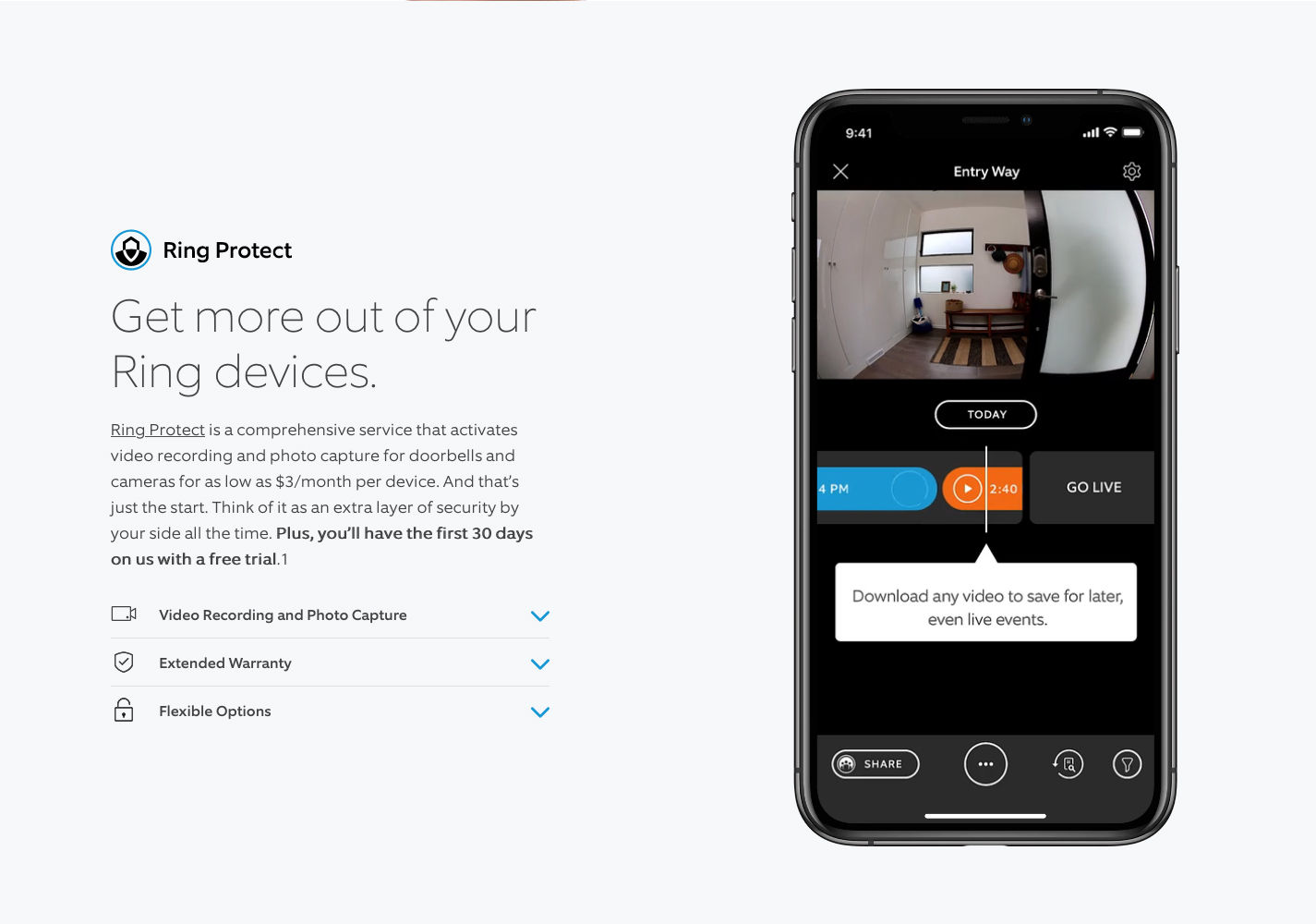 Ring Video Doorbell 3