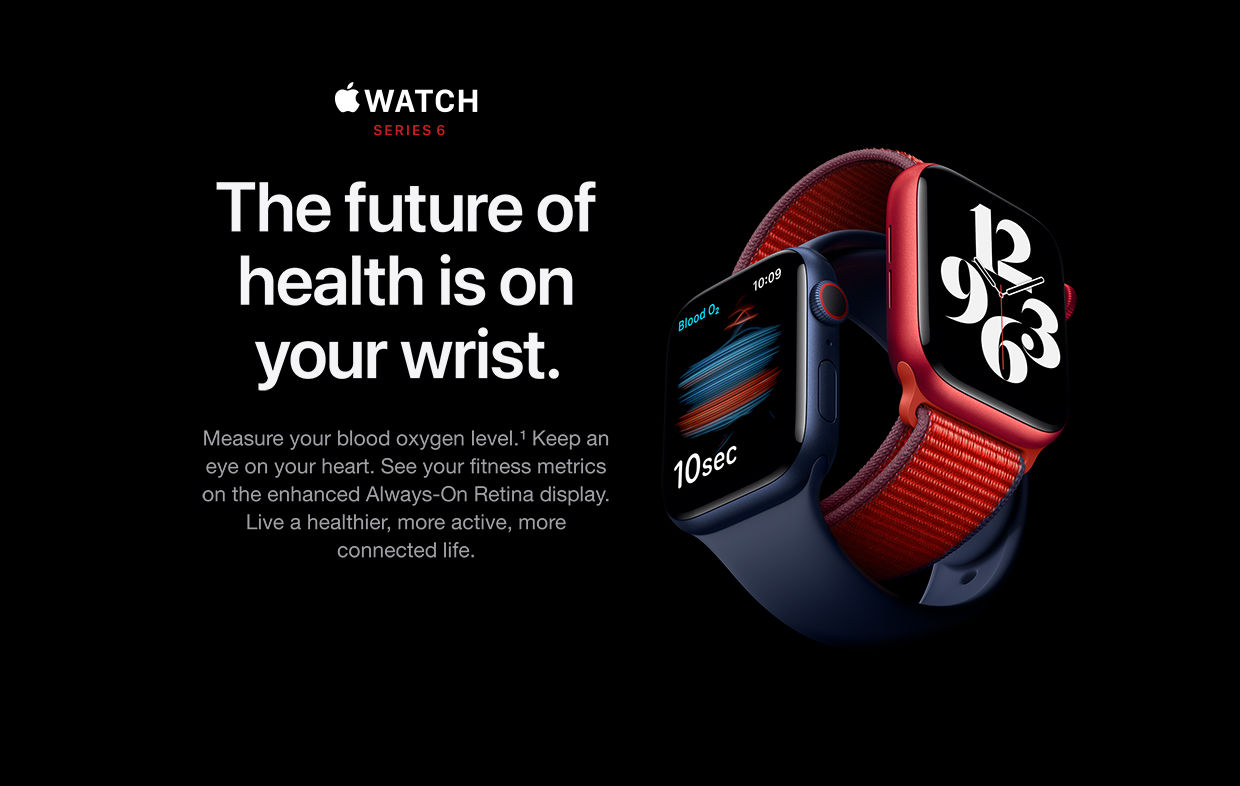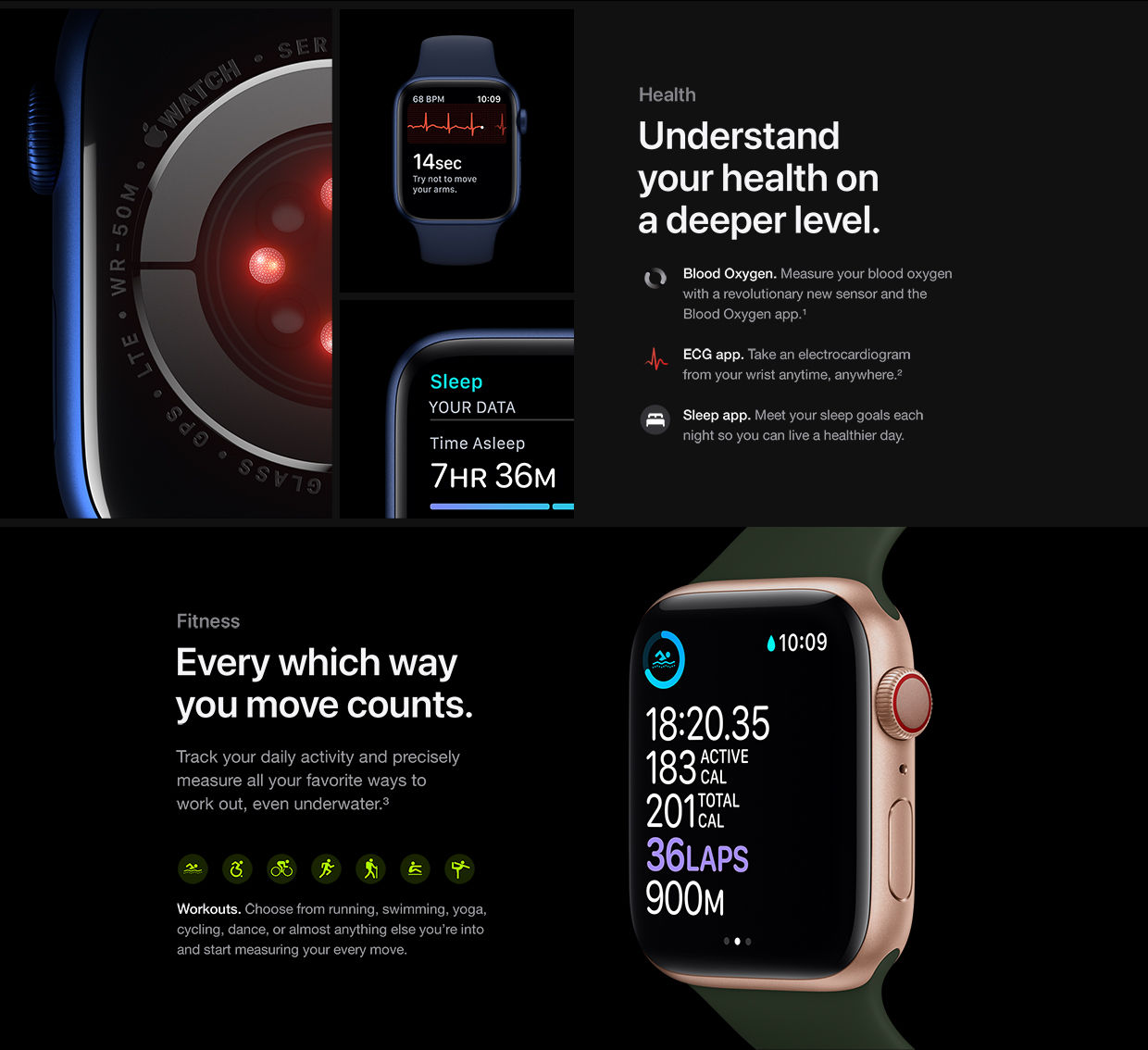 Monitor the level of blood oxygen
With the Apple Watch, you get to know your oxygen amount that the body absorbs and also the quantity that reaches your body. You can get your blood oxygen reading at any time of the day.
Generate data with the ECG App
The Watch creates an ECG or an electrocardiogram. It generates all the crucial data for doctors and lets you be cautious and stay free of worries about the health of your heart
Regularly track the pattern of your sleep
With the Apple Watch create for yourself a healthy bedtime routine, monitor your sleep trends and achieve a good sleep each night
Track your fitness
The Apple Watch measures and records your fitness to ensure that your workout routine is the best to let you achieve your fitness goals. The workout metrics lets you sweat out
Efficient retina display
With the retina display in the Apple Watch, you can see all information that you need on your wrist. You can see the display clearly even when it is very bright outside. The Apple Watch lets you access what you need with speed and comfort.