The Apple Watch Series 6 is a one-of-a-kind device that lets you tie a whole lot of features on your wrist. This is not just a watch; it is the future of technology and the latest advancement across the globe.
For all those who prioritize health more than anything else, this is the ideal product. The watch performs multiple activities, including monitoring blood oxygen levels, checking the ECG, and keeping track of your sleep pattern. Moreover, it also tracks each step you take throughout the day, enabling you to perform a productive workout.
Now, you won't have to carry your phone everywhere. This watch from Apple can receive calls, send messages, and even stream live Apple Music. So, fun is now just a wrist away.
The face sharing feature lets you discover face options on the app and even share them with your friends. The retina display is now 2.5 times stronger than before. You can even look at the activities on the watch without switching on the screen, which means even with your wrist down, you have access to the device. Thus, the product is extremely efficient and user-friendly.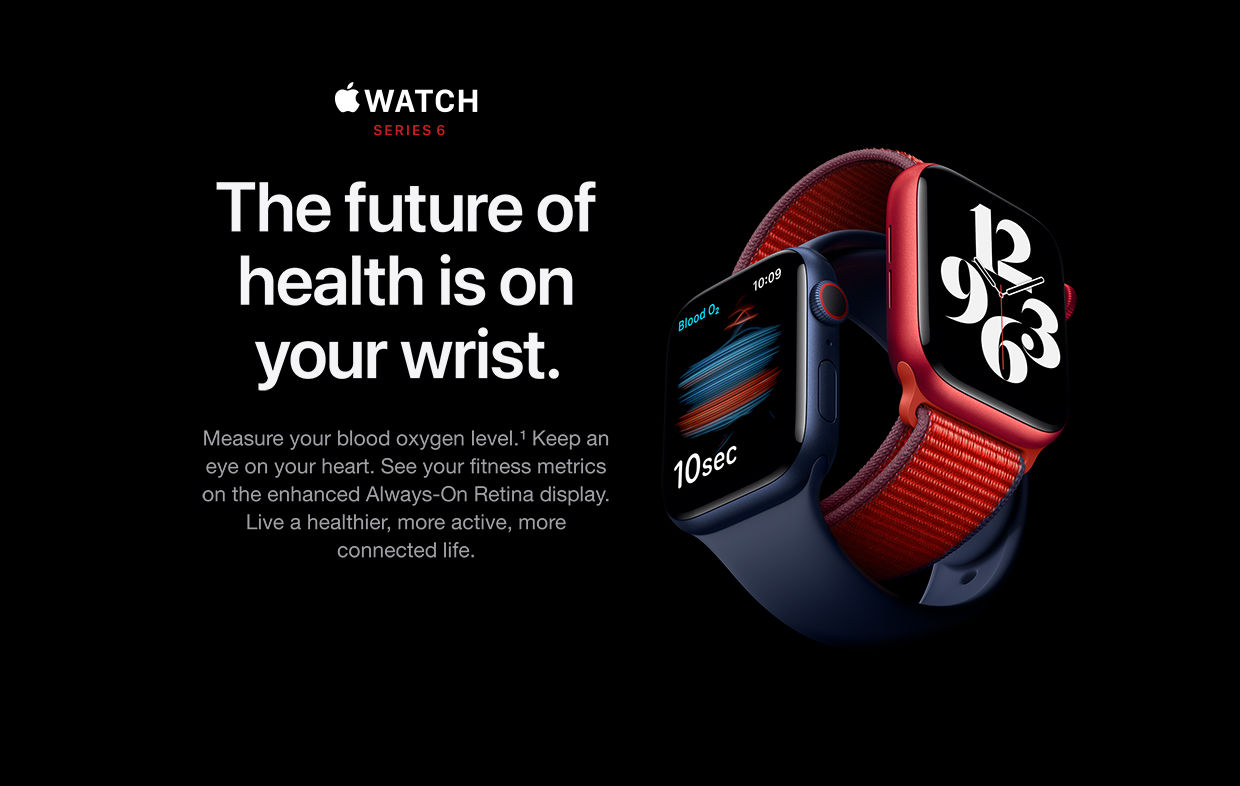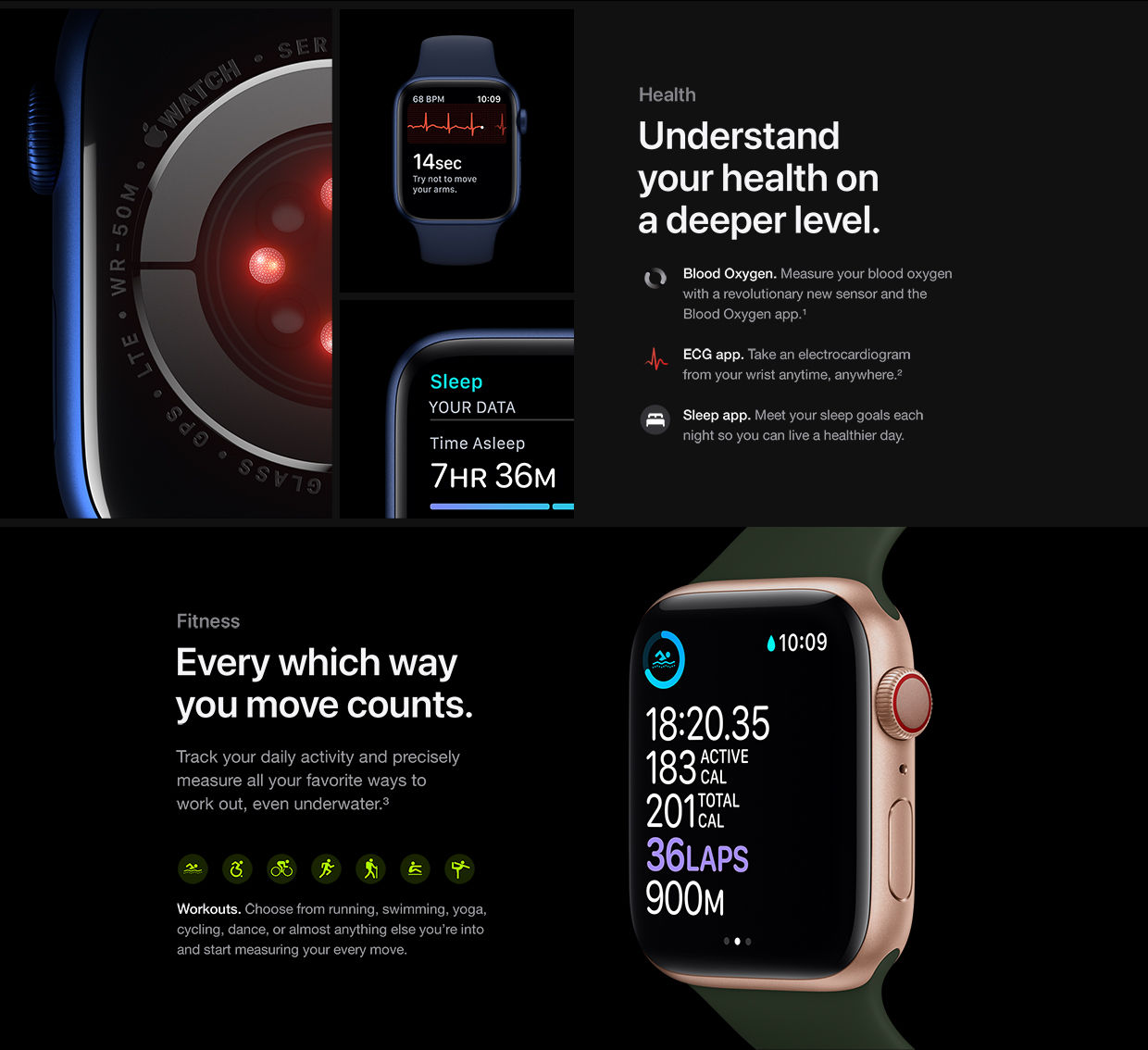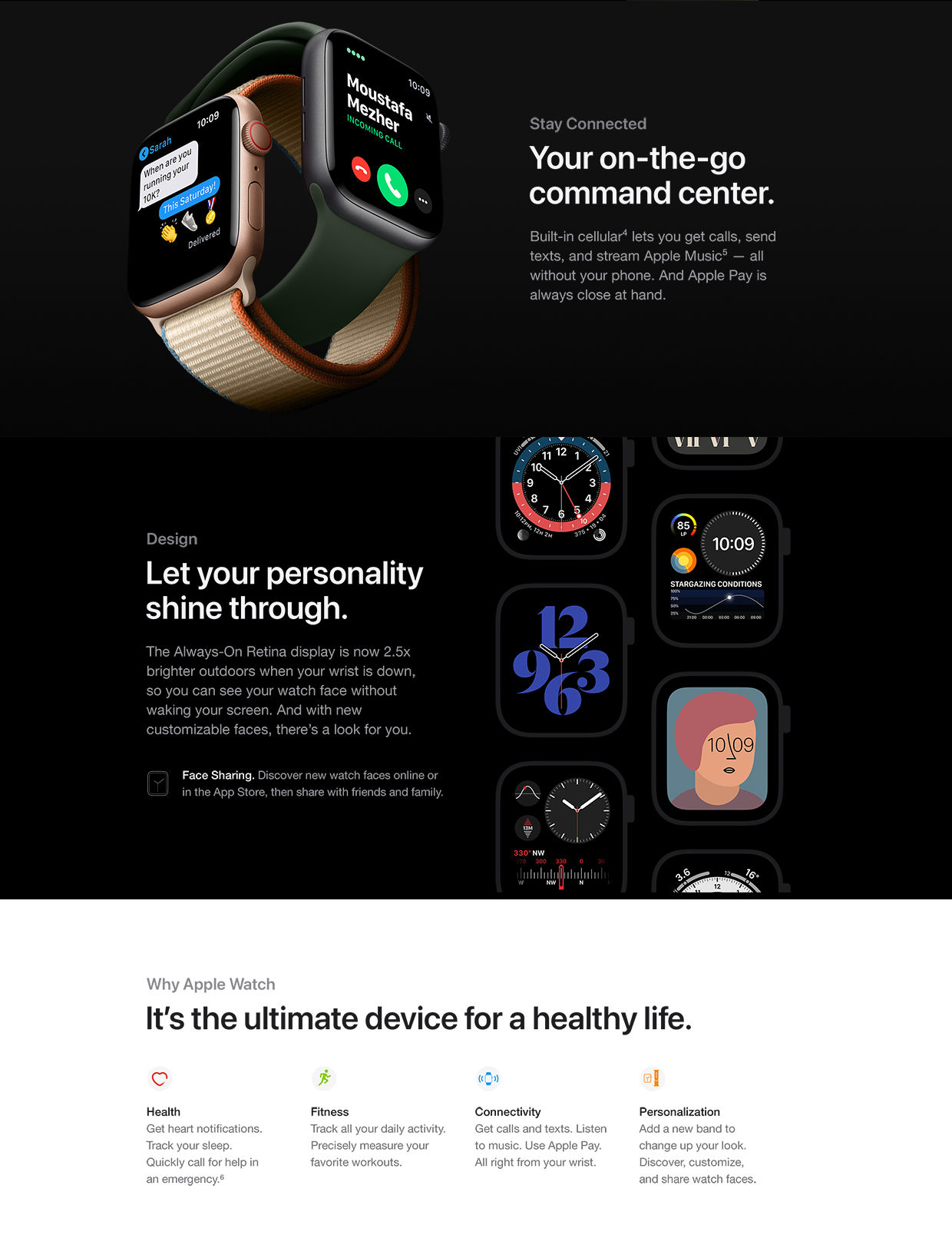 Apple Watch Series 6 GPS, 44mm Space Gray Aluminium Case with Black Sport Band