Monitor your health while staying connected with this all-new Apple Watch Aeries 6 GPS Cellular that possesses exceptional features and enhanced technologies.
The device lets you keep track of your heart's health with its Blood Oxygen app and ECG app. It also allows you to meet your sleep goals with the Sleep app.
The product features a Fitness App that keeps track of your fitness level with all sorts of workouts and exercises, even if you are swimming or underwater.
With GPS Cellular technology, the product offers smooth network connectivity and helps in quick calling and messaging.
The device supports seamless streaming with Apple Music, which lets you enjoy your favorite songs and music even while on the go.
This Apple Watch comes in a red sport band that adds a bold look to your style, while the stainless-steel case enhances its durability.
The product features a battery that lasts up to 18 hours, and you need not charge it frequently.
The product allows you to transform the face of the watch as per your likings. You can look for the face of the watch online and flaunt a new look every time.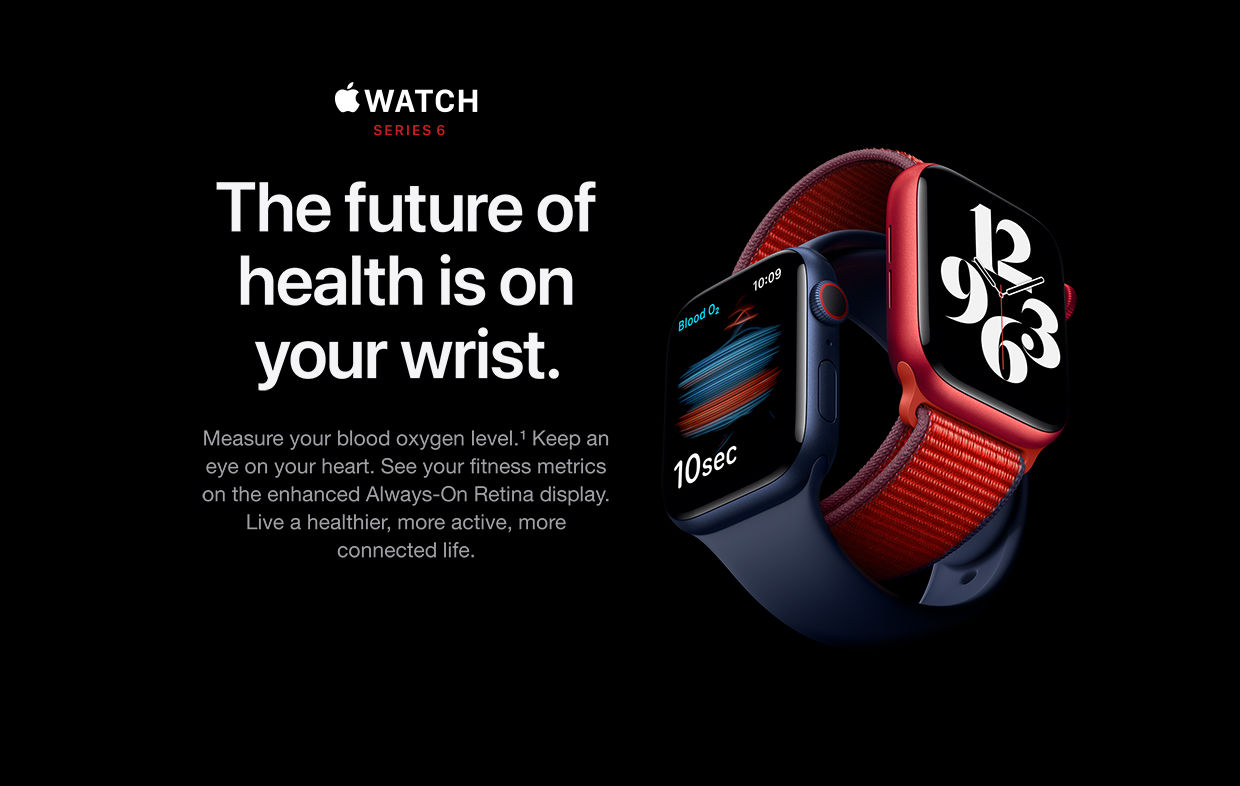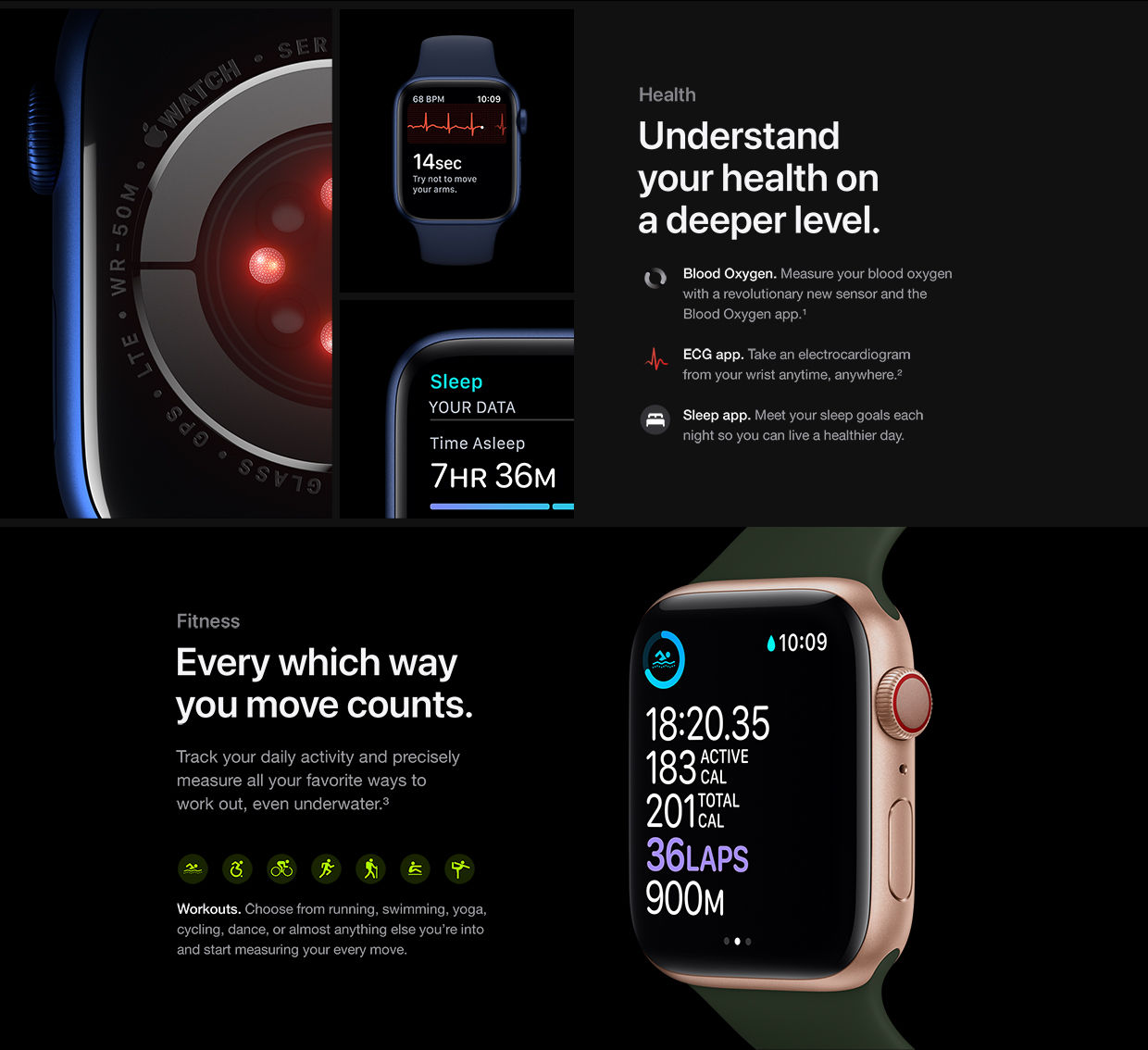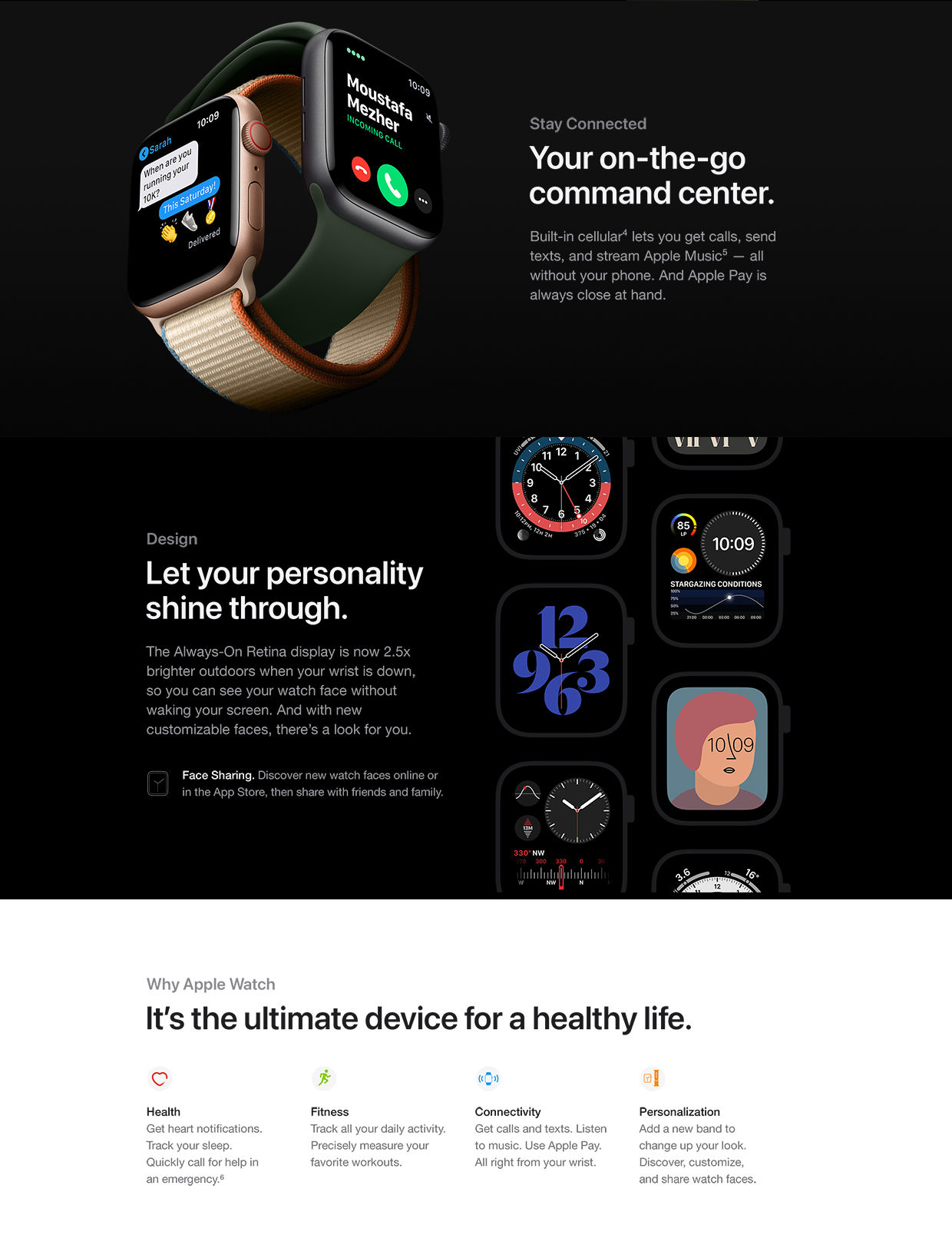 Apple Watch Series 6 GPS+ Cellular, 44mm PRODUCT(RED) Aluminium Case with PRODUCT(RED) Sport Band