Linksys Velop is a high-performing modular Wi-Fi mesh system of nodes built to provide exceptional Wi-Fi coverage throughout your home. It sets up in minutes and delivers a flawless, ultra-fast, full-strength signal.
Modular Mesh Wi-Fi System Grows with Your Wi-Fi Needs
Velop's modular design performs well within every home type, situation and footprint. Each Velop node i s a powerful Tri-Band connection point providing additional Wi-Fi coverage.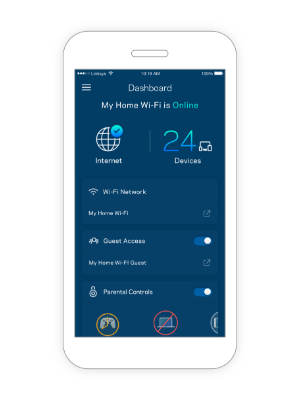 Easily set up home Wi-Fi, send Wi-Fi passwords to guests, and set parental controls using the Linksys App.

Tri-Band Technology Delivers Blazing-Fast Speeds
Featuring Dynamic Tri-band technology, Velop provides ultra-fast speeds through its combination of three Wi-Fi radios, each tuned for optimal Wi-Fi load balancing to ensure peak Wi-Fi performance throughout the home. Whether you're streaming 4K content, gaming, or video chatting, Velop delivers exceptionally fast Wi-Fi to ensure optimal performance even when multiple Wi-Fi devices are connected.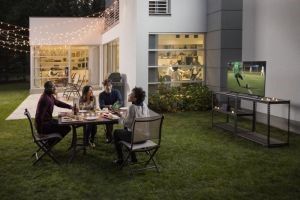 Whole-home Wi-Fi makes it possible to stream 4K video in the backyard.


Compatible with Amazon Alexa
When paired with Amazon Alexa, Velop allows you to manage your Wi-Fi with a variety of voice commands. For example, verbally turn Guest Wi-Fi on or off by stating, "Alexa, ask Linksys to turn on my guest Wi-Fi."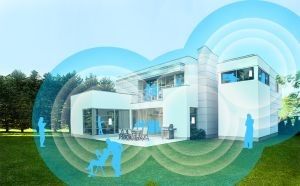 With Velop you enjoy a 100% Wi-Fi signal wherever you roam.


Single, Seamless Home Wi-Fi
The Velop mesh system operates as a singular network that continuously searches for your connected devices. This ensures a 100% seamless connection as you move throughout your home.


Velop nodes deliver ultra-fast Wi-Fi throughout the home.


Customize and Manage Your Home Wi-Fi Anytime, Anywhere with Linksys App
The easy-to-use Linksys App provides a powerful suite of Wi-Fi customization tools to monitor and manage your home Wi-Fi from anywhere using a mobile device.
Set Boundaries with Parental Controls
Ensure a safe Internet experience for your kids even when you're away from home. Use the Linksys App to restrict access to inappropriate content, control usage, and block specific devices from accessing the Internet.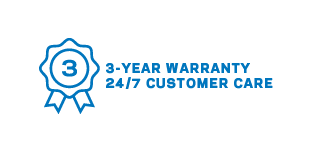 Share Your Home Wi-Fi with Guests
Using the Linksys App, you can create a separate guest network. Then, share the Wi-Fi password with your guests via text message or email.
Auto-Fix and Device Prioritization
If you encounter any congestion or interference while you're connected, you can use the Auto-Fix feature to automatically select the best channel. You can overcome bandwidth limitations and avoid lag by prioritizing devices that need the fastest Wi-Fi.
Speed Test to Ensure Max Wi-Fi Speed
A convenient speed test function lets you see what Internet speed you're clocking to ensure you're getting the maximum Wi-Fi speed from your provider.


*Each node in the wireless system provides additional Wi-Fi coverage. Range can vary with the number and placement of nodes in the system. Range specifications are based on performance test results under normal use case conditions. Actual ranges will vary depending on wireless obstructions, operating environments and building material. Wireless coverage claims are used only as reference and are not guaranteed, as each wireless network is unique.